ICYMI: Mat Fraser Loves Chris Hinshaw's Endurance Workouts
ICYMI: Mat Fraser Loves Chris Hinshaw's Endurance Workouts
Mat Fraser loves CrossFit Specialty Course Expert, Chris Hinshaw's endurance workouts. BSD calls out Brent Fikowski on Facebook.
Jul 11, 2017
by Chase Long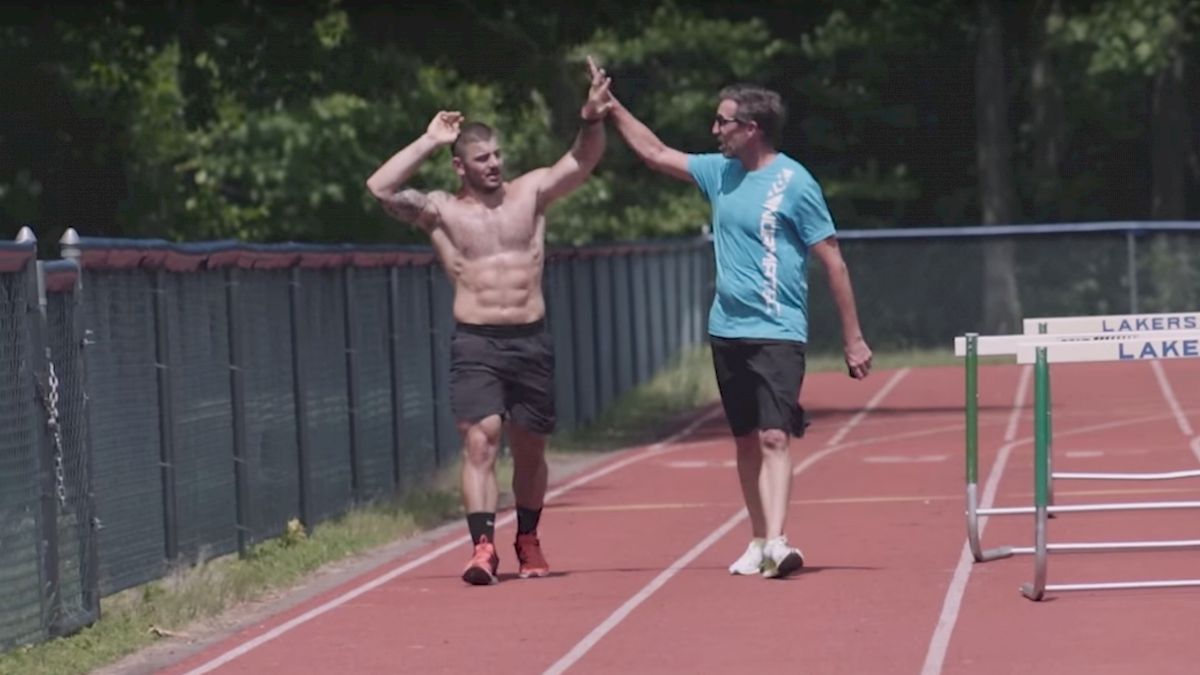 There's a lot of stuff on the internet but luckily for you, we've got nothing but time. Here's all the cool fitness related stuff you may have missed from the past week in one place. You're welcome.
Mat Fraser <3's Coach hinshaw
Part 12 of NF Sports weekly series with 2016 Games Champ, Mat Fraser. This whole series has been entertaining to watch, but this episode with Chris Hinshaw is especially good.
Fraser and Hinshaw both drop some great knowledge and insight on training and how the best get better.
A Day In The Life Of A Really Fit Dude
Part of a weekly series CrossFit Mayhem has been doing leading up to the Games. This episode follows around Rich Froning as he balances being a superhero of fitness with being a dad.


BSD Calls Out Fikowski
Brent Fikowski is BSD's new target. BSD took to
Facebook
on Independence Day to call out everyone's favorite Canadian. How will Fikowski respond?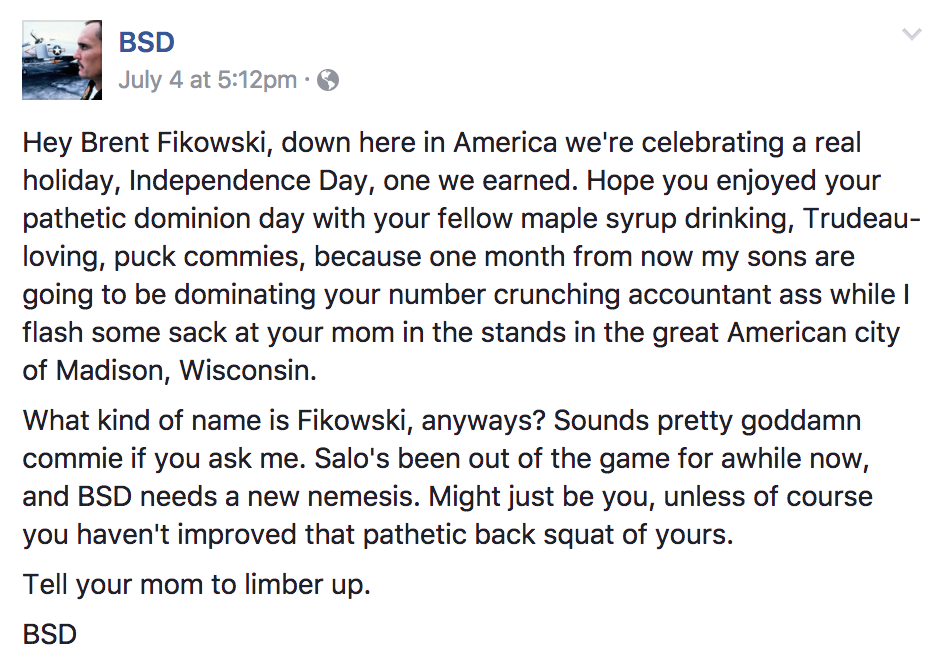 D'Angelo Osorio's Strength Is Gross
Weightlifter D'Angelo Osorio (105kg) is obnoxiously strong. Check out his 260kg/572lb front squat and 195kg/430lbs power clean.
[instagram url="https://www.instagram.com/p/BWG1lkdBSte/" hide_caption="0"]
[instagram url="https://www.instagram.com/p/BWMDZ-IB5D0/" hide_caption="0"]
And More Hinshaw
If the Mat Fraser video piqued your interest in Hinshaw then definitely give this episode of the Brute Strength podcast a listen. Hinshaw explains how to build aerobic capacity & improve your rate of recovery. Hinshaw's passion for coaching really shines through here.
FloElite's best content, delivered to your inbox
Don't miss breaking news, feature stories, event updates, and more. Sign up for the FloElite mailing list today.