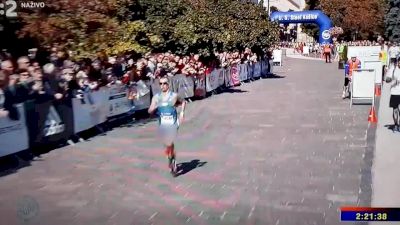 Jozef Urban Goes 'Balls Out'
Oct 4, 2017
Taking the phrase "Go balls out" to entirely new level.

Jozef Urban of Slovakia found himself going literally 'balls out' at the Kosice Peace Marathon this past Sunday when his loose-fitting running shorts exposed his junk to a roaring crowd of spectators.

The overexposure may have been worth it, though, as the 31-year-old placed 10th overall in the race in 2:21:51, a new personal best by 27 seconds. No word yet on whether this will improve your 'Fran' time

Don't worry -- the above video has been edited.