Giants Live: The British Open 2017
Britain's Strongest Man Lineup Is Stacked
Britain's Strongest Man Lineup Is Stacked
The full lineup of athletes competing at Britain's Strongest Man 2017, aka Giants Live: The British Open 2017.
Jan 25, 2017
by Chris Bland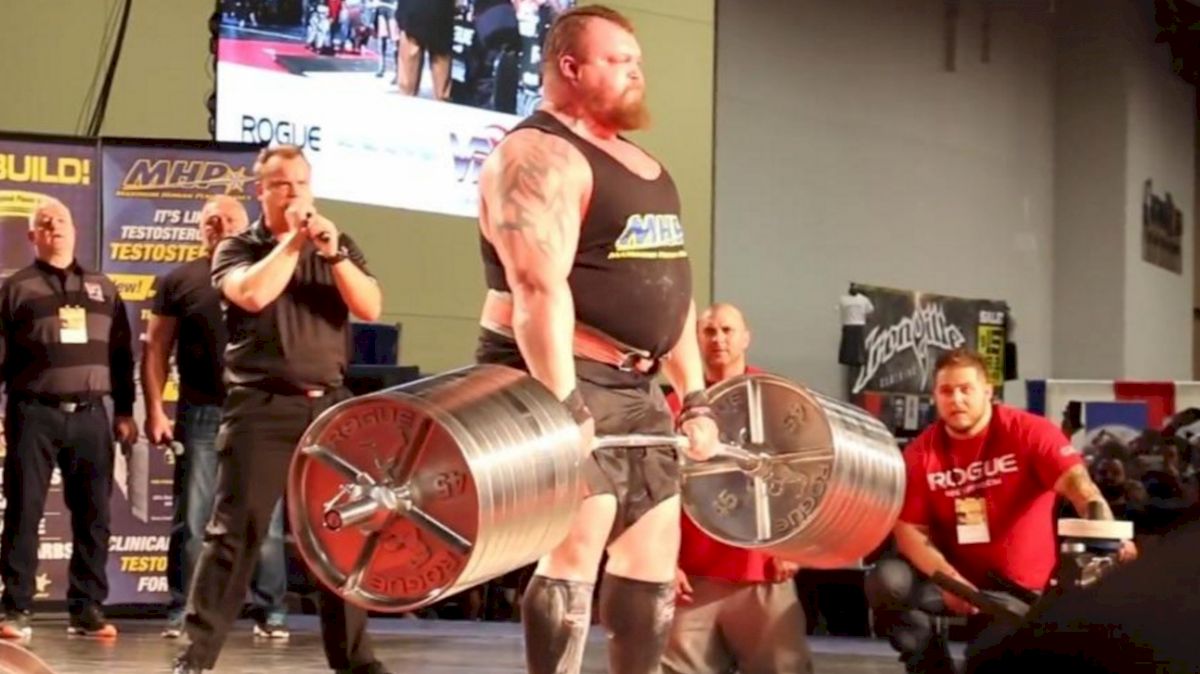 The Doncaster Dome will once again be filled to capacity with the strongest fans the arena has ever seen on Saturday, January 28, eager to see if Eddie Hall can keep his title of Britain's Strongest Man. The three-time reigning champion faces a stiff test against this year's field, which features a combination of promising athletes and grizzled veterans all vying for the title.

Eddie Hall (England)
Hall enters Doncaster as the favorite, and it's easy to see why. Not only has the Englishman ran away with the BSM title in three straight years, he is also the only man in history to deadlift 500kg. His third-place finish at this year's World's Strongest Man also makes him the highest-placed athlete in the competition. Hall is a phenomenal presser, fast on the stones, and the best deadlifter in the world. He has very few weaknesses and a lot of strengths, meaning most events suit him. Moving events have posed a problem for him in the past though, and with such an athletic field, he'll need to be on his A game under the yoke and on the shield.
Mark Felix (England)
Mark Felix might be 50 years old but you'd never know by his performances. He looks 10 years younger and moves like a 20-year-old. Known for his incredible grip and back strength, there was a time when no one could beat Felix on deadlift for reps. Over the past two years, though, Felix has been caught a little off form and took a few losses even in his top event. Competing in Sweden late last year, Felix showed that this was nothing more than a temporary blip by taking third overall in an incredibly tough field. Heading into BSM, Felix is unlikely to be looking forward to the safe press -- and event he struggled on in Sweden-- but watch out for him on the deadlift and the carry events.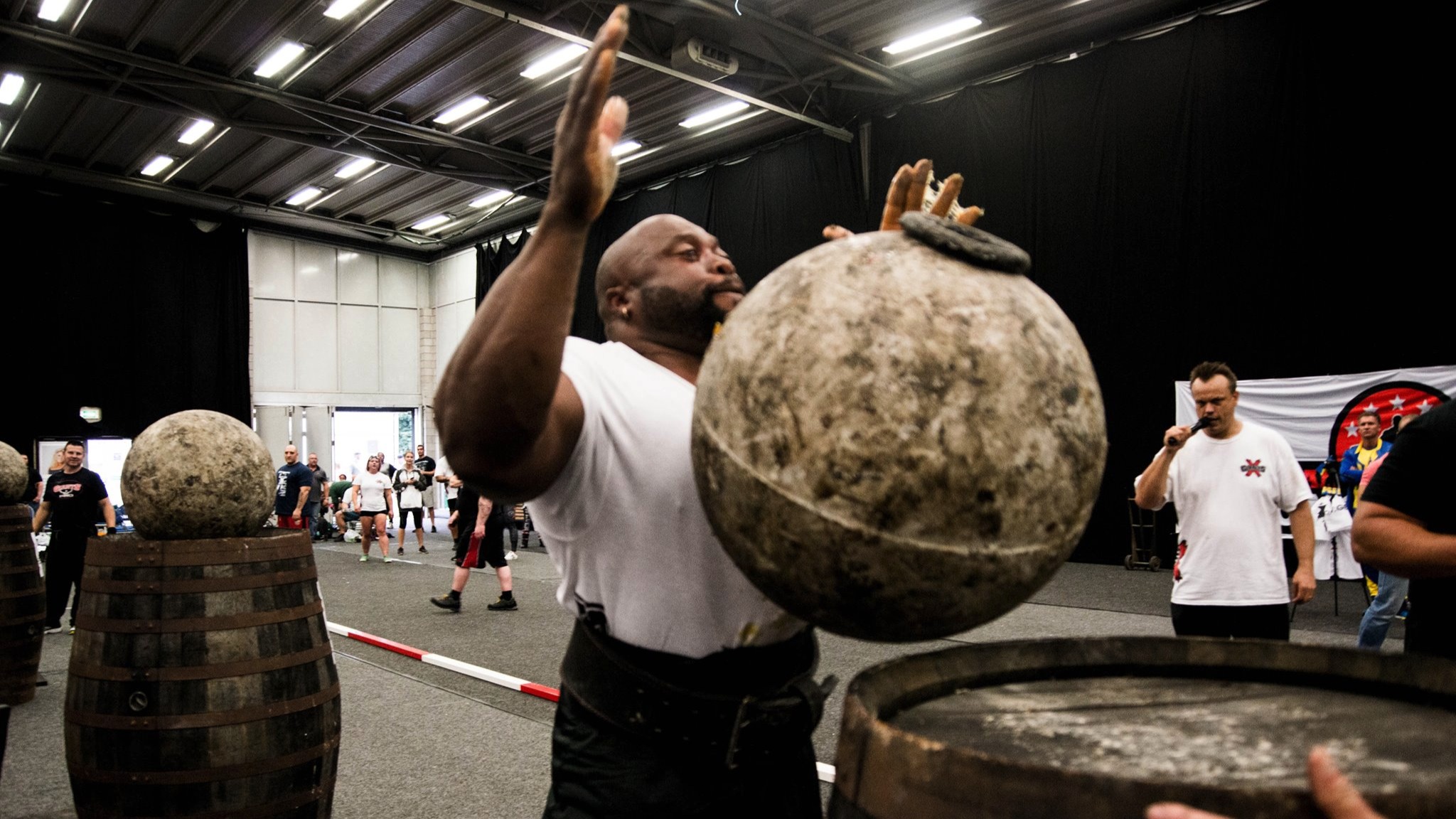 Luke Stoltman (Scotland)
Luke "The Ladies Choice" Stoltman will have an extra incentive to go hard this year, as he will be not only competing against the strongest men in Britain but also his younger brother Tom. Last year, Luke came into the competition after a few months of traveling around Asia, and while he shined on certain events, he struggled overall in seventh place. Hopefully a year of dedicated training will see the Scotsman challenge a top five finish. Luke has a rock-hard resolve and always handles the mental stress of the hammer hold well.
[instagram url="https://www.instagram.com/p/BPFYK_Zg2ra/?taken-by=lukestoltman" hide_caption="0"]
Paul Smith (England)

The first of the youngsters in the field, Paul Smith has achieved more in strongman at 22 years old than many veterans of the sport could even dream of accomplishing. With the England's Strongest Man trophy taking up a prime spot on the mantelpiece in the Smith household, he will undoubtedly be keen to add the British title to his collection. The Yorkshireman might have to wait a few years before he can achieve that though, and this year will be as much about gaining experience as anything. That's not to say that Smith won't be posing problems for the more well-known competitors, especially on the shield carry, where his athleticism will shine.
[instagram url="https://www.instagram.com/p/BO7jPhBBkgO/?taken-by=paul_smith_94" hide_caption="0"]
Tom Stoltman (Scotland)
The other 22-year-old in the lineup, Stoltman has been making waves in Scotland for a few years. Incredibly strong both statically and in the moving events, Stoltman is built like a tank and lean to boot. He could turn out to be the complete package. He might need a few years to really find his feet at the level of Giants Live, but he's not without experience. Stoltman finished fourth at the Ultimate Strongman's World Championship late last year. At BSM, he will be most looking forward to the stones, and he could be pushing for a top five placing on that event -- a huge achievement in this strong field.
[instagram url="https://www.instagram.com/p/BO0K6B0AllJ/?taken-by=tomstoltman" hide_caption="0"]
Mark Steele (England)
Steele is no stranger to Giants Live, despite this being his debut in the competition. He has, however, ensured the shows have run smoothly as one of the loaders at multiple events. Switching to the other side won't be any great shock for the Yorkshireman, though, he's been trained by the very best, spending time under the tutelage of both Andy Bolton and Darren Saddler. Steele is a phenom on the yoke, and his fast feet could even trouble the great Loz. There are also rumors going around that he is doing great things in training on the safe press.
[instagram url="https://www.instagram.com/p/BOR0xf3Dx9b/?taken-by=giantslive" hide_caption="0"]
Adam Bishop (England)
Known for his athletic prowess rather than his raw strength, Bishop has in the past struggled on the static events. Over the last few years, he has been getting quietly and steadily stronger, making no rep events a thing of the past for him. The Harlequins rugby team's strength and conditioning coach is now a genuine contender for titles and will be challenging for this one. He always puts on a good show on the stones and will be hoping for a win on the shield carry.
[instagram url="https://www.instagram.com/p/BO94LdPjr99/?taken-by=giantslive" hide_caption="0"]
Laurence Shahlaei (England)
Shahlaei is the current European champion and a serious contender to dethrone Hall from his British throne. A complete strongman with no glaring weaknesses and some real strengths, Shahlaei is quite possibly the best in the world on the yoke. See FloElite's recent interview with him:
Luke Fullbrook (England)
Having spent the last couple of years lifting alongside the current champion Hall, it's safe to say Fullbrook is no stranger to training hard. That work ethic has paid off, with him finally breaking through to Giants Live after being so close for so long. Fullbrook demonstrated his static strength abilities at the Official Strongman's deadlift and log competitions. If his training videos are anything to go by, his strength on the moving events is not far behind.
Pa O'Dwyer (Ireland)
The mystery in the group and the final addition to the British lineup is Irishman Pa O'Dwyer, who gained entry at the Irish Giants qualifier only a couple of weeks ago. Having dominated at a number of lower level competitions and being known for his strength, O'Dwyer should be feeling confident going into the competition. He's capable of great things on the front hold and expect that determination to shine through again.
[tweet url="https://twitter.com/PaDwyer1/status/669638645599633412" hide_media="0" hide_thread="1"]
Charlie Gough (England)
Gough's rise to world class strongman has been meteoric, going from relative unknown to a World's Strongest Man competitor in just a matter of months. Gough earned his place at Britain's Strongest Man by storming to victory at the Official Strongman Championships last year, when he pulled 400kg. His impressive performance at that competition left him with more than a trophy. Gough caught the eyes of the WSM selectors and was given a spot in the Botswana contest. After last year's whirlwind, Gough has learned a lot by competing against the best in the world and will want to bring that experience to the Doncaster Dome. Statically, he's very strong but his moving events still need a little work if he wants to threaten the top three.
Graham Hicks (England)
Graham Hicks, or Hicksy as he is affectionately known, might have been noticeably absent from the Giants Live scene for the last few years, but write off the man from Morecambe at your own peril. Renowned for his pressing strength, he has already declared that he will be breaking the British log record later this year. For now, his sites will be firmly placed on Britain's Strongest Man, a competition he has come close to winning before but never left with the trophy. As a strong presser, he'll be relishing the opportunity to show what he can do on the safe press, but if his training is anything to go by, his deadlift is looking strong too.
[instagram url="https://www.instagram.com/p/BPXyoLGA9X4/?taken-by=grahamhickswsm" hide_caption="0"]
How To Watch
ON TV:
Now available on Roku and Apple TV 4 -- download the FloSports app today!
STREAMING:
Available only on FloElite for $20 monthly or $150 yearly. A yearly FloPro subscription provides access to ALL FloSports sites.
SIGN UP HERE