Transgender Weightlifter Wins Gold At Australasian Championships
Transgender Weightlifter Wins Gold At Australasian Championships
Transgender weightlifter Laurel Hubbard of New Zealand wins her first international meet at the 2017 Australasian Championships.
Mar 20, 2017
by Armen Hammer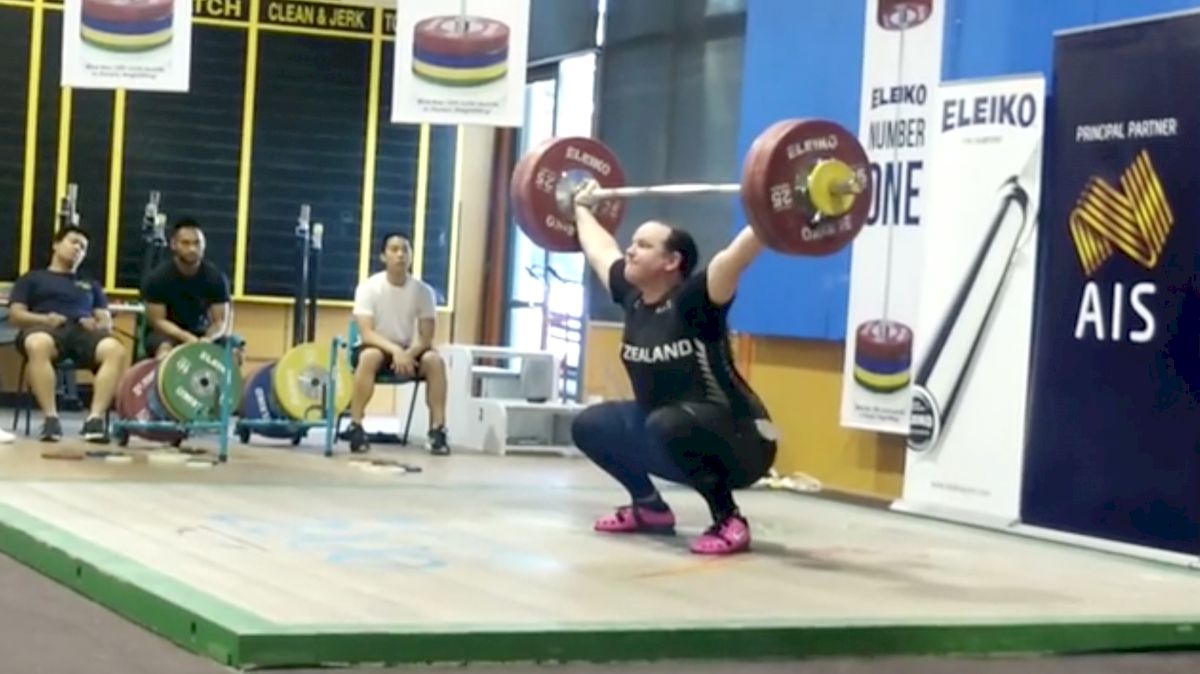 New Zealand's Laurel Hubbard won gold in the 90+kg at the 2017 Australasian Championships in Melbourne this weekend with a 123kg/271lb snatch and a 145kg/319lb clean-and-jerk. Hubbard, born Gavin, made history as the first transgender woman to represent New Zealand in an international competition.



Hubbard met all of the International Olympic Committee and International Weightlifting Federation criteria to compete as a woman, including proving her testosterone levels stayed below a certain threshold for the 12 months leading up to the meet.

Hubbard's 268kg total easily put her in first place with a 19kg lead over runner-up Iuniarra Sipaia of Samoa.

Michael Keelan, the head of the Australian Weightlifting Federation, was impressed by Hubbard's composure through all the scrutiny her performance was subjected to, and said "she's on the cusp of creating a lot of history."

Hubbard is now looking to lock in a spot for the 2018 Commonwealth Games, one of the largest international weightlifting meets outside of Pan Ams and Worlds.