2017 IWF European Championships
I Want To Do Anything As Easily As Lasha Talakhadze Snatches 195kg/430lb
I Want To Do Anything As Easily As Lasha Talakhadze Snatches 195kg/430lb
OIympic Champion and World Record holder Lasha Talalkhadze of Georgia easily snatches 195kg/430lb in the training hall at 2017 IWF European World Championships.
Apr 3, 2017
by Armen Hammer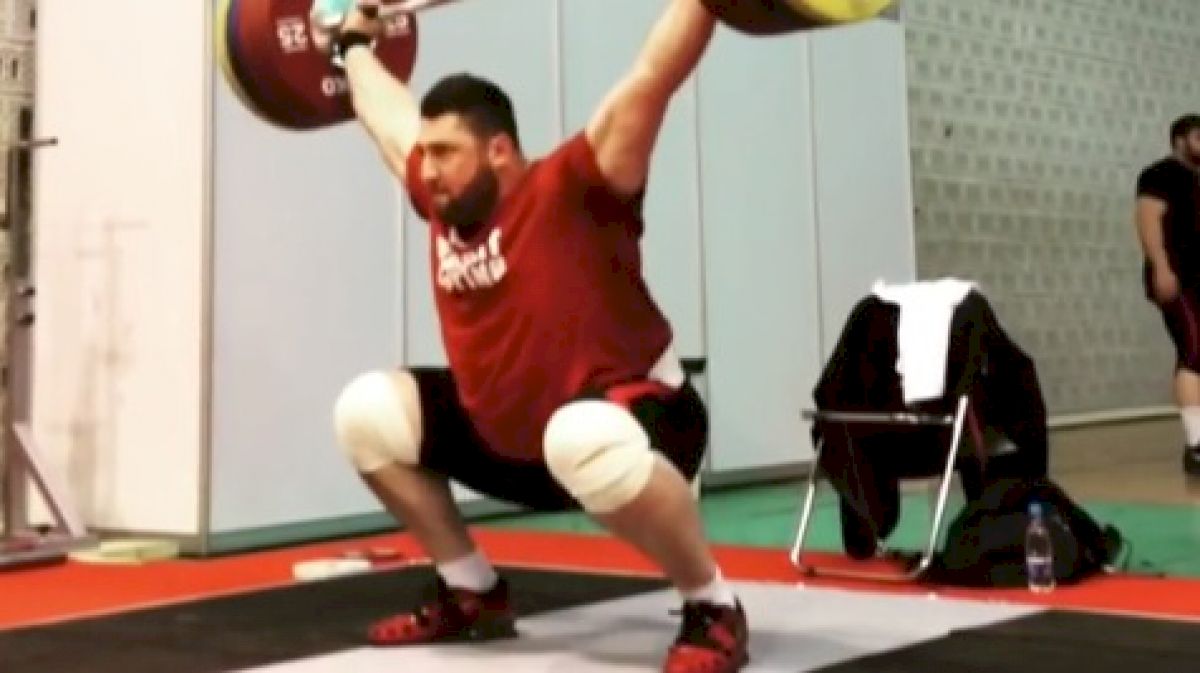 Have you ever done something so routine and simple then just stopped and marveled at how easy it was for you? Maybe you just finished brushing your teeth or tying your shoes. Or if you're Olympic Gold Medalist and World Record holder Lasha Talakhadze (GEO), you just snatched 195kg/430lb:

[instagram url="https://www.instagram.com/p/BSbVTUZAjaX/" hide_caption="0"]

So next time you're doing something you've done a million times and it's really easy, just take a second and remember that you're basically just like Lasha Talakhadze.