2017 IWF European Championships
Lasha Talakhadze (GEO) Snatches World Record 217kg At 2017 IWF Euros
Lasha Talakhadze (GEO) Snatches World Record 217kg At 2017 IWF Euros
Olympic Champion and World Record Total holder Lasha Talakhadze (GEO) takes another world record with a 217kg snatch at the 2017 IWF European Championships.
Apr 8, 2017
by Armen Hammer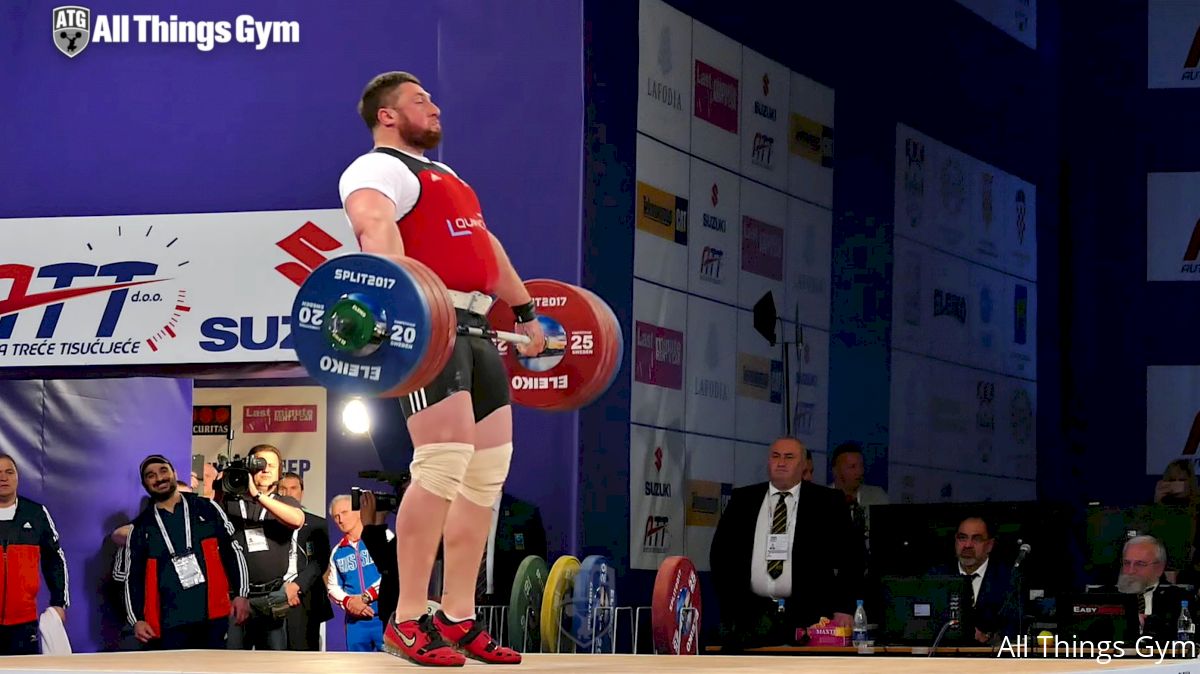 Adding to his world record total and his Olympic Gold Medal, Georgia's Lasha Talakhadze has now done what no other human has done before: snatched 217kg in competition. Witness greatness:


video courtesy of All Things Gym

Such a beautiful, effortless lift. Talakhadze's weightlifting is something worth studying and admiring. With performances like this, at this age, and with this sort of development, Talakhadze has the potential to be one of the greatest supers of all time.