2017 IWF Junior World Championships
Yeison Lopez Crushes 2017 IWF Junior Worlds Takes Gold 18kg Ahead Of Second
Yeison Lopez Crushes 2017 IWF Junior Worlds Takes Gold 18kg Ahead Of Second
Colombian superstar Yeison Lopez takes gold at the 2017 IWF Junior World Championships with an incredible 161kg snatch and 195kg clean & jerk.
Jun 19, 2017
by Stephanie Lodge Lodge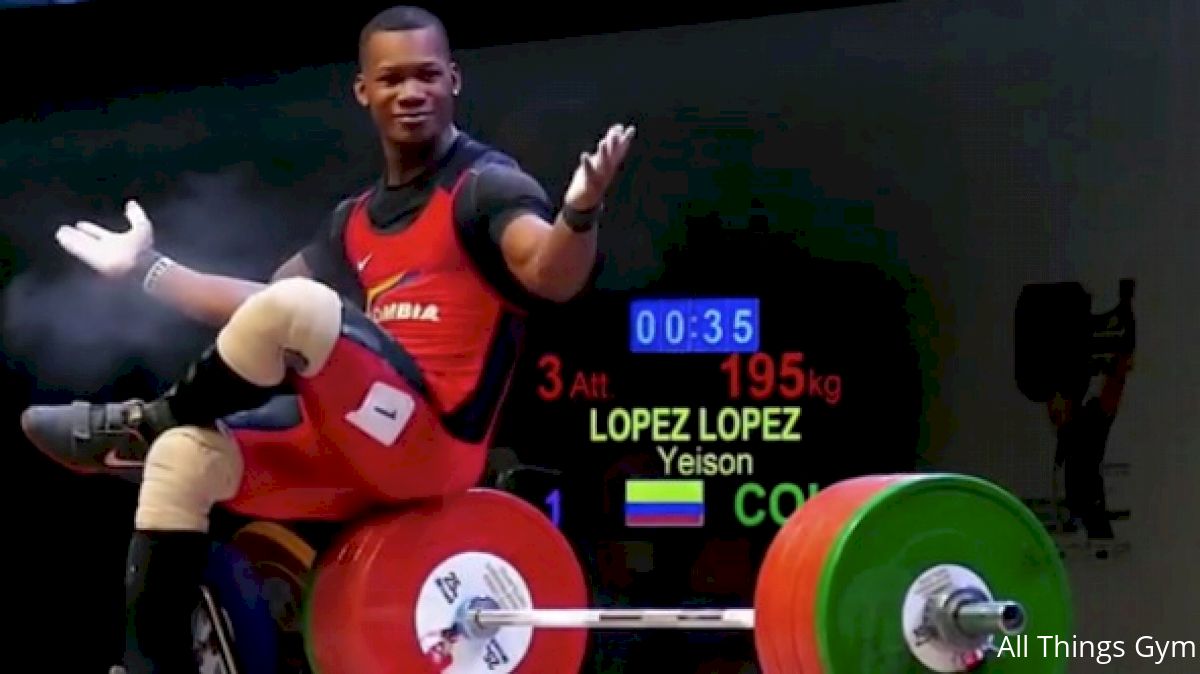 "What, like it's hard?"
Future Olympic Champion Yeison Lopez (77, COL) swept gold at the 2017 Junior World Championships! Lopez killed a 161kg/354lb snatch and clean and jerked 195kg/429lb for a 356kg total. Check out his incredible clean & jerk here in high quality thanks to All Things Gym:
Lopez has been crushing the game for a long time, including
winning Youth World Championships and owning Youth World Records
and his future is incredibly bright.
FloElite's best content, delivered to your inbox
Don't miss breaking news, feature stories, event updates, and more. Sign up for the FloElite mailing list today.