2018 Reebok CrossFit Games
CrossFit Games 2018: Alabama's John Coltey Came Out Of Nowhere
CrossFit Games 2018: Alabama's John Coltey Came Out Of Nowhere
Alabama's John Coltey discovered CrossFit and now is preparing for the biggest stage in the sport: the 2018 CrossFit Games.
Jul 20, 2018
by Roger Lockridge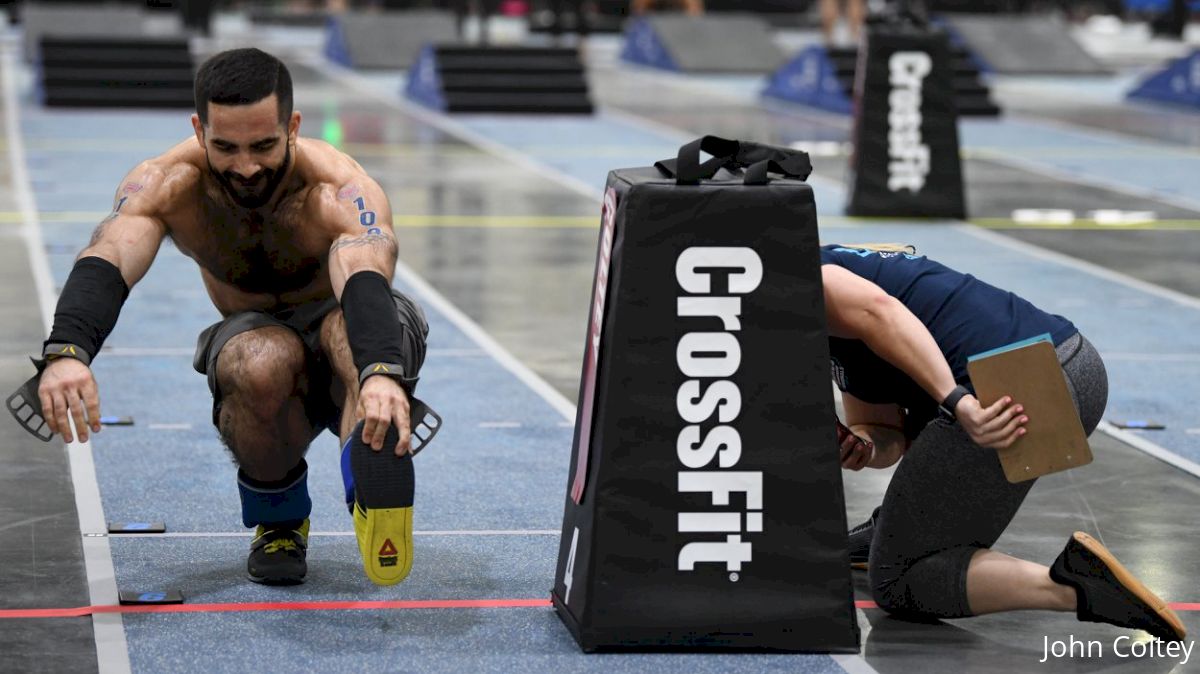 One of the amazing aspects of CrossFit is that anyone can start training and fulfill their potential. Take John Coltey, for example.
This full-time electrical engineer used to train without a purpose until he saw CrossFit for the first time on TV. Who would've known that eventually that day would lead him to where he is now, on the verge of competing at the CrossFit Games for the first time?
Coltey recently spoke with FloElite discussing his journey to this point including juggling his career and life with preparing for the Games, his early influences, and other aspects that show why he's someone to watch for this year.
Name: John Coltey
Age: 29
City: Birmingham, AL
Occupation: Electrical Engineer
IG: coltey_mane
CrossFit Highlights:
2017 Granite Games: pro team of three, third place
2018 Atlantic Regionals: individuals, second place
FloElite: What led you into training and specifically CrossFit?
Coltey: I've always enjoyed lifting weights since I began in junior high and high school. Weightlifting was mandatory for football players, so I didn't really have a choice then, but I always enjoyed it more than most of my teammates. When I got into college, I continued lifting and just doing bodybuilding style workouts at the campus rec center between classes. Looking back now, I had no idea what I was doing; I wish I would have been squatting. I managed to put on a little size and not get weaker in college at least, though.
After graduating, I happened to see the CrossFit Games on TV one day, and it looked like fun. I looked into it and ended up joining a CrossFit gym.
What was that first session like when you did it and also the day after?
I'm sure it ended with me feeling dead afterward. It took a long time before I learned what pacing was. Balls to the wall every day, baby.
What role models in the sport have you looked up to and why?
Rich Froning and Mikko Salo. Everything Froning did looked so effortless and smooth. It looked like he had practiced every movement thousands of times and he always paced everything perfectly. Mikko's mindset was just nuts. The old videos of him rowing in that little closet-sized room and doing all his workouts in silence come to mind.
When did you specifically think you could make it to the Games, and what was that process like?
I was dumb enough to always think that I could make it (laughs). And I was stubborn enough to never listen to anyone that would tell me otherwise. It's been a long process with a lot of trial and error, but that just makes it that much more satisfying.
How much different is training for the Games than those who train noncompetitively?
Different, but the same. All of the principles used for strength and endurance training programming should be the same. Obviously, the time commitment is very different, though, and if you have 45 minutes to train per day, your training intensity will be much different than someone that spends four hours a day training.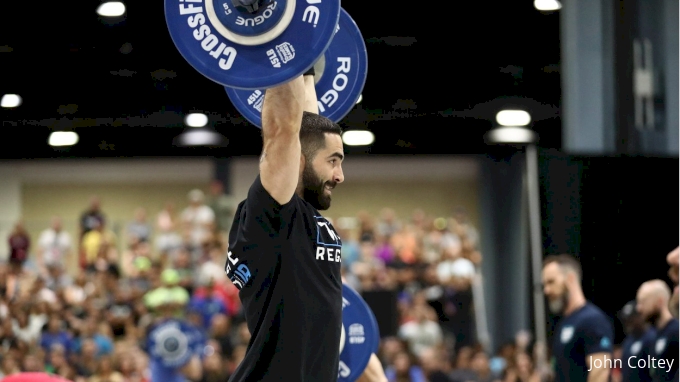 How do you balance training and recovery around your career and family?
The balancing act is always a struggle. I'm always behind on something, and a lot of things on my to-do list that aren't exercise- or work-related get pushed to the side for long amounts of time. It all works out in the end, though. Not stressing is the key.
Is it important to have other people supporting and working with you to get to this point?
Definitely. I wouldn't be where I am today with the support of my family and friends. I also couldn't do it without my CrossFit Laminin family. I wouldn't be where I am if that gym hadn't opened a few years ago. I owe a lot to the members for their constant support and to the Laminin owners for allowing me the freedom to train whenever I need to and making sure I have everything I need to compete — even from day one when they really didn't even know me.
How much of a difference has CrossFit made in your overall life?
Made a huge difference. Way less partying and staying out late. Way better nutrition. Way more time management skills needed. Way more fun and satisfying overall, though.
What goes through your mind when you think about the upcoming Games?
Just excitement. Ready to compete against the best in the world. Ready for the variety of events that are going to be thrown at us.
---
Roger Lockridge is from Lewisburg, WV. His work has been featured on numerous platforms and magazines in the fitness industry over the last 10 years. You can find him on Twitter and Instagram @rocklockridge.