2018 Kill Cliff Granite Games
Granite Games Officially Announced As A CrossFit-Sanctioned Qualifier
Granite Games Officially Announced As A CrossFit-Sanctioned Qualifier
Talk about timely good news: The 2019 Granite Games will be a CrossFit-sanctioned qualifying event.
Sep 7, 2018
by Hunter Sharpless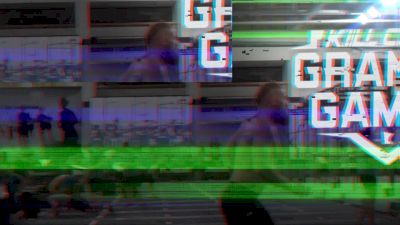 On the eve of the 2018 Granite Games in St. Paul, Minnesota, the 2019 Granite Games just got a whole lot spicier: Last night the CrossFit Games officially announced that next year's edition of this event will be the second confirmed CrossFit-sanctioned qualifier, joining the Dubai Fitness Festival.
"The Granite Games is our second sanctioned event partner and part of a new chapter for CrossFit," Greg Glassman said. "Through sanctioned events like this one, we'll be able to keep pace with the explosive growth and interest in the Games, and better serve our affiliates, trainers and athletes at the same time."
If you need a refresher on the changes coming to the CrossFit Games you can check out our article here, but suffice it to say they are indeed massive. The Granite Games were mentioned right away, but now the news is official — and how sweet it must be for the event officials and athletes as they lace up for the first full day of competition right now.