2018 Kill Cliff Granite Games
Colleen Fotsch Interview, Pt. I: Granite Games Victory & Move To Arizona
Colleen Fotsch Interview, Pt. I: Granite Games Victory & Move To Arizona
Granite Games champion Colleen Fotsch spoke with FloElite following her victory. Here's part one of the interview.
Sep 17, 2018
by Roger Lockridge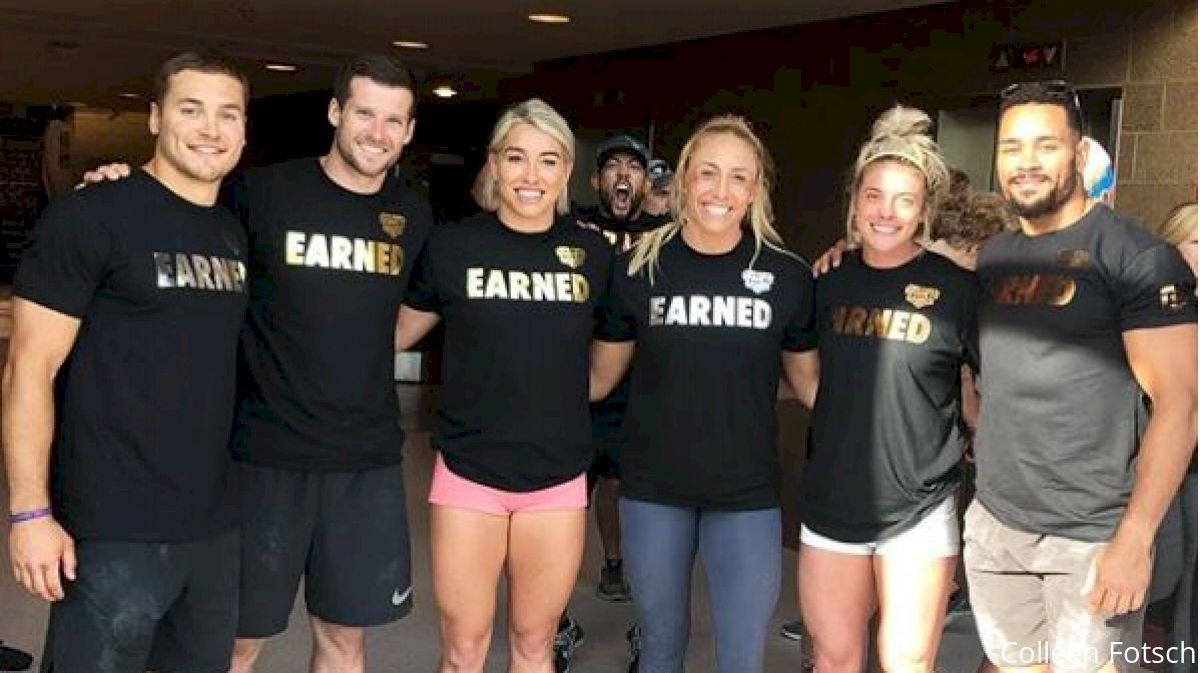 Colleen Fotsch, fresh off winning the 2018 Kill Cliff Granite Games in St. Cloud, Minnesota, spoke to FloElite about her preparation for the Granite Games, her move to Arizona, her growth with her new coach, and much more. Here's the first installation of this two-part interview.
Athlete Info
Age: 28
Height: 5-foot-7
Weight: 167
City: Scottsdale, AZ
Occupation: Crossfit Athlete, master's student at Michigan State University (remote kinesiology program)
Other Best Finishes At Events
7th South Regionals 2018
4th 2017 Crossfit Games Team
FloElite: Now that it's over, how does it feel to be the champion of the 2018 Granite Games?
Colleen Fotsch: When I found out I won the Granite Games the best feeling was being able to share the win with my coach, my family, and my friends. They have all played such a crucial role in my life both athletically and personally. So sharing these moments with them means the world to me. I moved out to Arizona last October to work with Mike Lee at Big Dawgs. I can honestly say it is one of the best decisions I have ever made. I am the happiest and healthiest I have ever been. Winning the 2018 Granite Games was another form of validation that I am doing the right things.
I believe in Mike and his programming 100 percent. I also believe that I am doing everything I can be doing outside of the gym in order to achieve my goals. To see all the hard work come together on the competition floor is an extremely rewarding experience. I'm also really proud to have won; there were many ups and downs throughout the weekend and that's what makes the win even more special. This was also my first four-day competition and it was a good test to see how I would be able to perform on that last day.
For those of us who don't compete at your level, how much of a toll does an event like this take on the body?
This is by far the best my body has felt competing in my CrossFit career. I think this speaks volumes to my training program and all the information I've been able to get about recovery and performing from my coach Mike Lee. This was the longest individual competition I have done so afterwards I definitely felt mentally and emotionally fatigued. During a competition I'm on high alert until the competition is over. Once the nerves set in they don't quite go away until the competition is over. So once I got back to Arizona I didn't feel super beat up or sore I just felt like I needed a really long nap (laughs).
Give us an idea what training was like leading up to the Granite Games.
My training didn't change too much until the week of the Granite Games. On Monday I did some skill work, Olympic lifting (singles around 80 percent), some squatting, and then some interval work. My PM that day was rowing intervals. My Tuesday AM session consisted of some shorter for time pieces at 80-85 percent and some light cardio in the PM. Wednesday was an off day for traveling. Once I got into Minnesota I used a bike in the hotel gym to do some easy blood flow after the day of traveling.
What part of the Granite Games was your biggest challenge and how did you push yourself through?
The most challenging part of the weekend was the length of the event and the length of each individual day. I've done three-day competitions before but never four. Also the competitions I've done in the past haven't included several events that are outside. Because of this I knew my recovery really had to be on-point. I made sure I was eating enough, staying hydrated, and properly warming up and cooling down. What also helped me through this was focusing on one event at a time. It is sometimes easier said than done but it can become extremely daunting if you're thinking about all nine events at once. Having my coach and my friends reminding me to stay present really helped me show up strong for the final events.
For full Granite Games coverage, click here.
---
Roger Lockridge is from Lewisburg, WV. His work has been featured on numerous platforms and magazines in the fitness industry over the last 10 years. You can find him on Twitter and Instagram @rocklockridge.