2019 Wodapalooza
Wodapalooza 2019 Roster Announced: Froning, Castillo, Fotsch, & More
Wodapalooza 2019 Roster Announced: Froning, Castillo, Fotsch, & More
Wodapalooza 2019 is just around the corner, and now the official rosters have been released with some impressive names.
Nov 15, 2018
by Hunter Sharpless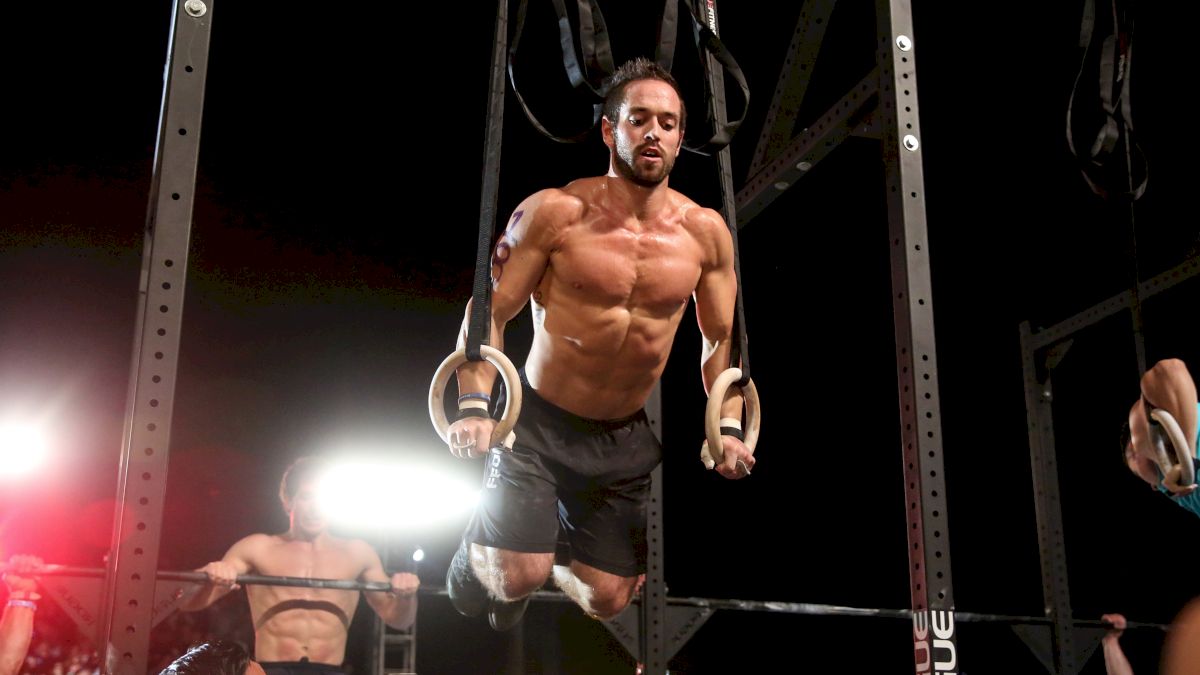 Wodapalooza 2019 is about two months away down in beautiful and sunny Miami, Florida, and now the official qualifying rosters have been announced.
So many great things here, including Rich Froning in the elite team category. We'll dig into the roster more over the following weeks. But remember that you can watch WZA 2019 live right here — only on FloElite. The newly sanctioned CrossFit qualifier is going to be one to remember.
Top 20 Men
| | |
| --- | --- |
| 1. | Norman Woodring |
| 2. | Samuel Cournoyer |
| 3. | Nik Hecht |
| 4. | Drew Wayman |
| 5. | Paul Castillo |
| 6. | Ryan Reeves |
| 7. | Mitch Barnard |
| 8. | Trevor James |
| 9. | Josh Gervais |
| 10. | Justin Medeiros |
| 11. | George Sanchez |
| 12. | Dylan Martin |
| 13. | Nick Bloch |
| 14. | Jeffrey Adler |
| 15. | Logan Southard |
| 16. | Josh Woodhull |
| 17. | Austin Spencer |
| 18. | Hunter Wood |
| 19. | Jake Frye |
| 20. | Tyler Eggiman |
Top 20 Women
| | |
| --- | --- |
| 1. | Dani Speegle |
| 2. | Kristine Best |
| 3. | Hayley Murillo |
| 4. | Gabriela Migala |
| 5. | KT Trombetta |
| 6. | Taylor Streid |
| 7. | Taylor Knisely |
| 8. | Chantelle Loehner |
| 9. | Colleen Fotsch |
| 10. | Emma Ferreira |
| 11. | Samantha Pugh |
| 12. | Kelsey Kiel |
| 13. | Leah Irons |
| 14. | Lindsey Valenzuela |
| 15. | Anna Rode |
| 16. | Amanda Hardeman |
| 17. | Chelsea Nicholas |
| 18. | Keston Mendoza |
| 19. | Elizabeth Bradley |
| 20. | Winter Nicolette Rodriguez |
Top 10 Teams
| | |
| --- | --- |
| Team Invictus | Rasmus Andersen, Tommy Vinas, Lauren Fisher, and Regan Huckaby. |
| Invictus X | Sam and Jenn Dancer, Kaitlyn Kassis and Holden Rethwill. |
| Invictus Boston | Craig Kenney, Tola Morakinyo, Ashleigh Wosny and Breezy Hamilton. |
| Plus Ultra | Nick Urankar, Travis Williams, Camille Leblanc-Bazinet and Thuri Helgadottir. |
| Team MisFits | Jordan Cook, Chyna Cho, Kenzie Riley and Chandler Smith. |
| CrossFit Mayhem | Rich Froning, Dre Strohm, Tasia Percevecz and Kristin Miller. |
| [Team Name TBD, Apparently] | Cody Mooney, Alec Smith, Jessica Griffith, and Jamie Greene. |
| [Team Name TBD No. 2, Apparently] | Tim Paulson, Khan Porter, Meg Reardon, and Kristine Best. |
| Salt Lake City CrossFit | Nick Wood, Patrick Sanders, Corinna Coffin, and Erica Spitz. |