2019 Wodapalooza
6 Athletes To Watch At Wodapalooza: Panchik, Toomey, & More
6 Athletes To Watch At Wodapalooza: Panchik, Toomey, & More
Wodapalooza is a CrossFit event like no other: a celebration of fitness, life, and some ridiculously good athletes. Here are six you should watch out for.
Dec 12, 2018
by Roger Lockridge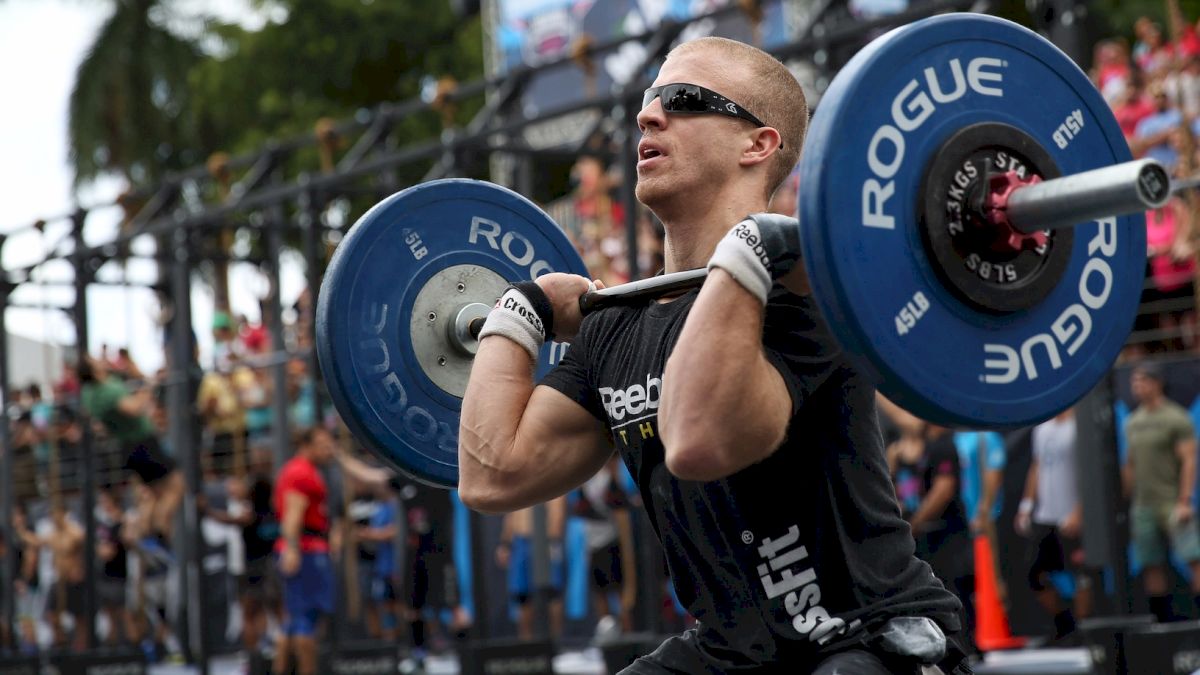 These men and women could be the contenders in Miami.
Who doesn't like warm weather in January? A trip to Miami would be nice around that time of year, right? Several CrossFit athletes will be headed to Florida next month for Wodapalooza, but it won't be just in pursuit of sunnier days and less snow. There are qualifying spots for the CrossFit Games on the line.
Any athlete at this level has the potential to take the win, but like any other competitive sport, there are those who are considered favorites or top contenders to be victorious. These six competitors deserve your attention as we get closer to the big weekend in Miami.
Remember you can catch all of Wodapalooza right here on FloElite.
Men
1. Patrick Vellner
The 32-year-old from Canada comes into 2019 as the second Fittest Man on Earth and perhaps the favorite to win on the men's side in Miami. He podiumed in 2017 and 2016, finishing third both years. Mat Fraser will not be competing in Miami, but he is sure to be watching Vellner because if we had to name Fraser's top competition for the 2019 CrossFit Games title, Vellner would be it.
Vellner commented recently on Instagram that he wants to put his stamp on the new qualifying system. Miami would be a great chance for him to do just that.
2. Dakota Rager
Rager finished in second place at this event to Streat Hoerner in 2018. He's competed in three CrossFit Games with his highest finish being a fourth in 2015. His last appearance there was in 2017, when he finished 22nd.
To win an event he previously placed second at and make it back to the Games in one weekend would be a big achievement on its own, but undoubtedly Rager wants to climb back up the ranks as one of fitness' elites. He recently took time off, but is back to full-time training now and has every intention of being ready to go in Florida.
3. Saxon Panchik
Saxon finished 19th in Madison last year and Miami will be his first event of 2019. He'll be looking to qualify for the Games for the second time in his career. He's competed at this event before and with the new qualifying system in place, jumping into an event you're familiar with is a good move.
Women
4. Tia-Clair Toomey
On the women's side of the event, the favorite has to be the two-time Fittest Woman on Earth. Toomey is looking for a three-peat of that title in 2019, and winning in Miami would be great for her for two reasons. First, her qualifying spot would be secured and she would only need to focus on training. Second, should she choose to compete at other events between Miami and Madison, the pressure of qualifying would be off.
5. Kari Pearce
The 29-year-old has competed at the Games four times. She enters 2019 as the sixth Fittest Woman on the planet. She's been on the road doing seminars and working as a coach, but being at the level she is, she'll still be ready to take on any and all challenges coming her way.
Pearce competed at this event last year, finishing as the runner-up to the another two-time CrossFit Games champion, Katrin Davidsdottir.
6. Kristin Holte
Holte has been the seventh Fittest Woman for the last two years now. This will be the first time that anyone holding the title of Norway's Fittest Woman will be competing in Miami. If Holte qualifies for the Games, it will be her sixth trip to the biggest stage in CrossFit. Her Instagram profile shows she has been working hard and is clearly motivated to improve on what she has accomplished in 2018.
Remember to catch all the action right here on FloElite.
---
Roger Lockridge is from Lewisburg, WV. His work has been featured on numerous platforms and magazines in the fitness industry over the last 10 years. You can find him on Twitter and Instagram @rocklockridge.