2019 Wodapalooza
Chatting With Tia-Clair Toomey About CrossFit, Tennessee, & Her New App
Chatting With Tia-Clair Toomey About CrossFit, Tennessee, & Her New App
FloElite caught up with Tia-Clair Toomey to talk about the new changes to the CrossFit Games and a lot more.
Dec 18, 2018
by Roger Lockridge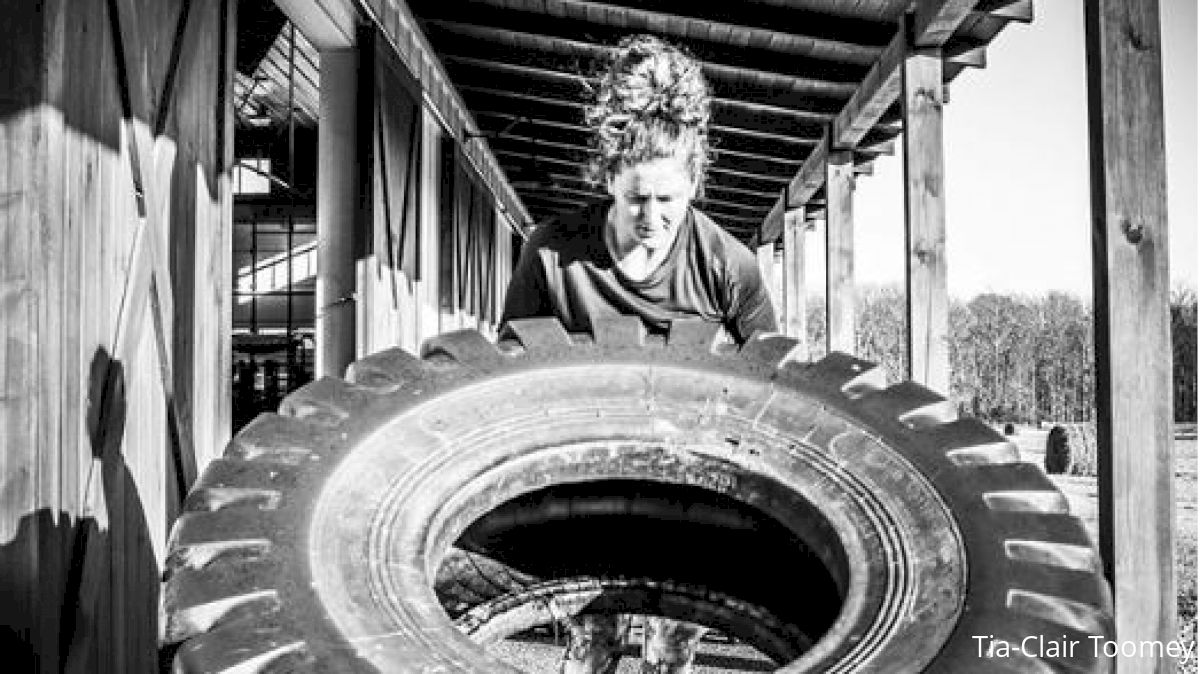 The Fittest Woman on Earth talks about traveling, moving to Tennessee, her new app and CrossFit Changes.
How many of you reading this right now have ever wondered what it would be like to win the CrossFit Games? Imagine how life would change after being declared the "Fittest on Earth." Life and training after that moment would never be the same.
Tia-Clair Toomey is one of a very few people in an elite group that has experienced this first hand. The Aussie superstar has been the CrossFit Games champion for the last two years and is looking to three-peat in 2019.
In this exclusive interview with FloElite, Toomey shares how her life has changed since that first title in 2017. She also riffs on her travels and the widely discussed qualifying changes.
FloElite: Word is that you're currently in the U.S. as we do this. I'm sure training is a part of your traveling. Do the miles take a toll on your training?
Toomey: Traveling frequently can certainly play a negative effect on your training. So it is important to structure your training schedule well in advance for the trip. An example: I have identified that my body is lethargic once I traveled far, so it's important that I back off the intensity that first session to minimize injury or to place myself in a further deficit.
While many have aspirations to reach the top of their sport, very few have done what you have. How has your life changed since you won the CrossFit Games?
Winning the Crossfit Games has without question allowed me to travel the world and to meet so many new people. Yet the biggest result of winning is allowing me to truly believe that anything can be achieved.
It's one thing to reach the top and another to stay there. How has your preparation or training changed after you became the Fittest on Earth?
After every year, Shane [Orr, Toomey's husband and coach] and I re-evaluate our performance. I say "our performance" because not only do I look into my performance by watching past performances and going through training logs, we also discuss what Shane can undertake to help himself improve.
That said there isn't one major component that has changed, other than the fact that we have moved to Cookeville, Tennessee, where there are so many phenomenal athletes we can train [with] and learn from.
As many people reading this know, there have been some monumental changes to the qualifying process to reach the Games. Obviously this affects you as the athlete who holds the title that everyone following this new system will go after. What are your thoughts and how is everyone in Australia reacting to the changes?
Personally, I am excited for the new qualifying system. I get to be a part of the new direction the sport has decided to go. From the conversations I have had with the community in Australia, they all appear to be thankful to have two sanctioned events, considering there are only 16 sanctioned events in the world.
At the end of the day, they are still searching for the Fittest on Earth. And with this new system, the fittest will still rise to the top. My task is to concentrate on what I can control and to bring my best version of myself on that competition floor.
With all of these events providing opportunities, I'm sure there is a strategy on how to qualify. Have you decided which events you'll compete in next year?
I will be competing at the Wodapalooza and participating in the Open.
I've also gotten word that EscapeX has been working with you on the development of a new app that will allow you to help fans and give them an extra connection to you. These Personally Owned Platforms (POPs) apparently are getting popular for celebrities and champion athletes. Tell me about this new app and how anyone interested can use it.
I'm really excited about the launch of my official app. Having an app gives my fans unprecedented access to my life as a fitness athlete. I have been so fortunate to work with such experienced and well-educated coaches, I want to be able to share my knowledge base with people (just like me when I first started) looking for the guidance and encouragement throughout their own training. I'll be able to do this worldwide with my own exclusive platform.
The app is titled "Tia-Clair Toomey" and will be available in the iOS and Play stores in the next few weeks. People who download and subscribe can connect with me by uploading content and will have access to exclusive content not seen anywhere else. The content will range from video training tips to nutrition and recovery advice to motivational tactics when you hit stumbling blocks. I want to connect [with] and support as many people as I can and having an app allows me to do so. My team and I will also go live from the app so my fans can interact with my coach and me as I train for competition.
The best part is subscribers will have access to super exclusive opportunities not available anywhere else.
I know EscapeX is excited about this and undoubtedly fans will be, too. When will it be available?
We'll launch the app at the beginning of the new year.
Any other business plans for 2019 that you can share?
Late January we are traveling to South Africa for a "Fitcation" workshops and Train with Tia camps, then onto Europe for a handful of Train with Tia camps across six different countries in early February. Most of that information is on my website and social media channels and is open to all aspiring athletes and coaches, but even if you just want to come and hang out you're more than welcome to as well.
No doubt some of your fans reading this will be setting goals for the New Year. Can you share any encouraging words with them or offer advice?
My approach to goal-setting would start by identifying a precise, positive goal. Create short-term goals that will lead you to the final result you desire.
Don't compare yourself to anyone else. You may have similar goals, however, each person's journey is different. Understand this and follow the short-term goals you have laid out for yourself.
Embrace setbacks, nothing great comes easy. This is a goal of yours and it means a great deal to you, so embrace potential setbacks, know that if this happens make slight adjustments to get you back towards your short-term goals.
Finally, enjoy the process. Great success comes from all the smaller goals you have put in place. So enjoy those victories while pursuing your final goal.
---
Roger Lockridge is from Lewisburg, WV. His work has been featured on numerous platforms and magazines in the fitness industry over the last 10 years. You can find him on Twitter and Instagram @rocklockridge.