2019 Wodapalooza
2019 Wodapalooza Update: Ohlsen, Mayer Are In, Gauntlet Announced
2019 Wodapalooza Update: Ohlsen, Mayer Are In, Gauntlet Announced
For those of you that have been out of the loop, here's a summary of the latest news out of Florida.
Jan 4, 2019
by Roger Lockridge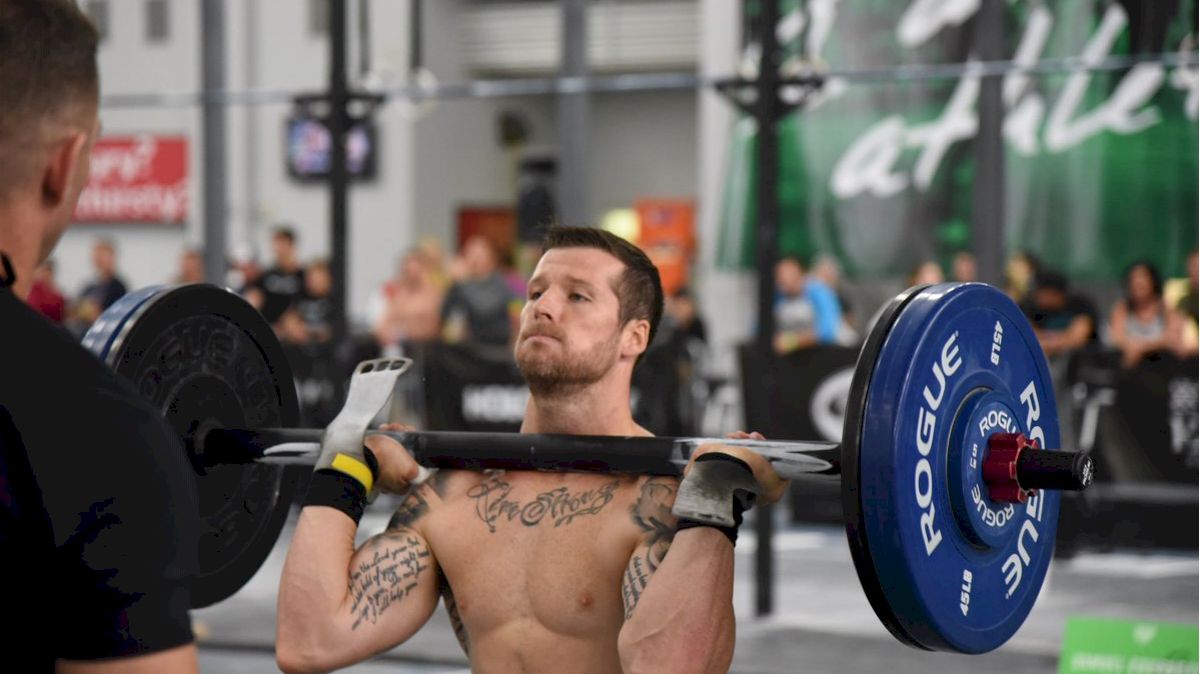 Here's the summary of the latest news about the big event in Miami.
While many of us were enjoying the holiday season and getting ready to ring in a new year, athletes around the world were doing the same but also making sure to continue preparing for Wodapalooza and the opportunity to qualify for the CrossFit Games.
The organizers in Miami were also still working hard continuing to make final preparations for the first big event of 2019. As a result, more athletes were added to the roster and announcements have been made regarding what to expect at WZA.
For those of you that have been out of the loop, here's a summary of the latest news out of Florida. And remember that you can catch all of Wodapalooza right here on FloElite.
More Athletes Competing
The @thewodapalooza Instagram account has been unveiling more athletes who will be showing up in Miami, and with each name that has been posted, the excitement has only gotten greater. Among those names that have been shared was Noah Ohlsen. Aside from currently being considered the sixth Fittest Man on Earth, Ohlsen has won this event three times previously. The stakes this year are obviously higher, but being victorious at this event so many times in the past has to be an advantage.
Travis Mayer has also been added to the mix. The last time we saw him was when he won the 2018 Granite Games. While that win was great for him, it took place before the new qualification process was established. Therefore, he still needs to earn his spot in Madison. After missing the big event in 2018, Mayer has been on his own personal road to redemption, and that road includes a stop in South Florida. Winning here would earn Mayer his fifth trip to the Games.
On the women's side of the field, the biggest name to be announced recently was Sara Sigmundsdottir. Twice she has finished third at the Games and this will be her first time competing at WZA. She's coming off a third-place finish in Dubai and obviously wants to finish higher than that here so she can reserve her qualification for 2019. With her being added to the roster, WZA will give the spectators in Miami a taste of what it could be like in Wisconsin this summer.
Paige Semenza was also recently added to the field and she could very well be someone who makes her big move this year. She competed at the Games in 2017 as part of a team, but made her debut on the individual side last year, finishing 32nd. She finished 10th at WZA last year.
Ehea Schurech wasn't among the top finishers at the Games in 2018 but she made enough of an impact that people started paying attention. The WZA promoters shared on New Year's Eve that the 17th Fittest Woman on Earth will join the party in South Beach. This will be her first time competing under the new system and the corrections officer is aware of what kind of opportunity this is for her.
WZAOC Winners
The Wodapalooza Online Challenge (WZAOC) gave non-elite athletes a chance to earn their way to Miami. Remember that Regionals are no longer available, so that is not an avenue to qualify. For those athletes who competed at Regionals in past years, this could be considered a golden ticket — because once you get there, anything can happen, right?
Dani Speegle won the female side of the WZAOC in 2018 and is fresh off of competing at the Dubai CrossFit Championships last month. So not only has she been physically tested in recent weeks, she's also felt that energy that comes with competing alongside the elite of the planet. She might not be considered among the favorites but don't forget about her. She can very well be in the mix at the end.
Norman Wooding is the male WZAOC champ. Like Speegle, he's also a former Regionals athlete, having competed in the Atlantic Regional from 2015-18. The dad and gym owner will get a taste of what it's like to compete at the highest level sharing the stage with athletes like Ohlsen and Mayer. Imagine the feeling of winning both the WZAOC and the main event. That's the opportunity that Woodring has.
The WZA Gauntlet
Do you want a taste of what it will be like to train and compete at WZA? If you're not going to make it to Miami, then give the Gauntlet a try. This workout was shared on the WZA Instagram page and it's no joke.
Workout 1 – 0:00 – 7:00
Workout 2 – 7:00 – 17:00
Echo bike for calories
30 clean and jerks
Echo bike for calories
Workout 3 – 17:00 – 30:00
Double-unders/sit-ups – 50, 40, 30, 20, 10 reps each.
Workout 4 – 30:00 – 37:00
Alternate hang dumbbell snatch and lateral burpee over dumbbell – 21, 15, 9 reps each.
Workout 5 – 40:00 – 52:00
Deadlift, hang power clean, shoulder to overhead, rope climb (repeat)
4, 3, 2 of each, 1 rope climb/8, 6, 4 of each, 1 rope climb/12, 9, 6 each, 1 rope climb/16, 12, 8 each, 1 rope climb, /20, 15, 10 each, 1 rope climb
Once you finish this, you'll have an idea of what it takes to compete among the world's elite at WZA this year. As for the latest news of what will happen with those that are competing in a couple weeks, stay tuned to FloElite for updates.
Remember to catch all of Wodapalooza right here on FloElite.
---
Roger Lockridge is from Lewisburg, WV. His work has been featured on numerous platforms and magazines in the fitness industry over the last 10 years. You can find him on Twitter and Instagram @rocklockridge.