2019 Wodapalooza
A Day In The Life Of Wodapalooza Competitor Travis Mayer
A Day In The Life Of Wodapalooza Competitor Travis Mayer
Want to train like someone getting ready for Wodapalooza? Here's a sneak peek courtesy of elite CrossFit athlete Travis Mayer.
Jan 10, 2019
by Roger Lockridge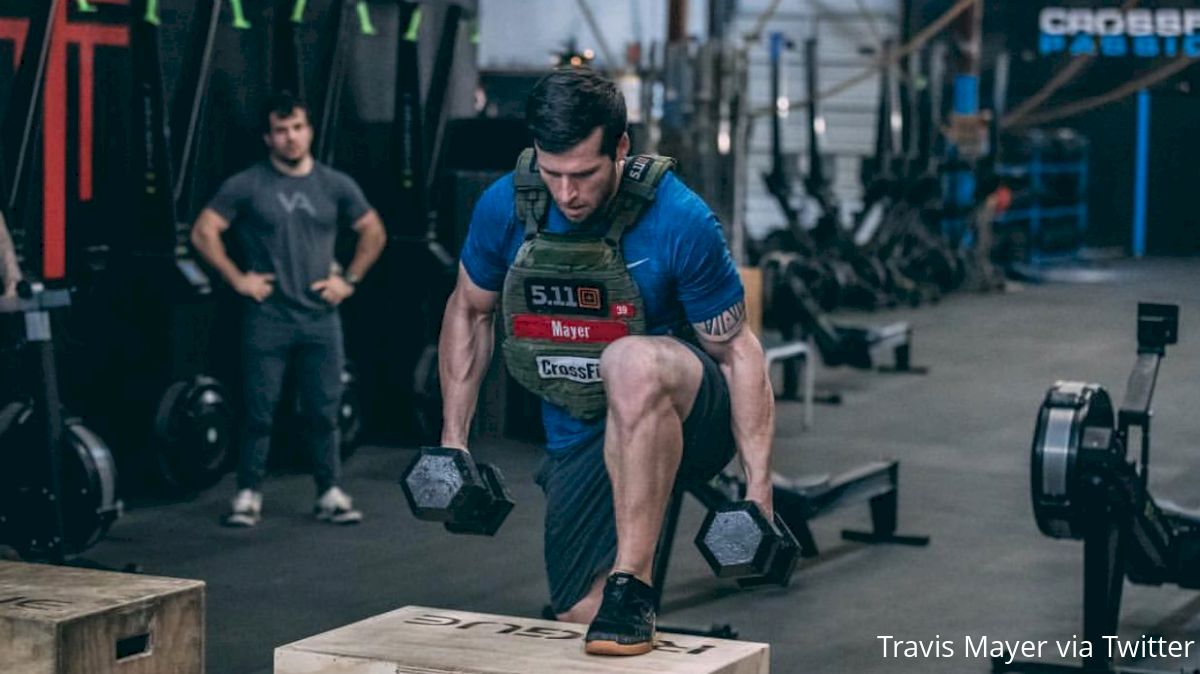 While training or watching their favorite athletes compete at an event like the CrossFit Games, many CrossFit fans have had this thought: "What would it be like to train like those athletes?" "What is a day in the life of such an athlete like?"
Exactly how intense is the training of an athlete striving for a spot on the podium of the CrossFit Games or another elite fitness competition? Do you think you can do the same workouts they do?
If you've ever wondered what it's like to be a CrossFit Games-level athlete then keep reading because we're about to offer you a small insight into what you would be in for if you were to reach that level.
Four-time CrossFit Games athlete and 2018 Granite Games men's champion Travis Mayer shared what a day in his world is like. Aside from working as the owner and coach at his gym CrossFit Passion in Alpharetta, Georgia, he's also less than two weeks out from Wodapalooza, so he's focused on doing everything right for his performance in Miami.
In short, you're looking at three training sessions a day, six meals and an early bedtime.
Mayer's day starts before 5:30 a.m. with a healthy breakfast made up of quality sources of protein and carbs. Then he head to CrossFit Passion for his first training session of the day, which includes deadlifts, muscle-ups and handstand walks.
MORNING
5:30 a.m. - Wake up
6:30 a.m. - Meal 1: Two scrambled eggs, a bagel and a smoothie (two cups frozen fruit, one cup spinach, a banana, and oats).
9:15 a.m. - Workout 1
Deadlift, build to a tough single (525 lb target load).
...
3 rounds for time:
9 deadlifts @ 375 lbs
10 muscle-ups
...
150-foot handstand walk obstacle course for time.
"Each 25 foot segment has one obstacle and you go down and back."
(Go up ramp/down ramp, up stairs/down stairs, around six pylons and then back)
AFTERNOON
Once that session is over, Mayer prepares his lunch and take a brief rest because his next two sessions are only a couple hours away. The first will be at CrossFit Passion and is followed by a small meal. The 3:30 p.m. workout is at his home.
11:30 a.m. - Meal 2: Grilled chicken breast, steamed rice and an RX bar
12:45 p.m. - Workout 2
Dumbbell bench press; build to a 5-rep max
...
For time:
1 monkey bar traverse
2 legless rope climbs
50-foot handstand walk
1 monkey bar traverse
10 strict muscle-ups
15 parallette handstand push-ups

2 p.m. - Meal 3: Fia's Fresh Meal
3:30 p.m. - Workout 3
Cycle for 10 minutes at a tough aerobic pace on trainer.
...
15-12-9 reps of each
Shoulder to overhead press (S2O) w/ 155 pounds
Bar-facing burpees
...
Cycle 10 minutes at tough aerobic pace on trainer.
...
5-4-3-2-1 reps each
Shoulder to overhead press (S2O) w/ 225 pounds
Strict weighted pull-ups w/ 53 pounds
...
Cycle 10 minutes at a tough aerobic pace on trainer.
EVENING
Once he completes his final workout of the day, Mayer eats two more meals, as well as a snack, which are all crucial after that last training session. The nutrients in these meals will help him recover from the training and keep him satisfied before going to bed.
5:30 p.m. - Meal 4: Homemade chili, corn bread and grilled asparagus
7:30 p.m. - Meal 5: Grilled sausage, steamed vegetables and rice
8:30 p.m. - Meal 6 (snack): Graham crackers and peanut butter
9:15 p.m. - Bedtime
Mayer goes to bed at around 9:15 p.m. Training at this intensity calls for ultimate recovery, so the sooner he can get to sleep, the better. With WZA coming up in less than three weeks, Mayer is making sure no one else in the field outworks him.
If you want to follow Mayer to see more of his training schedule and nutrition plan, you can follow him on Instagram @tmayer18. You can also watch Mayer along with the rest of the athletes competing at WZA in Miami here on FloElite.
---
Roger Lockridge is from Lewisburg, WV. His work has been featured on numerous platforms and magazines in the fitness industry over the last 10 years. You can find him on Twitter and Instagram @rocklockridge.