2019 Granite Games
Granite Games Significant For Athletes Not Yet Qualified For CrossFit Games
Granite Games Significant For Athletes Not Yet Qualified For CrossFit Games
The Granite Games presents one of the last chances to qualify for the 2019 Reebok CrossFit Games.
Apr 17, 2019
by Brandon Domingue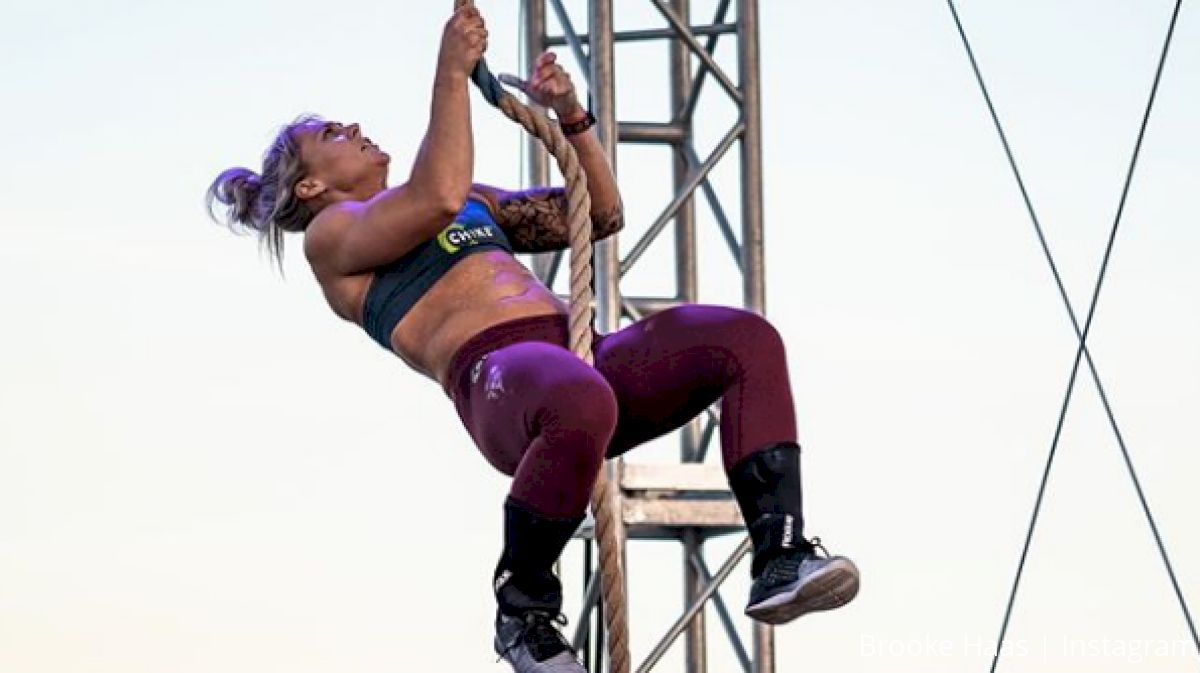 The Granite Games presents one of the last chances to qualify for the 2019 Reebok CrossFit Games, and with several veteran Games athletes still on the outside looking in post-Open, the event takes on an even bigger feel.
The road to the Granite Games Championship at the tail-end of May began this past Wednesday with the first of two weeks in the Granite Games Open. Three events released, including a 27-minute stack for events two and three, ensured some of the sport's elite (at this point a little more desperate than envisioned) had to rise quickly up the leaderboard. Most did not disappoint in their efforts to find themselves inside the top 35 cutline for championships qualifying positions.
Women's competition is unofficially led by provisional Games qualifier Brooke Haas. The Games Open's 20th-place finisher found herself with an ultra-consistent run of all second-place event finishes to bring her to just six points and seven clear of her next closest competitor. CrossFit OC3's Taylor Williamson sits in second after her win in event three. Two-time West Regional athlete Carrie Beamer rounds out the top three with 16 points and a victory in the opening event; this could be huge for her as she currently sits in the precarious 33rd Games Open position, three behind the 30th place cutline at the beginning of the review process.
Other notables in women's competition include Rachel Garibay (ninth), Steph Chung (25th) and Chelsea Grigsby (28th). Alye DeRoma holds the bubble position of 35th by six points over Elizabeth Wishart as each have had a roller coaster week one with two top 60 finishes along with one finish of no better than 90th.
Two other notable stories to follow are on opposite ends of the spectrum. Perhaps the biggest name on the outside looking in is multi-time CrossFit Games competitor and 2013 silver medalist Lindsey Valenzuela. Valenzuela would likely be inside the top 35 cutline if not for a 200th place finish in event three. That result to close the opening week has her mired in 60th place and needing to make up 107 points in the competition's second half.
Inside the top 35, Taylor Streid, who is in a waiting game on a possible Games berth through a previous sanctioned event, sits in 23rd after week one and not quite in a comfortable qualifying position for Minnesota. The three-time Central Regional qualifier (including a finish of seventh last season) finished ninth at Wodapalooza. However that finish puts her second in line for a backfilled position behind Colleen Fotsch, as six other athletes have provisionally qualified through the top 20 and one qualified through a national championship.
Fotsch (38th in the CrossFit Games Open) is a more than possible addition after team invites and the review process concludes; this scenario would pull Streid into the Games qualifier list without having to worry about Granite Games being a necessity to qualify.
The men's side of the competition provides much less drama involving names to followers of the CrossFit Games. The top 35 is littered with notable names including Jacob Heppner (second place), George Sterner (third), Mitchel Stevenson (fourth), Saxon Panchik (seventh), Luke Schafer (eighth), Nick Bloch (12th), and Drew Wayman (13th).
Perhaps the biggest story of the week involves 2015 CrossFit Games champion Ben Smith. In the time since the 2018 Games, the Krypton owner had knee surgery and recovery appears to be coming along nicely: the 10-time qualifier sits in 21st, 73 points clear of the cutline.
The leaderboard, however, isn't led by a familiar name. In fact, it's not even led by a full name. "Alexander J." sits in first place with only eight accumulated points and a win in event one. Little information is available on the Georgia athlete (who's name is Alexander Johnson), but should his standing hold through this week's final portion, that will no doubt change before the Granite Games Championships action starts in Minnesota.
Currently holding down the final provisional qualifying spot is Three Kings Athletics' Garrett Clark. There is no margin for error moving forward though, as 31st place (Stephen Wallace) and 39th place (Kyle Bernier) are separated by only 25 points moving into the last half of competition.
One week remains for athletes jockeying for position into what may be the most hotly contested sanctioned event of the season, but for many the road will likely end Monday night when the final week closes for the Granite Games Open.
Check back next week for a recap and preview of some of the provisional names bound for their final shot at a Games berth.