2019 Granite Games
RPM Central Beast Lead Granite Games Team Competition Day 1
RPM Central Beast Lead Granite Games Team Competition Day 1
Day 1 of team competition at the 2019 Granite Games was full of excitement and intensity.
Jun 1, 2019
by FloElite Staff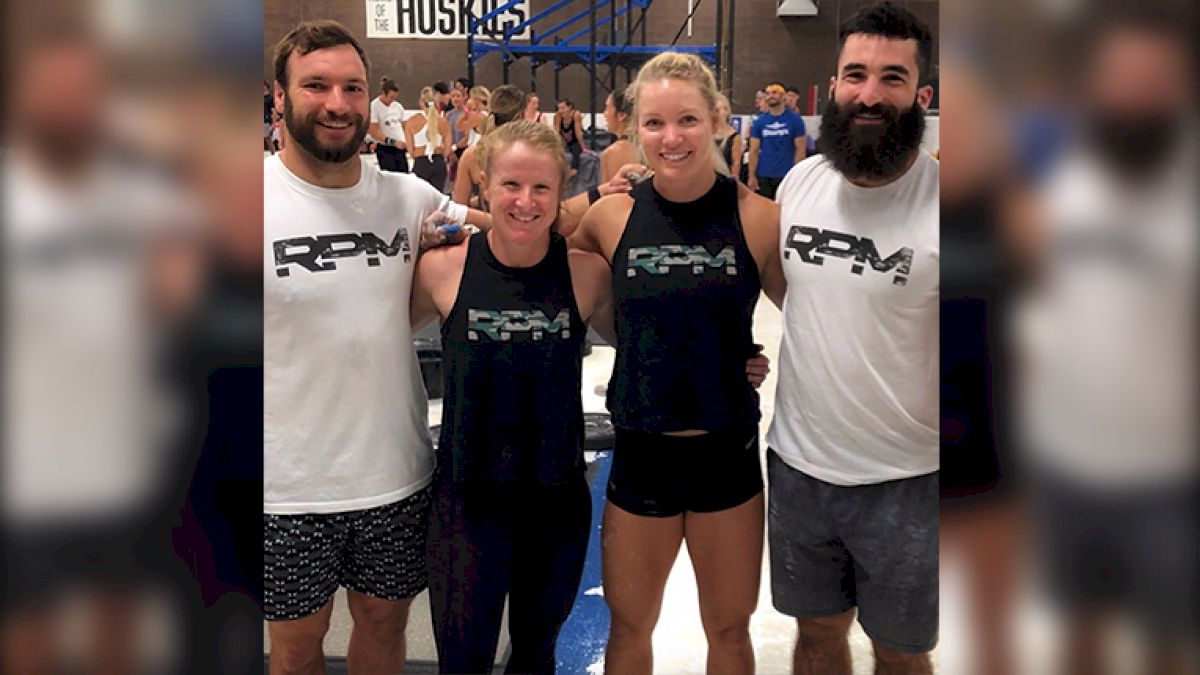 It's possible that the Granite Games team competition is the most exciting team competition of the season as super teams are coming together for another chance to punch a ticket to the 2019 CrossFit Games or simply work out some kinks before the Games.
A star-studded field featuring athletes like Dani Speegle, Travis Williams, Rachel Garibay, and Alec Smith has made for a really entertaining competition.
Currently the top team spot is held by RPM Central Beasts (Zach Sowder, Joseph Tortora, Emma Chapman, and Nicole Holcomb), a group that currently still needs to capture an invite for the 2019 Games. After having their females struggle on the snatch ladder, Central Beasts rebounded and showcased incredible teamwork taking the top times on worm shoulders and longest mile 2.0. Two event wins have jettisoned the Beasts to the top of the leaderboard to close out day 1.


Teams To Lookout For
CrossFit Krypton—composed of Alec Smith, Cody Mooney, Jessica Griffith, and Dani Speegle—currently sits in second place. But with a roster featuring three members who were on the Wodapalooza 2019 championship team, don't be surprised if they rally and take the top spot.
Team Alexis Jen Travis & Roy are poised to make a run for the top of the leaderboard as well. Travis Williams and Roy Gamboa kicked things off well with an event win on the snatch ladder. A team with this much talent threatens to take up a lot of the available points on Saturday.
Invictus X—featuring Sam Dancer, Holden Rethwill, Margaux Alvarez, and Kristi Eramo—had a slow start on day 1 with the men's snatch ladder, but regrouped and finished the day in fifth. The Invictus squad will need to continue its consistent top event finishes Saturday to be in a position to win on Sunday.
Pro team action kicks off at 9 AM CT.