2019 Granite Games
CrossFit Krypton Takes Over At Granite Games Day 2
CrossFit Krypton Takes Over At Granite Games Day 2
CrossFit Krypton moves into first place on day 2 at the 2019 Granite Games.
Jun 2, 2019
by FloElite Staff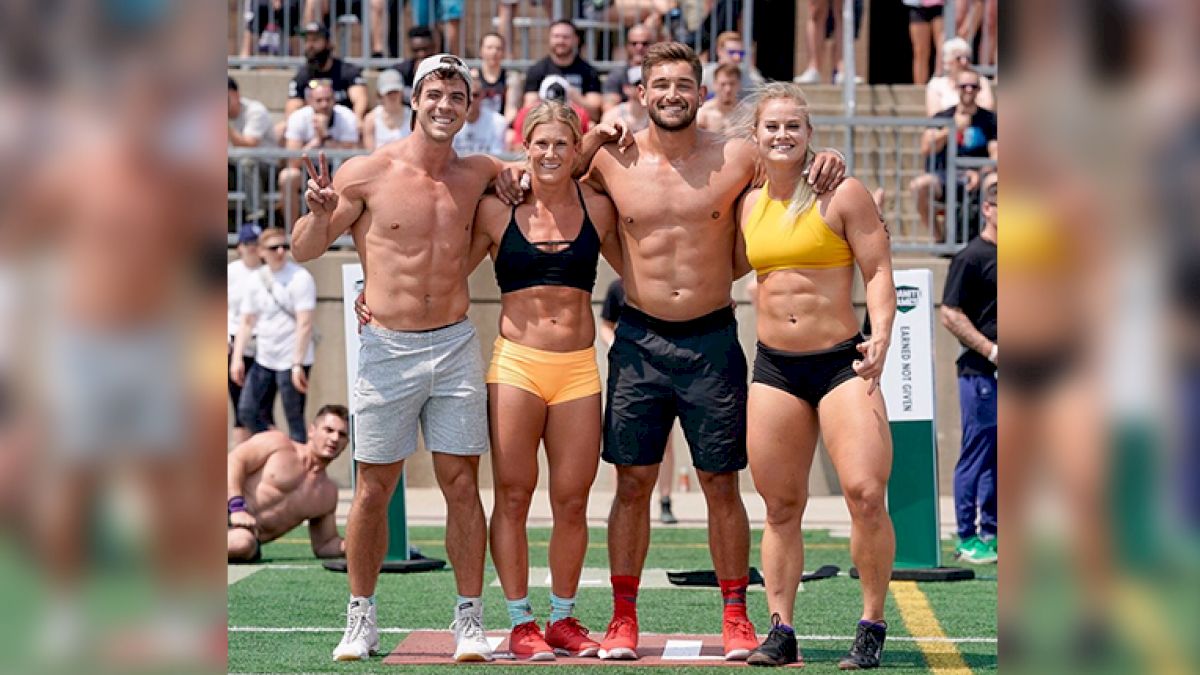 It was an event filled day for the Pro Teams at day 2 of the 2019 Granite Games. With 5 scored events worth of points up for grabs we knew we would see some incredible performances.
At the end of the day, CrossFit Krypton featuring Alec Smith, Dani Speegle, Cody Mooney, and Jessica Griffith found itself on top of the leaderboard. The star-studded squad chalked up 5 top 5 finishes on day 2 giving them a 28 point lead heading into the final day.
On Krypton's heels is team Invictus X with 1018 points. Invictus closed out day 2 in stunning fashion looking dominant as they swept the Quick Rope event for both the men and women pairs. Invictus X has continued to look better and better each event. Now they just need to carry that energy into the final day if they want to secure that CrossFit Games invite.
With the exception of 1 event, RPM Central beasts continued to make their presence known. They are currently in 3rd place overall with a 46 point advantage over 4th place. They claimed 1stplace on Couples Triplet B and 3rd place on the football field event Team Replacement. Central Beasts are just 38 points out for 1stand if the past 2 days have taught us anything it's to not count this team out.
The final day of Pro Team competition starts at 8AM CT Sunday with In-Sync.