Saxon Panchik Scores A Last-Minute Spot In The CrossFit Games
Saxon Panchik Scores A Last-Minute Spot In The CrossFit Games
An unexpected development has given Saxon Panchik a last-minute spot in the CrossFit Games.
Jul 3, 2019
by Roger Lockridge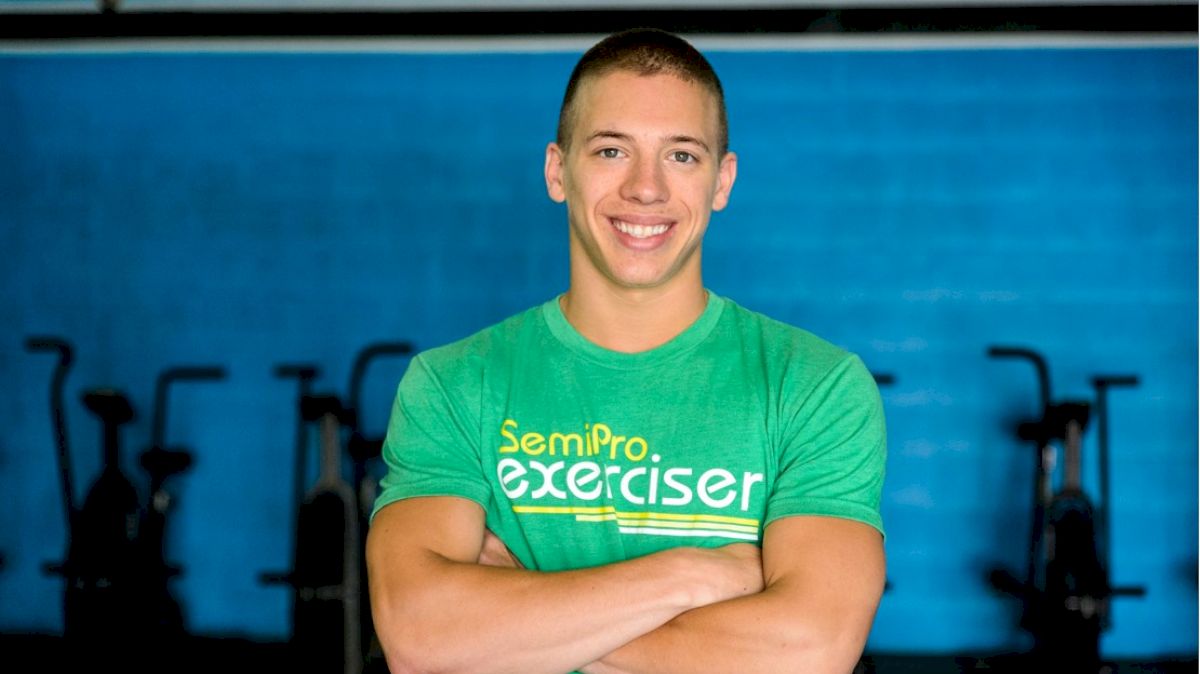 There are no other Sanctionals or other events between now and the 2019 CrossFit Games, but thanks to an unexpected development, another name has been thrown into the mix.
Saxon Panchik has been invited to join his brother Scott and the other elite fitness athletes in Madison, Wisconsin, to take part in the Games. Panchik has a loyal following that has been growing and those fans were looking forward to seeing him compete for the title of "Fittest on Earth" this year. Unfortunately, after a 32nd place in the 2019 Open and a fifth-place result at the Granite Games, he failed to qualify. But due to unexpected circumstances, he received an invite this week, and this is not one of the special invites either.
Instead, Panchik will actually be taking the qualification spot that previously belonged to Henrik Inri Oskarsson. Oskarsson finished in second at the Reykjavík CrossFit Championship in Iceland to Bjorgvin Karl Gudmundsson. But Gudmundsson already had a spot for the Games thanks to winning the Iceland national championship. So that spot went to Oskarsson.
On June 27, CrossFit made an announcement that Oskarsson was one of two athletes at Reykjavik who tested positive for banned substances. Oskarsson tested positive for ostarine and RAD-140, which are both anabolic agents. Due to that result and the fact that this is Oskarsson's second positive test, Oskarsson is now suspended from competing in CrossFit events until 2023 and loses that qualification spot he previously had.
So that spot from the Reykjavik event was passed down to the third-place finisher, which was Will Moorad of the USA. However, Moorad also had a qualifying spot locked up because he was the winner of the Brazil CrossFit Championship earlier this year. Ironically, Saxon Panchik finished second in that event. In a situation like this, a winning Sanctional spot takes precedence over a lower place finish.
So with Oskarsson disqualified and Moorad having a spot already, that spot from the Reykjavik event goes to the fourth-place finisher: the 23-year-old Panchik. This is why even though athletes may not have won a Sanctional or spot in the Open, they still had to make sure they finished as high as possible. If the qualifying spot rolls down to the next highest finisher, it serves the athlete to be as high on the leaderboard as possible. Thanks to Panchik's efforts in spite of not winning, he is still going to the 2019 CrossFit Games!
Panchik will be competing with his older brother Scott at the Games for the second year in a row. In 2018, Scott finished 11th while Saxon finished 19th. Scott earned his trip to the Games via an 11th-place overall finish in the 2019 Open.
For any other news and developments between now and the 2019 CrossFit Games, which takes place Aug. 1-4, keep checking back here to FloElite.
---
Roger Lockridge is from Lewisburg, West Virginia. His work has been featured on numerous platforms and magazines in the fitness industry over the last 10 years. You can find him on Twitter and Instagram.