James Newbury Is Training Harder Than Ever Ahead Of 2019 CrossFit Games
James Newbury Is Training Harder Than Ever Ahead Of 2019 CrossFit Games
James Newbury has established himself as a contender for the 2019 CrossFit Games. Hear from the Aussie athlete about his training and more.
Jul 22, 2019
by Roger Lockridge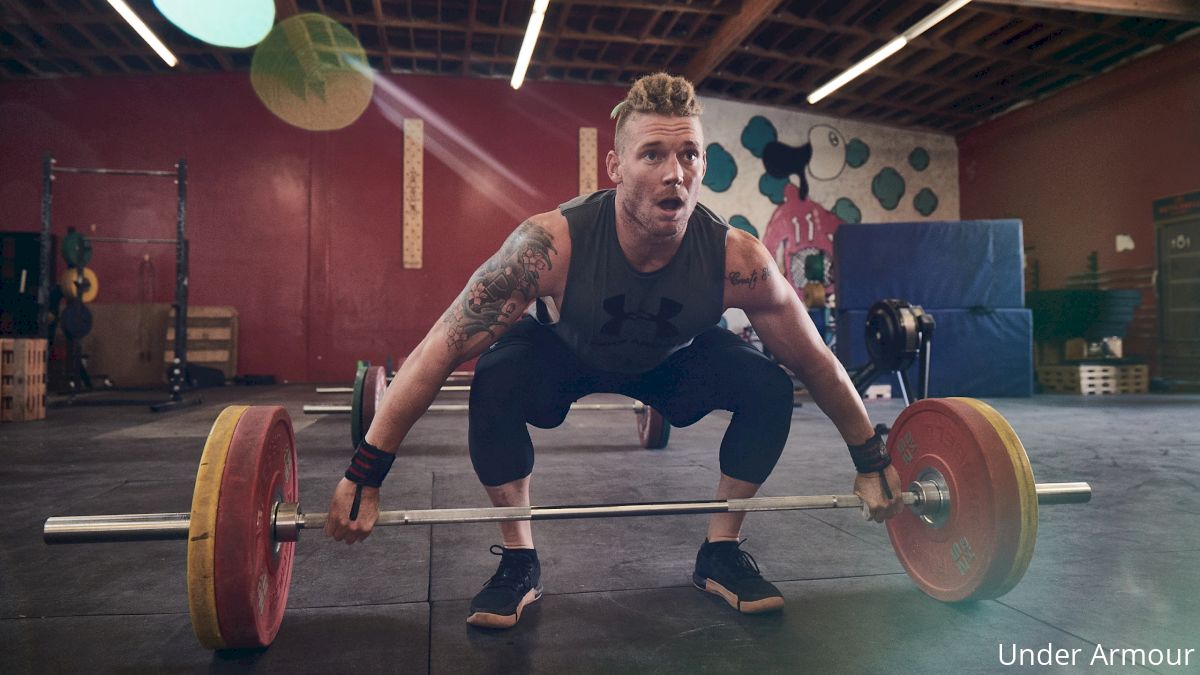 When you watch the CrossFit Games, you're seeing the elite athletes in the world in action as they compete to find out who the "Fittest on Earth" really is. While it is a competition, it's also a stage that allows athletes to promote the sport as well as their own personal brand.
Take James Newbury for example. He may not have been well-known beyond his own homeland of Australia if not for the platform that the Games provides. Now the 2019 Australian CrossFit Championship winner has gained a following that allows him to do more to benefit himself as well as the sport of fitness.
We discussed that and more in this interview leading up to the big event in Madison.
---
James Newbury
Height: 5-foot-9 (177 cm)
Weight: 194 pounds (88 kg)
Age: 28
City: Adelaide, South Australia
Instagram: @jamesnewbury
---
FloElite: What is your CrossFit origin story? How did you get into this form of fitness?
I guess it started with my older brother. We're only 11 months apart in age. I think they call it "Irish Twins" when you're born in the same year like that. Same parents and everything. We were joined at the hip back then, and we live pretty close now. We were always competitive in things like who was the tallest, arm wrestling, and there was always that feeling of wanting to win at something.
There was one day I ran and came in last place in a 50-meter race and I didn't like that at all. I thought I was a good runner at 7 or 8 years old. I didn't want to go back. My dad said, "No, you need to give it another go." When we went back there was a guy there who told me to look down at the line when running instead of looking around you. I think that one thing made a difference, and it was a turning point in me being competitive. I didn't lose a 70- or 100- or 200-meter race for like the next four years.
Later on, I played rugby and wanted to make it to the NRL (National Rugby League). There was a guy who played Australian rules football who told me that he had been doing this thing called CrossFit and he thought I should give it a go. I figured it would help me get bigger and stronger for rugby. I went to a hometown gym and did a workout and it just pumped me up like, "Oh my God." I was flattened and it was simple. I think it was like one minute of push-ups, one minute of pull-ups, one minute of air squats, one minute of burpees, and one minute of box jumps, something like that. There was a minute rest and it was three or four rounds. It trashed me. I thought I was going to crush it, and I got crushed. I had to do more of this.
What led you to deciding you could be competitive at a higher level?
After the rugby season I was getting more and more addicted to going to the gym. When I realized a few weeks after I started going the Open was starting and they were like, "You can compete against everyone in the world." That got me hooked big time. I thought that was cool that I could do a workout, record the score, and compare it to other people around Australia and around the world. When I placed 1,250th in Australia I was like, "No way there are 1250 people in Australia better than me at doing this." I decided that I had to get better at this.
Later on I did it again and made it to Regionals. That year I came in ninth. I trained super hard for that. After that I really wanted to do this full-time and make a career.
Who were the athletes you looked up back then as you were progressing and working your way up through the ranks?
When I was at the gym called CrossFit FX, the owner was Mick Shaw. People were there talking to him about who won the Games, and I didn't know much about that. Hearing them talk it was almost like a football club. They were talking about people back then like Josh Everett, Chris Spealler, Rich Froning, Dan Bailey, and then yeah, they would talk about these guys and ask, "Who do you think will win the Games this year?" I looked at guys like Rich, Josh Everett, Jason Khalipa, and decided I want to compete against those guys.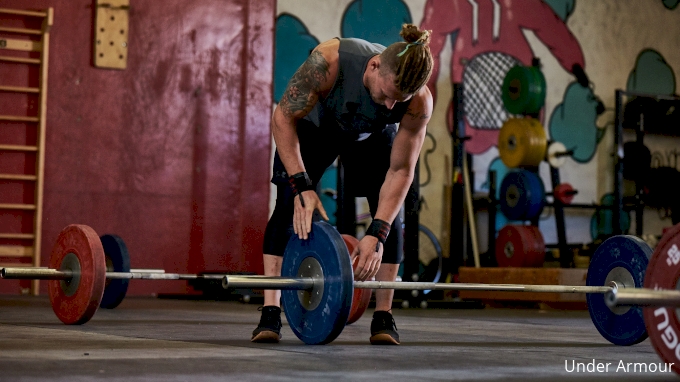 So there are now people that see you as you prepare for the Games and they look at you like you looked at them. What's that like?
Man, I'm 28 now but still feel like I'm 21, and it's funny you say that because when I was at Regionals last year and they announced me as a veteran, I didn't feel like a veteran. I felt like I was still 20 and still looking up at those guys. I do get it from their perspective, but it's still strange when people come up to me and they grab a photo or something. I think, "This is different and strange," but I'm always happy to oblige.
CrossFit is such a global deal and some people may not be aware of just how popular it is in other countries. If you could describe the CrossFit vibe in Australia, how would you do it?
They are the most passionate and inviting group. So many words to do this. Out-there, crazy, train hard, play hard, that is a good way to describe it. No matter where you are in Australia, you can walk in any gym and feel at home.
You won your spot at the Games by winning the Australian CrossFit Championship Sanctional. What are your thoughts about that event?
That was a last-minute deal because I had already committed to doing Cape Town in South Africa and when I heard there was an Australian event the weekend before, I decided to get in on it. I could do that and not deal with travel, jet lag, be on home soil, so why not do that and hopefully I can win it. Then I can go to Cape Town and enjoy myself. It was a big relief to win it and allowed me more time to be with my members and focus on my gym.
Many of the athletes competing as individuals talk about their personal "team" that is behind them. Who would be your team?
No. 1 would be Kayla [Newbury's partner]. I wouldn't be here without her. I was always a yes man and she would say no for me or remind me to say no so I could focus on training or what was most important. She also will ask me, "How can I make your day easier?" I think she asks that every day and that goes a really long way, especially when you prepare for something like the Games.
No. 2 is definitely my dad. He is my manager at the gym I run. One example is there was one day I just didn't want to train because there was so much stuff I had to do. He said, "Look, mate. I can't train for you, but I can do everything else for you. Write a list and go train." That is a big relief and is amazing.
I should also mention my coach, Michelle. She texts me every day asking how I feel and if she needs to change anything. There is also the folks at Under Armour. I wouldn't be able to travel and train the way if I do if it wasn't for people like Under Armour.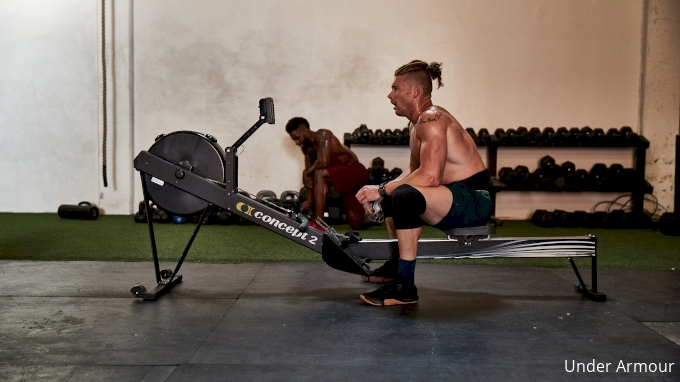 Speaking of Under Armour, tell me about the Rush gear you've been using and how do you feel it helps you?
The Rush gear is super innovative. Their progressive technology is crazy. When I travel, I can lose a day of time and I don't want to land somewhere and train at 60 percent of my ability due to the jet lag or cell damage from the radiation. The Rush gear allows me to recover faster, my ankles don't swell as much from holding water, all of those things help me a lot. I also wear it when going on a long bike ride. Wearing the long sleeves in winter when riding keeps me from getting cold and getting sick. I can operate at a better temperature. At the end of the day, when athletes compete to be the best in the world, those one or two percents here and there can be the difference between the podium and fifth or sixth. The little things add up and the more I can add to my toolbox, the better. The Rush gear is definitely in the toolbox.
Without giving away all the secrets, what is prep like at this point for you leading into the final weeks before Madison?
In the past, I trained really hard, but this year I am going all-out. I'm adding a lot of aerobic stuff. Being really aerobic helps me recover. I want to be faster at the events and recover faster in between them. My coach, Michelle, programs me a couple workouts every day, but I know my body so if I feel I can I'll add something else like a bike ride. Some days are like three or four days a week triple sessions. I'm going all-out this year and plan on being my best ever when I get to the Games. I'll be ready.
---
Roger Lockridge is from Lewisburg, West Virginia. His work has been featured on numerous platforms and magazines in the fitness industry over the last 10 years. You can find him on Twitter and Instagram.