Gear Geek: Nobull Trainers Review (2016)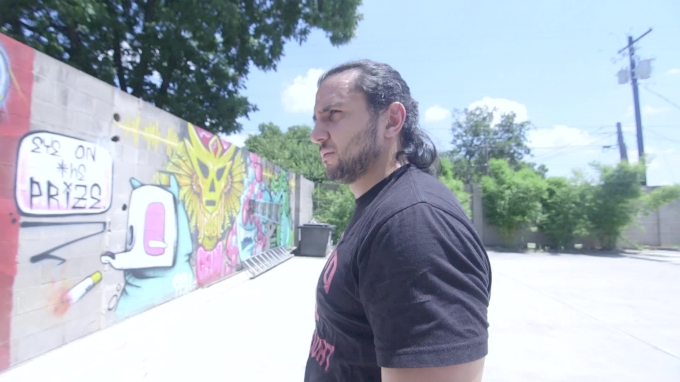 Create a free account to unlock this video!
Get Started
Already a subscriber? Log In
Look and features

The first thing you'll notice about the Nobull trainers is that they look very different from other functional training shoes. Instead of a mix of colors and materials, Nobulls are solid colors or printed patterns and I really love how they look from pretty much every angle.

Thanks to the unique look, these shoes will get you attention. Even my pair, a simple grey and white with bright laces, were constantly drawing "Those look cool!" and "What are those?" from people at the gym and office.

It's not just the look that makes the Nobulls different. The entire upper of the shoe is one seamless piece made of Superfabric™, a flexible, grippy, and tough material that feels like a mix between canvas and a basketball.

The texture on the shoe is really fascinating and unlike any other shoe I've ever owned and while I'm not sure I'd test Nobull's claim that even snakes can't get through the upper, I can definitely say they're tough. I took them out for a long hike that included rocks, mud, and even swimming with the shoes on and they took it all like a champ.

Generally speaking, they're light, have a great profile, and are tough enough for a variety of conditions.


Fit and feel

The shoes are sized a little small, so be sure to size up about half a size if you don't want your toes at the very end of the shoe.

Compared to other functional fitness shoes, the toebox is a little more snug, especially when compared to the Reebok Nanos. This isn't a big deal as there is still plenty of room for your feet and it also give the shoe a slimmer profile.

The sole is flexible but dense, so it moves well with your feet but also offers a decent platform for workouts with weightlifting or barbell movements.

Because the upper is all one piece, the sole is slightly turned up at the toes. This means when you're just standing around in the shoes, your toes won't be on the floor. This took me by surprise at first, but I got used to it after wearing them all the time.


Performance

These shoes are workhorses. They're built to be used in pretty much every type of workout and I put them through a lot. From weightlifting, to running, to rope climbs, even swimming: they stood up to a lot of abuse without showing much wear and tear.
In fact, the Superfabric's surprising texture actually helped with rope climbs as it felt like the tops of my shoes were helping grip the rope as well as the soles.

I did find that the soles got a little slippery on wet cement when I got caught in the rain in Seattle, but I didn't really have any traction issues elsewhere even while traversing wet rocks on a hike.

Overall, the Nobull Trainers are a fascinating shoe. They'll get you attention and, thanks to a unique construction, stand up to a lot of abuse. Sometimes it's easy to get caught up in what types of shoes the biggest manufacturers are offering, but don't sleep on the underdogs. They cost about the same as comparable Nikes and Reeboks but they'll set you apart from the crowd while also providing the functionality you're looking for.