Rio 2016 Women's 75 Recap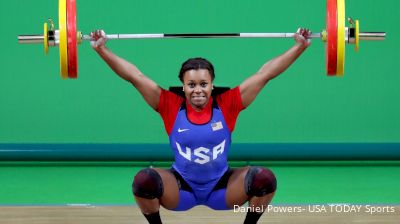 The favorite coming into the women's 75 division, Rim Jong Sim (PRK) didn't disappoint. In fact, she won quite decisively, locking up the gold medal with her first clean & jerk. Always full of heart, Rim Jong Sim took her second and third attempts and even tried to set a new Olympic record clean & jerk with a 162kg attempt. The existing 161kg Olympic record is probably not going to stick around very long anyway since the woman who set it has been retroactively sanctioned due to the retests from the London Olympics.

Lidia Valentin (ESP) who took fourth in London and is now the 2012 Olympic Champion due to retests from London, finished in third overall behind Belarus' Darya Naumava.

Also, Team USA's Jenny Arthur finished 6th overall, setting a new American Record snatch at 107kg in the meantime!


Jenny Arthur (USA) is 6th in the W75 by bodyweight beating the other lifter at 242 total by 0.01kg on bodyweight! pic.twitter.com/Di4JOjw54p

— Armen Hammer (@armenhoists) August 12, 2016
Women's 75 Results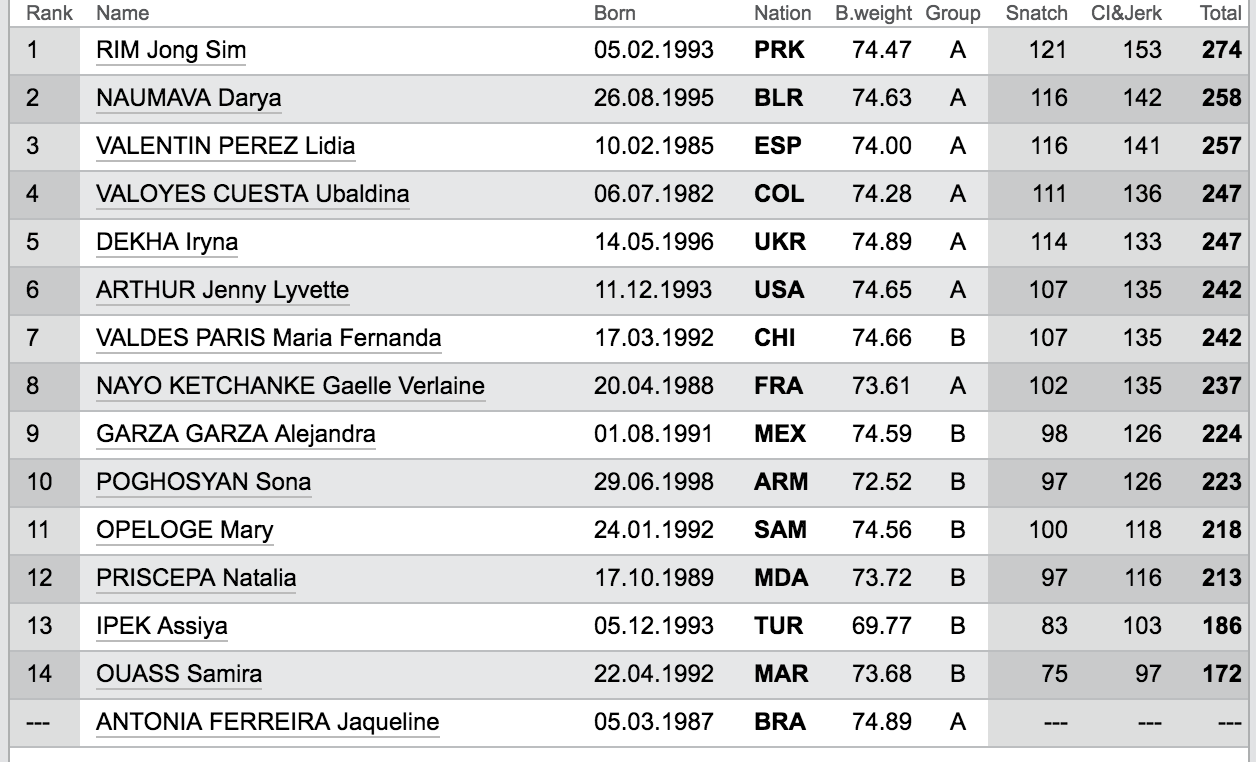 Full Rio Weightlifting Results