Rio 2016 Women's 75+ Recap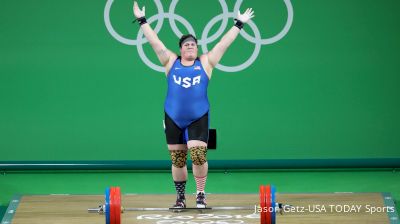 Sarah Robles is the first US weightlifter to podium at the Olympics since the year 2000! Robles took bronze with a masterful and consistent 6/6 performance, setting three personal records and finishing 126/160/286.





Gold went to China's Meng Suping, a late addition to the start list after Tatiana Kashirina was removed from competition. Meng seemed to struggle a bit with her snatch, but was still able to put together a very impressive 177kg clean & jerk to take Gold from North Korea's Kim Kuk Hyang. Kim was also very consistent with several PRs and finishing 6/6, but even a deconditioned Meng is just too strong in the clean & jerk to top.


Women's 75+ Final Standings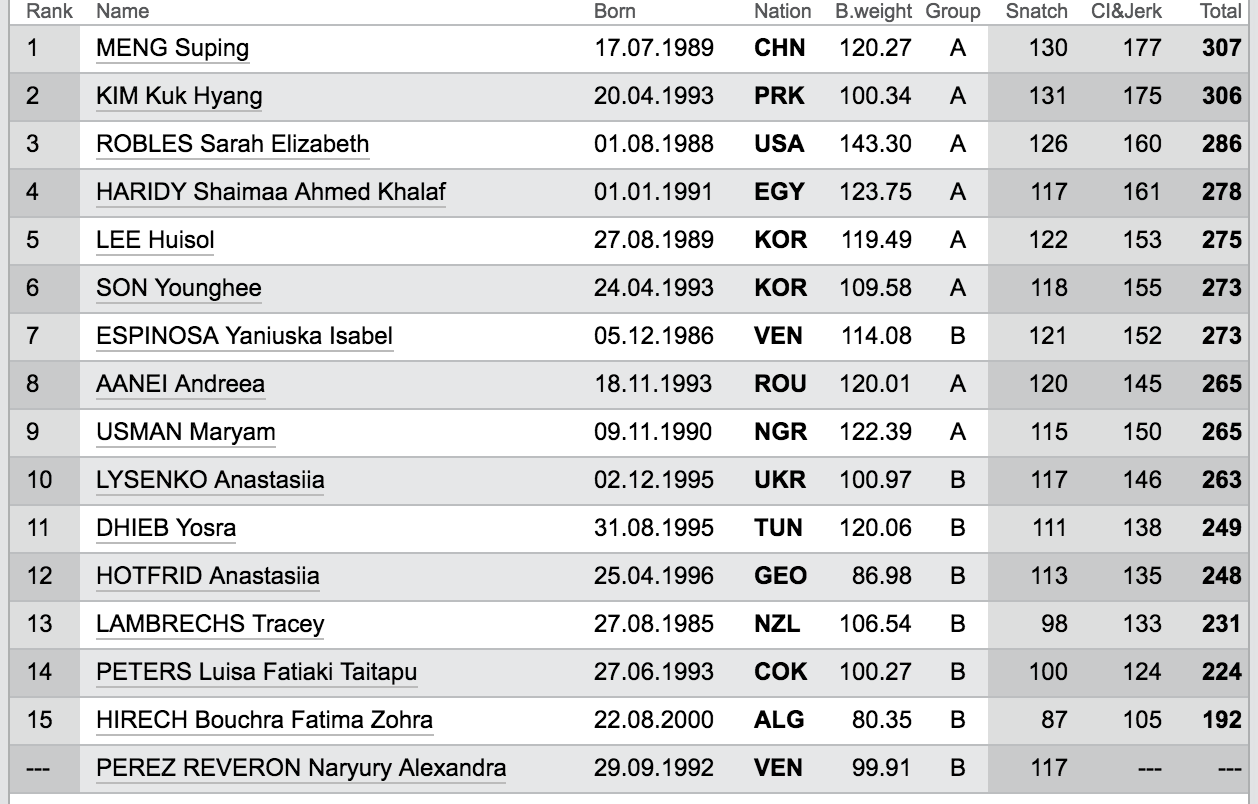 Medal Count So Far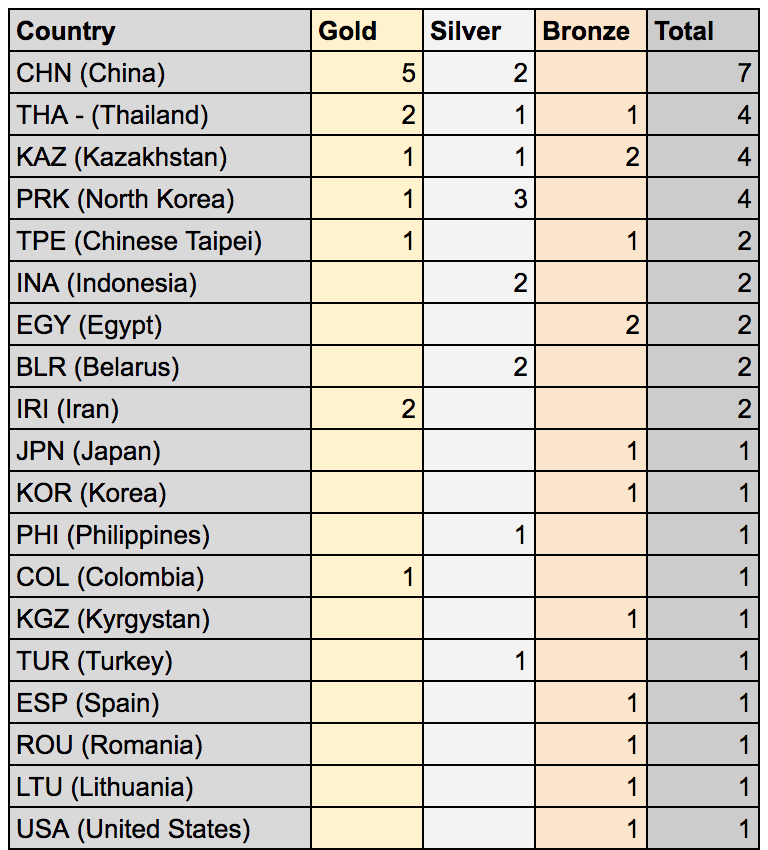 Full Rio Weightlifting Results