Wes Kitts Snatches Unofficial American Record 174kg In Training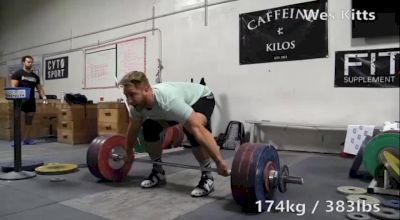 Cal Strength's Wes Kitts is one of the best lifters in the US and is prepping aggressively for the 2016 American Open Championships in a couple weeks.

Kitts recently hit an unofficial American Record snatch with a 174kg/383lb lift and followed it up with a 210kg/463lb clean & jerk in training. With just a couple weeks left until the meet, Kitts is looking strong and ready to try for a new American Record and gold.