Nike Metcon 3 Review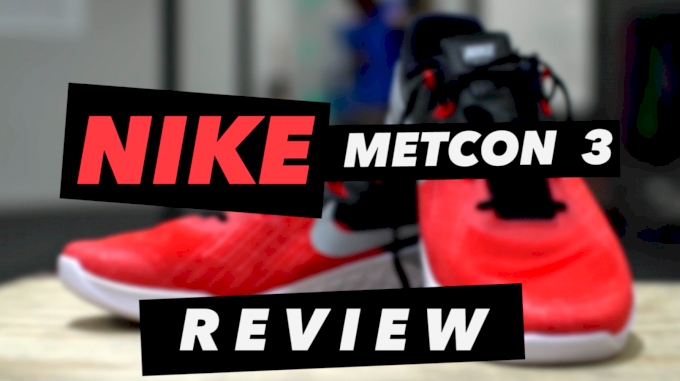 Look and features

The Nike Metcon 3 carries on the look and feel of the original Metcons with some evolutionary changes to improve what was already a great training shoe.

It's clear to see that Nike is happy with the design language involved in the original Metcons and have been simply making small adjustments with each new generation.


Fit and feel

If you have a pair of the Metcon 2s, then you're already familiar with the Metcon 3s. In terms of fit and feel, not much has changed. The sole is still stiff and dense and the upper is still light and breathable.

Compared to the Reebok Nanos, the Metcons are a bit more narrow through the toe box. That said, the Nanos have much more robust built in support across the metatarsals and phalanges, but in my experience the difference was preferential.


Performance

Like the Metcon 2s, the 3s are comfortable and very well suited for pretty much anything you'll be doing in the gym from lifting to jumping to mixed modal interval work. The only thing you wouldn't want to do in them is run distances longer than an 800 as they're not really designed to be comfortable or supportive at those distances.

With all of that in mind, the big question is whether the Nike Metcon 3 is worth it when you can buy the Metcon 2 on sale. Honestly, the Metcon 3s are fantastic shoes and if you're looking for the newest, hottest thing these are a great shoe to choose.

While the Metcon 3s are definitely an improvement from the Metcon 2s, that improvement isn't as dramatic as the jump from Metcon 1 to 2 so if you're looking to replace a pair of kicks and are on a smaller budget and want the swoop, you won't lose out on much by picking up the Metcon 2s.

If you like that, you'll love this:


Nike Metcon DSX Flyknit Review
How To Fix Your Squeaky Nikes