NOBULL Lifters Review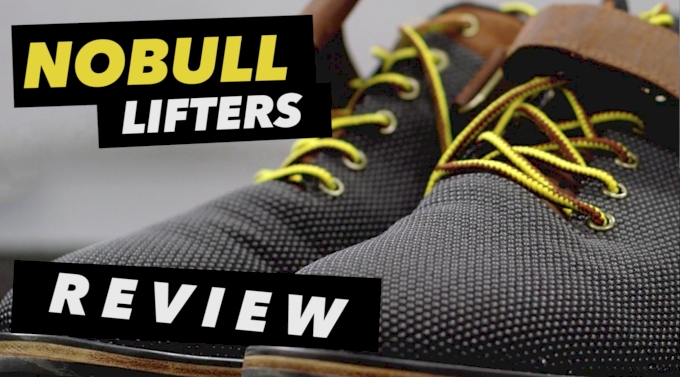 Create a free account to unlock this video!
Get Started
Already a subscriber? Log In
Looks and Features

Let's start with the most obvious point here: these shoes are sexy as hell. But the real question here is "do these shoes live up the $300 price tag?"


Fit and Feel

These shoes are sized similar to other NOBULL shoes, so I'd suggest ordering a half size up.

These lifters are very comfortable for weightlifting shoes, and the upper is made of the same SuperFabric as the NOBULL Trainers so you know it's light, durable, and flexible.

The heel is slightly lower than the Reebok Legacy Lifters or the Nike Romaleos 3 but that difference is very small (18.5mm drop vs a 20mm drop in the Nike vs 22mm in the Reeboks).


Performance

So does that $300 price tag transfer to the platform? Simply put, not really. They're passable weightlifting shoes and for their target demographic (CrossFitters and hobbyists who want to look cool in the gym), they'll definitely suffice.

In terms of a shoe designed for the sport of weightlifting, it needs a few improvements before it can truly compete against other, cheaper options.

Specifically, the strap needs to move and probably get a little wider in order to really provide the support across the midfoot and arch. Right now, the strap is across the front of the ankle, which doesn't help the way you'd want it to.

Secondly, the shoe needs more lateral support. The SuperFabric upper is comfortable but doesn't really prevent your foot from sliding around side-to-side.


Conclusion

Overall, the NOBULL Lifters are beautiful, hand-crafted statement pieces and the price tag reflects that.

At $300, they're significantly more expensive than other weightlifting shoes. While that cost doesn't add any value to the performance of the shoes, they really do look great and will attract a ton of attention on the platform and at the gym and let's be honest: if you're actually thinking of buying these, that's likely totally fine with you.