Yadier Quesada's Lifts From The Arnold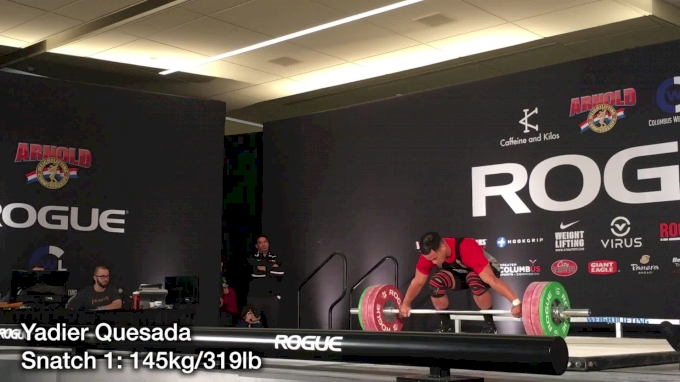 Create a free account to unlock this video!
Get Started
Already a subscriber? Log In
Yadier Quesada of 210 Weightlifting won the overall prize at the 2017 Arnold Weightlifting Championships with an incredible 152kg snatch and 193kg clean & jerk, finishing off with a 423.276 Sinclair! Here are all six of his attempts from the meet.