Harrison Maurus 186kg Clean & Jerk at 2017 Pan Ams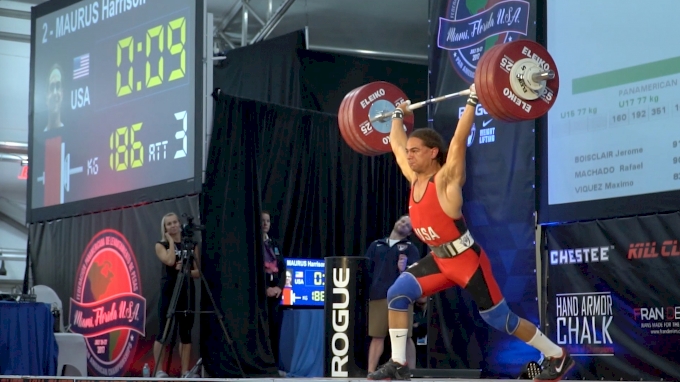 Harrison Maurus (77, USA) did phenomenally well at his very FIRST Senior meet! Maurus hit a 142kg/312lb snatch and 186kg/409lb clean and jerk for a 328kg total. He took home his first Senior medal, winning bronze in the clean and jerk.


At such a young age, the anticipation is high to see what Maurus is capable of in his future endeavors in weightlifting.