2016 Arnold Strongman Classic
Streaming Guide: The Can't Miss Events From The 2016 Arnold
Streaming Guide: The Can't Miss Events From The 2016 Arnold
FloElite is very excited to be broadcasting this year's Strongman Classic, Amateur Strongman and Weightlifting portions of the Arnold Sports Festival. Below
Feb 26, 2016
by Nickolas Velliquette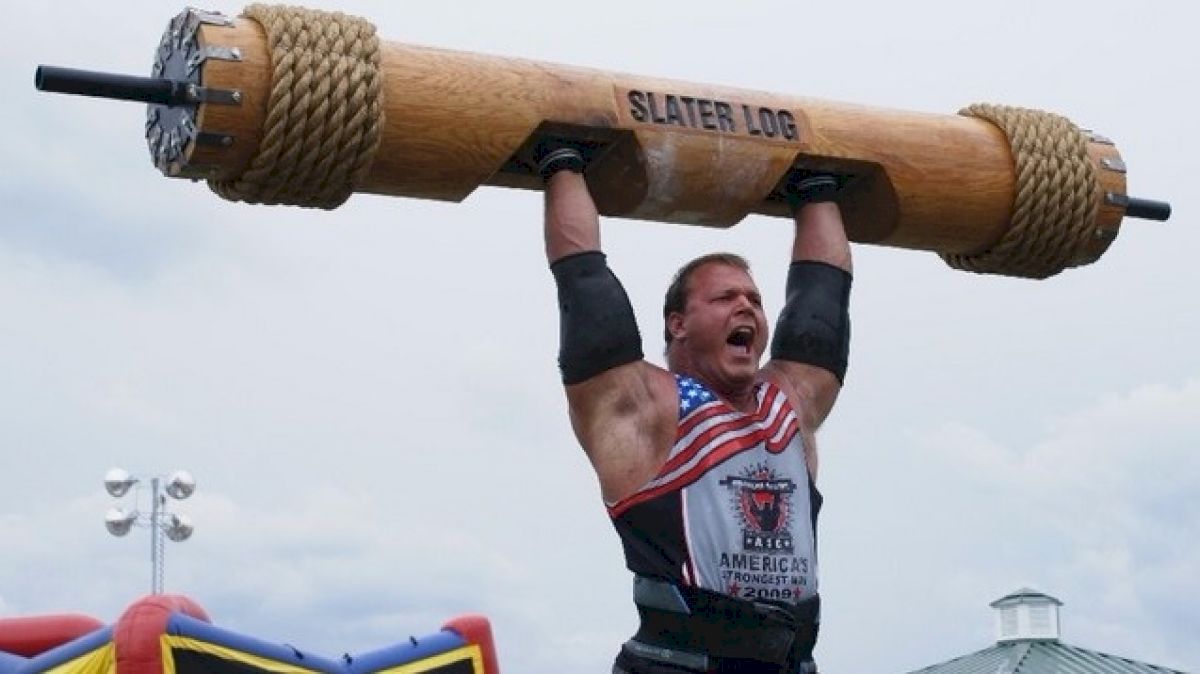 FloElite is very excited to be broadcasting this year's Strongman Classic, Amateur Strongman and Weightlifting portions of the Arnold Sports Festival. Below is a chronological listing of the CAN'T MISS events you absolutely have to watch.
All times are Eastern
. Click on the links below to directly access any of the event streams.
STRONGMAN CLASSIC | AMATEUR STRONGMAN | WEIGHTLIFTING
TOP ATHLETES TO WATCH
STRONGMAN CLASSIC (COMPETING IN ALL SESSIONS) : Hafthor Bjhornosson (Iceland), Eddie Hall (UK), Mateus Kielszkowski (Poland), Vytautas Lalas (Lithuania), Aleksandr Lysenko (Russia), Jerry Pritchett (USA), Dimitar Savatinov (Bulgaria), Zydrunas Savickas (Lithuania), Brian Shaw (USA), Mikhail Shivlyakov (Russia)
AMATEUR STRONGMAN (COMPETING IN ALL SESSIONS): Alana Casey (Middleweight F, USA), David Daly (Heavyweight M, USA), Patrick Castelli (Lightweight M, USA), Donna Moore (Heavyweight F, UK), Mateusz Ostaszewski (Heavyweight M, Poland)
WEIGHTLIFTING : Cara Heads Slaughter competes in the Friday 4pm Session at Platform A | Jenny Arthur competes in the Saturday 2pm Session at Platform A | D'Angelo Osorio (M105), Norik Vardanian (M94), David Garcia (M105), Ethan Harak (M105) all competing in the Saturday 4pm Session at Platform A
(A) - Platform A | (B) - Platform B
FRIDAY MARCH 4, 2016
9:00AM
AMATEUR STRONGMAN: Log Press For Reps
(WATCH LIVE)

10:00AM
WEIGHTLIFTING: Masters 35+ Male (A)
(WATCH LIVE)


10:30AM
AMATEUR STRONGMAN: Frame Carry
(WATCH LIVE)


11:00AM
WEIGHTLIFTING: Masters 35+ Female (B)
(WATCH LIVE)


12:00PM
AMATEUR STRONGMAN: Carry Medley
(WATCH LIVE)


1:00PM
WEIGHTLIFTING: Masters 35+ Male (B)
(WATCH LIVE)


1:30 PM
AMATEUR STRONGMAN: Axle Deadlift 4" Deficit
(WATCH LIVE)


2:00PM
WEIGHTLIFTING: Masters 35+ Male (A)
(WATCH LIVE)


3:00PM
WEIGHTLIFTING: Open All Ages Female (B)
(WATCH LIVE)


3:30PM
STRONGMAN CLASSIC: Long Bar Deadlift
(WATCH LIVE)


4:00PM
WEIGHTLIFTING: Masters 35+ Female (A)
(WATCH LIVE)


6:00PM
WEIGHTLIFTING: Open All Ages Male (A)
(WATCH LIVE)


7:00PM
WEIGHTLIFTING: Open All Ages Female (B)
(WATCH LIVE)


SATURDAY MARCH 5, 2016
9:00AM
WEIGHTLIFTING: Open All Ages Male (B)
(WATCH LIVE)

10:00AM
WEIGHTLIFTING: Open All Ages Male (A)
(WATCH LIVE)


11:00AM
WEIGHTLIFTING: Open All Ages Female (B)
(WATCH LIVE)


12:00PM
WEIGHTLIFTING: Open All Ages Female (A)
(WATCH LIVE)


1:00PM
WEIGHTLIFTING: Open All Ages Male (B)
(WATCH LIVE)


1:45PM
STRONGMAN CLASSIC: The Austrian Oak
(WATCH LIVE)

2:30PM
STRONGMAN CLASSIC: The Cyr Dumbbell
(WATCH LIVE)


3:45PM
STRONGMAN CLASSIC: Record Breaker #1
(WATCH LIVE)


4:00PM
STRONGMAN CLASSIC: Record Breaker #2
(WATCH LIVE)


4:00PM
WEIGHTLIFTING: Open All Ages Male (A)
(WATCH LIVE)


4:00PM
WEIGHTLIFTING: Masters 35+ Female (A)
(WATCH LIVE)


4:15PM
STRONGMAN CLASSIC: The Bale Tote
(WATCH LIVE)


5:00PM
WEIGHTLIFTING: Open All Ages Male (B)
(WATCH LIVE)


5:15PM
STRONGMAN CLASSIC: Tire Flip Exhibition
(WATCH LIVE)


6:00PM
WEIGHTLIFTING: Open All Ages Male (A)
(WATCH LIVE)


7:00PM
WEIGHTLIFTING: Open All Ages Male (B)
(WATCH LIVE)


9:00PM
STRONGMAN CLASSIC: The Timber Carry
(WATCH LIVE)


SUNDAY MARCH 6, 2016
10:00AM
WEIGHTLIFTING: Youth (17 & Under)
(WATCH LIVE)

12:30PM
WEIGHTLIFTING: Youth (17 & Under)
(WATCH LIVE)


1:30PM
AMATEUR STRONGMAN: Stone of Steel
(WATCH LIVE)


3:00PM
AMATEUR STRONGMAN: Mystery Event
(WATCH LIVE)