2016 Reebok CrossFit Games
Katrin Davidsdottir Is The Fittest Woman On Earth (Again!)
Katrin Davidsdottir Is The Fittest Woman On Earth (Again!)
"From the start of the weekend I took it one event at a time....I enjoy the whole journey. This has been incredible. I can't put it into words." - Katrin Da
Jul 25, 2016
by Paige Bayer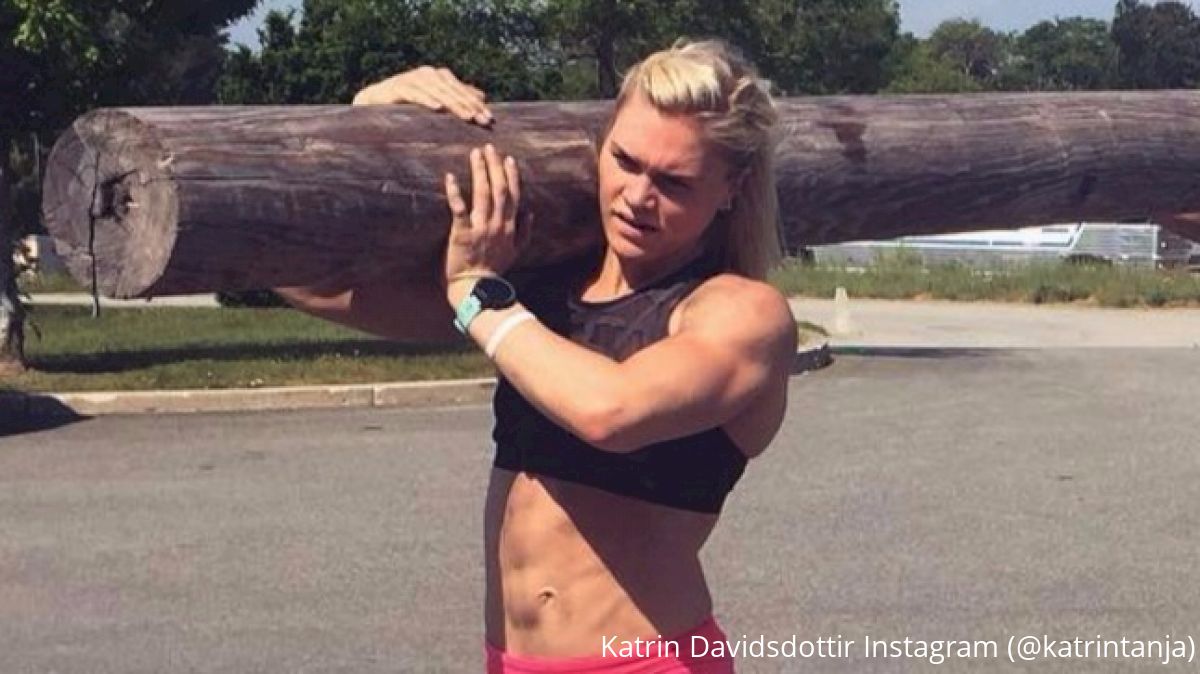 "From the start of the weekend I took it one event at a time....I enjoy the whole journey. This has been incredible. I can't put it into words." - Katrin Davidsdottir (Fittest Woman on Earth, 2016)
Rookie Alexis Johnson set the time to beat in the first heat with a time of 7:31. Johnson opened up a sizable lead after the first set of pegboard ascents and held on to it through her landing on the finish mat. She took the event win and finished the weekend in 31st place overall.
In the second heat, we expected a strong performance from Margaux Alvarez. She was one of the few who finished the event last year, however this year went differently. She got multiple pegs stuck on the board and didn't end up finishing the event in the time cap. She finished tied for 28th overall in the event and 22nd at the end of the weekend. Also in the second heat, Camille Leblanc-Bazinet. Last year she struggled with the pegboard, but she managed to finish fourth in her heat and ninth overall in the event. The former Fittest Woman on Earth finished the 2016 Games in 21st place. Carleen Mathews took the win for the second heat, her time was good for a second place finish in the event overall and 23rd place on the leaderboard at the end of the weekend.
Another strong performance we expected was from Chyna Cho in the third heat. Last year she took fourth in the event, this year she tied for 28th. Michele Letendre was another who struggled with the pegboard last year, this year she finished in the time cap and took tenth in the event. Kristi Eramo held the lead and despite how late she was in the competition she still appeared far less fatigued and beat up than most. She won the heat, but could not take down Johnson's time from the first heat.
Going into the final heat, Sara Sigmundsdottir led at the beginning. Last year we saw Sigmundsdottir repeatedly make pegboard ascents, using up energy, while Katrin Davidsdottir took her time and eventually passed her up and took the title of Fittest Woman on Earth. This year we saw Sigmundsdottir take her time, but she did begin to struggle and ended up tied for 18th in the event. Kari Pearce finished first in the heat, but like Eramo, could not take down Johnson's time from the first heat. Toomey finished eighth in the event and Davidsdottir finished tied for 12th. The points weren't enough for Toomey to jump over Davidsdottir, and for the second consecutive year, Katrin Davidsdottir is named the Fittest Woman on Earth. This makes her the second woman to do so after Annie Thorisdottir in 2011 and 2012.
For the first time in CrossFit Games history, we see the exact same podium finishers in the exact same order as the year before. Davidsdottir in first, Toomey in second, and Sigmundsdottir in third.
Leaderboard (Women):
(984) Katrin Tanja Davidsdottir
(973) Tia-Clair Toomey
(919) Ragnheiður Sara Sigmundsdottir
(874) Samantha Briggs
(804) Kari Pearce
(796) Brooke Wells
(794) Kara Webb
(767) Kristi Eramo
(745) Alessandra Pichelli
(738) Anna Tunnicliffe
(707) Tennil Reed
(696) Kristin Holte
(682) Annie Thorisdottir
(659) Carol-Ann Reason-Thibault
(638) Tasia Percevecz
(613) Michele Letendre
(612) Chyna Cho
(574) Jamie Hagiya
(563) Thuridur Erla Helgadottir
(562) Emily Abbott
(561) Camille Leblanc-Bazinet
(542) Margaux Alvarez
(532) Carleen Mathews
(519) Christy Adkins
(495) Lauren Fisher
(486) Alea Helmick
(471) Candice Wagner
(454) Stacie Tovar
(433) Emily Bridgers
(416) Whitney Cappellucci
(413) Alexis Johnson
(377) Christina Seeley
(364) Meg Reardon
(363) Sheila Barden
(350) Rebecca Voigt
(288) Jennifer Smith
(237) Carly Fuhrer
(224) Justine Beath
(147) Madeline Sturt
(260) Alethea Boon
Photo Credit: Katrin Davidsdottir Instagram (@katrintanja)