Sarah Robles: Lessons Learned After Olympic Bronze
Sarah Robles: Lessons Learned After Olympic Bronze
At the 2016 Rio Olympic Games, Sarah Robles became the first American weightlifter to win an Olympic medal since 2000. But her achievement was accompanied b
Sep 14, 2016
by Matthew Bergeron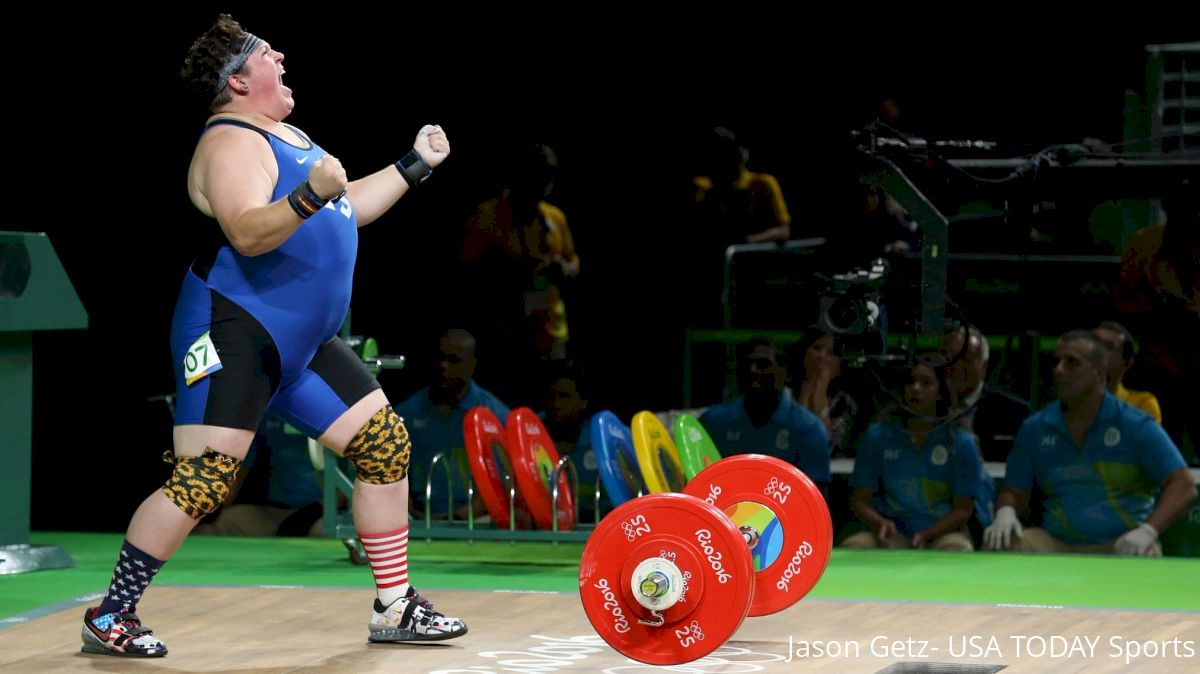 At the 2016 Rio Olympic Games,
Sarah Robles became the first American weightlifter to win an Olympic medal since 2000
. But her achievement was accompanied by its own drama, as many Olympic stories are.
Robles was sanctioned by WADA following the 2013 Pan-American Championships when androgenic and anabolic agents were found in her system. Robles claimed they were prescribed by her doctor for medical reasons, but that didn't stop the two-year sanction from being enforced, starting on August 8, 2013.

Source: IWF.net
Robles served her time, and regained her eligibility two years after the date of her suspension. Eager to get back to competition, she began to prepare for the University National Championships and World Team Trials. Those two competitions, held September 24-27, would determine the 2015 world team.
At the 2015 Summer Sweat Open University Qualifier,
she hit the minimum total to be considered for an international team
, and would have been invited to compete in the World Team Trials if that meet was an official qualifier for the World Team Trials. The final World Team Trials qualifier meet was Nationals in 2015, which Robles was ineligible to compete in.
Instead, she competed in the University Nationals sessions, where she broke the clean-and-jerk and total university records. Her massive 276 total would have skyrocketed through the Trial session rankings.
That's when USAW realized a key detail: Without Robles, the most the U.S. could have hoped for was two qualifiers in the 2016 Rio Games. In an unorthodox move, they added her to the Team USA roster. It greatly increased the U.S.'s chances of getting three spots at the Rio Olympics, and possibly four if drug testing went favorably for the U.S. and disqualified some competitors.
It's more than possible that Robles wasn't invited to the Trials session because of her recent sanction, which ended less than two months prior to the event -- USAW is highly opposed to performance-enhancing drugs. But Robles served her time, and has continued to pass test after test.
In addition to the silver (or, more accurately, bronze) lining to this story, there are several key takeaways from Robles' selection to the Olympic team and performance in Rio:
1.
Athletes make mistakes.
Whether or not Robles' sanction was the result of deliberate or accidental action, we cannot hold her past against her now. She's served her punishment, and she passed her tests post-sanction. Unless she fails another test, she's innocent until proven guilty, and we should treat her accordingly.
2.
Perseverance goes a long way.
Robles took a huge risk by returning to USAW, as did her coach Tim Swords. She was radioactive, and Swords took possibly an even bigger risk by taking her in and putting his career on the line to train her to an Olympic medal.
3.
USAW needs transparency.
USAW has been majorly overhauled since the Robles controversy -- those responsible have been replaced by strong, capable leaders: Phil Andrews, Olympian Carissa Gump, and living legend Pyrros Dimas. USAW's improvement on the international stage depends on those in charge to communicate effectively and regulate transparently. Even though Robles was -- by numbers and results -- the right choice, the way she was chosen was not. It set a dangerous precedent for our sport, but the future ahead seems bright.
By Matt Bergeron