CrossFit Stars Break 44 Guinness World Records In 24 Hours
CrossFit Stars Break 44 Guinness World Records In 24 Hours
An elite task force of CrossFit stars had the Guinness World Book of Records editors scrambling this past week after they rewrote 44 world-bests in feats of strength and fitness on February 1. The team included 2014 CrossFit Games champion Camille Leblanc
Feb 9, 2017
by Jennifer Zahn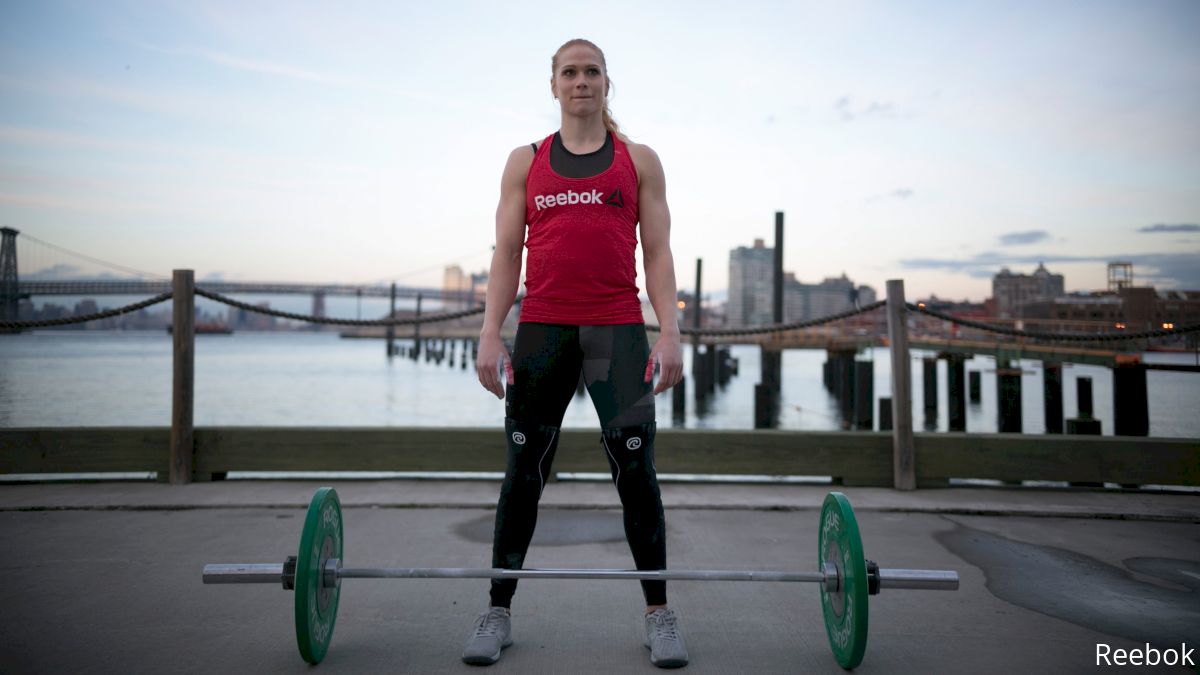 44
world records.
33
athletes.
24
hours.
An elite task force of CrossFit stars had the Guinness World Book of Records editors scrambling this past week after they rewrote 44 world-bests in feats of strength and fitness on February 1. To celebrate the launch of the Nano 7, Reebok assembled the loaded team to take down as many Guinness World Records as possible while wearing the new shoe, and they did not disappoint.
Reebok's team included 2014 CrossFit Games champion Camille Leblanc-Bazinet, two-time CrossFit Games champion Annie Thorisdottir and several other CrossFit Games competitors such as Dan Bailey, Scott Panchik, Rob Forte, Kara Webb, and Paul Tremblay. Other special celebrities, including "New Girl" actor Max Greenfield and 10-year-old CrossFit talent Milla Star, also participated in the challenges.
Broken down into groups in four major metropolitan areas, the athletes competed in Los Angeles, New York City, London and Sydney.
2017 Wodapalooza champion Leblanc-Bazinet
took down four records in Los Angeles, where the most records were broken--a whopping total of 18. Although it's hard to say which one is the most impressive, her records in the pegboard climb and toe-to-bar touches definitely stand out. She surpassed the fastest pegboard climb by almost 30 seconds to reach the top in 15.97 seconds, and fired off the most toe-to-bar touches in one minute for a total of 41 (the former record was 30).
Ricky Garard and Sammy Wood reset the records for most squats in a minute in Sydney by knocking out 70 and 64 each, respectively. Ricky's brother, Ben Garard, also notched the world record for most pistol squats in one minute (49). On the women's side, Kara Webb took that record down with 42.
In New York, Thorisdottir decimated the most weight lifted in a minute in a clean-and-jerk by more than 600kg (1,322lbs) for a total of 809.66kg (1,785lbs). She also eclipsed the same record for barbell snatches by a similar margin, 518kg (1,139lbs), to top out at 1,038kg (2,290lbs) lifted in a minute. You can watch her break that record in the video below:
Here's the full rundown of all 44 of the Guinness World Records that were set on February 1: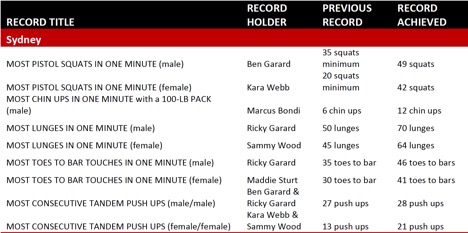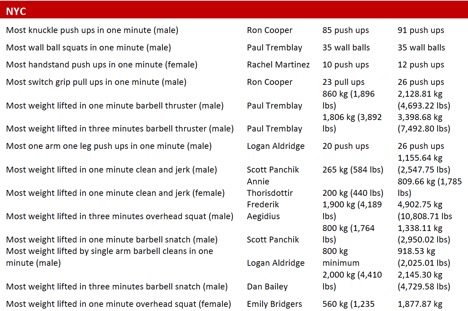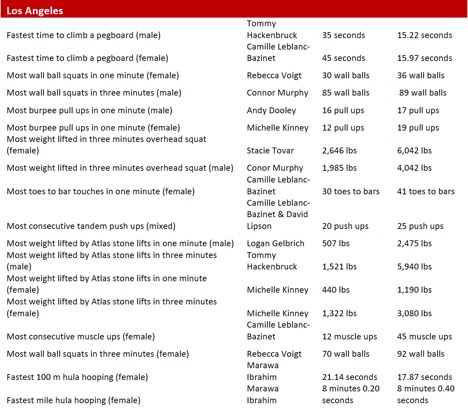 We unboxed our own pair of
Reebok Nano 7
s the same day they were used to break the Guinness World Records:
No other shoe has been worn for as many world records, which has to be some kind of world record in and of itself--right? #meta