2017 Reebok CrossFit Games Open
Trevor Bachmeyer Disqualified From Games Due To Cheating During The Open
Trevor Bachmeyer Disqualified From Games Due To Cheating During The Open
Trevor Bachmeyer disqualified from The 2017 CrossFit Games for submitting an edited video for 17.5.
Apr 12, 2017
by Armen Hammer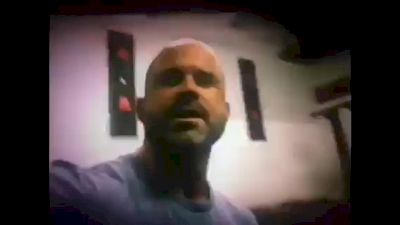 Edit: We've gotten our hands on the full video. Check it out above.
Trevor Bachmeyer, who finished the Open in first place worldwide in the Masters Men 40-44 and second in NorCal as an individual, has been disqualified from the 2017 CrossFit Games season and banned from competing in any CrossFit sanctioned event until April 11, 2021.
According to The CrossFit Games
, Bachmeyer's 17.3 submission was flagged. As a result, Bachmeyer's 17.5 video was requested, and that's where things got weird. During the review of Bachmeyer's 17.5, CrossFit's judges and video department determined that Bachmeyer had only done one round of 17.5 then looped the video to make it look like he did 10 rounds.
This is the first time an edited video submission has resulted in a disqualification for an athlete. In 2013, Josh Golden and Danielle Sidell's 13.2 score was invalidated after bad reps on his video submission, but other than those adjustments, we haven't seen any major shake ups due to video issues.