Create a free account to unlock this article!
Get Started
Already a subscriber? Log In
During week 1 of the 2017 CrossFit Games Regionals we saw
a concerning amount of pec injuries during the ring dips of Event 2
, and now we know that isn't just an isolated incident.
Weekend 2 of the 2017 Regionals includes competitions in the Pacific, California, and Central Regionals and by the end of the first day of competition, we've heard of at least three more pec injuries, with two other possible injuries.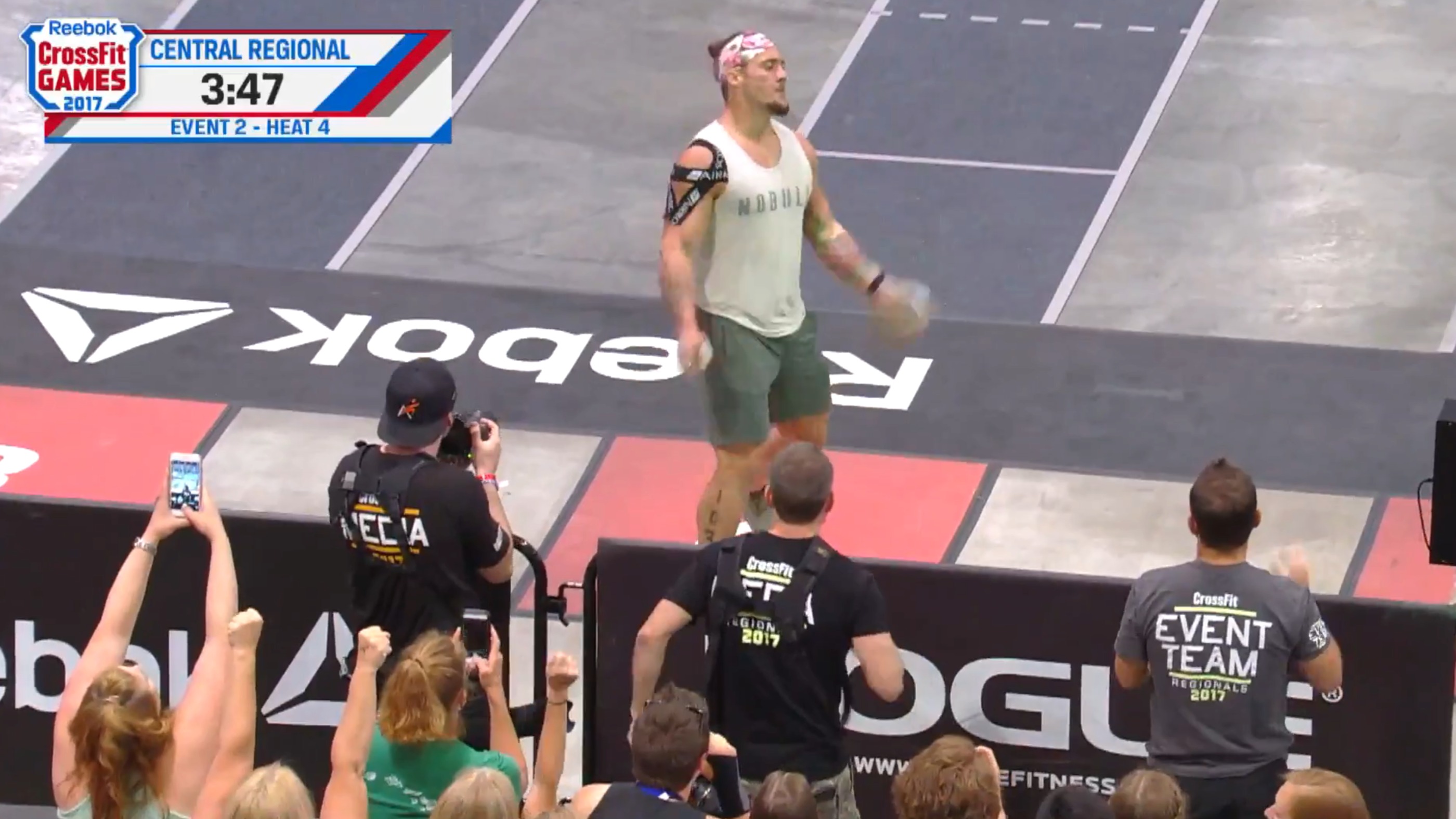 CrossFit Games veterans Khan Porter, Sam Dancer, and Ben Stoneberg have all posted on social media about their injuries. Sam Dancer hurt his in training a couple weeks ago which lead him to wearing kinesio tape support and slowing down during Event 2, Ben Stoneberg hurt his in training earlier this week, and Khan Porter hurt his pec while warming up for Event 2 at Regionals.
[instagram url="https://www.instagram.com/p/BUjQ5eYBmCc/" hide_caption="0"]
On top of those confirmed injuries, Henry Lopez, who was in seventh after Event 1 in California, seemed to suffer a pec injury in his set of 9 ring dips and Central's Nick Urankar got to the rings first in his heat but did just one ring dip before jumping off the rings and walking away.
While Dancer, Porter, and Lopez are all still competing at the time this was published, Urankar has withdrawn from competition in the Central Regional.
Update: We now have news that Nick Urankar tore his pec in training last week and that two other athletes, Nolan Gouveia in California and Adam Mansy in Pacific, suffered pec injuries during Event 2.
[instagram url="https://www.instagram.com/p/BUmQcy6Bref/" hide_caption="0"]
It's still unclear exactly what is causing this rash of pec injuries. One theory is that athletes are competing at a higher intensity than their training and therefore putting their bodies in compromised positions during Regionals. Another idea is that the deep range of motion combined with some male athlete's quick and intense contractions produces too much force in a short period of vulnerability.
Hopefully the injured athletes recover quickly and those that are continuing to compete can do so while staying healthy and competitive.