Why Do CrossFitters Do Murph On Memorial Day?
Why Do CrossFitters Do Murph On Memorial Day?
Who is Michael Murphy and why do CrossFitters do the Murph workout on Memorial Day?
May 29, 2017
by Armen Hammer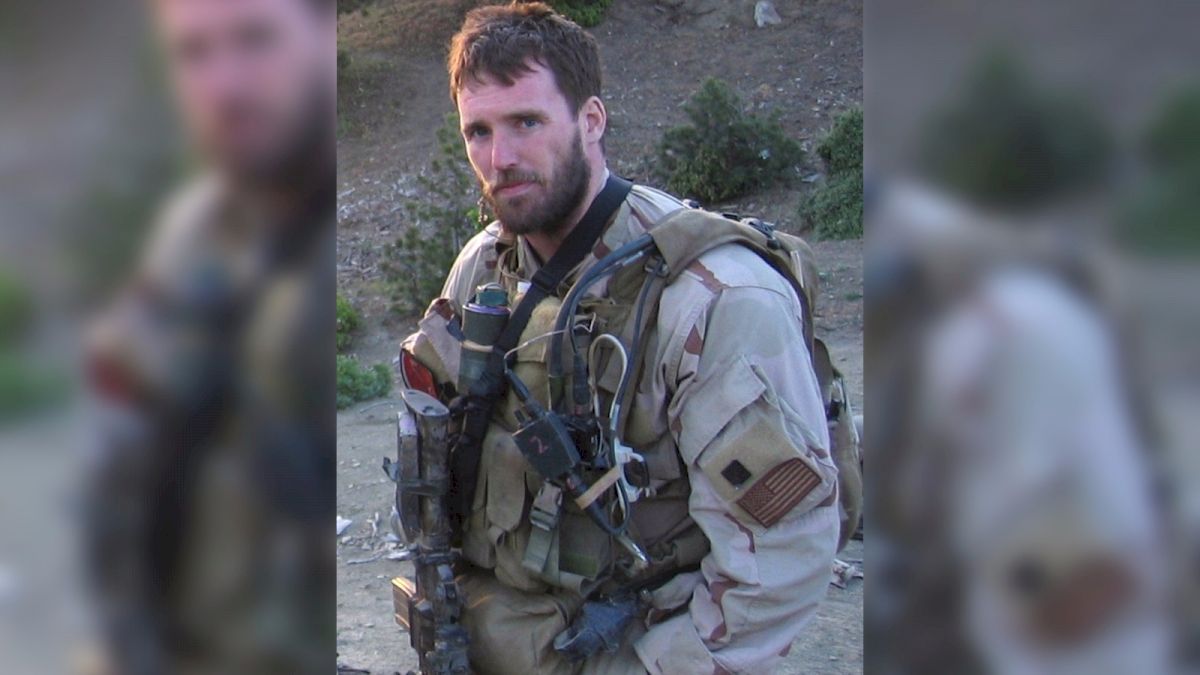 Memorial Day is an American Holiday which honors the men and women who have died while serving in the US Armed Forces. It's usually associated with BBQs, pools, a day off of work, and sales, but Memorial Day is a somber reminder of the sacrifices inherent in protecting and providing the freedoms we celebrate here in the United States.
For CrossFitters, Memorial Day is generally marked with the Hero workout Murph. Murph, named after Lieutenant Michael P. Murphy, is viewed as a rite of passage in CrossFit, but sometimes the man behind the workout and the reason we do that workout are lost.
Who was Michael Murphy?
Michael Murphy was a Navy SEAL who was posthumously awarded the Medal of Honor after being killed in action in Afghanistan. While conducting operations in the mountains of Afghanistan, his team was discovered by enemy forces and ended up outnumbered in a firefight in the extreme and mountainous terrain. As he and his teammates all suffered major injuries, including mortal wounds for most of the team, Lieutenant Murphy fought his way out of cover and into open ground to transmit his team's location and call for support. Lieutenant Murphy purposefully left cover and relative safety for open ground to call for help and in the process was mortally wounded but continued to engage the enemy until he was finally killed.
Of Lieutenant Murphy's team, there was only one survivor, Marcus Luttrell. Luttrell's story, and the story of that operation, is told in the book Lone Survivor and the movie with the same name.
What is Murph?
Murph is a CrossFit Hero workout which Murphy himself would regularly do. Murphy called it Body Armor and it was the same workout we know and love today:
1 mile run
100 pull ups
200 push ups
300 squats
1 mile run
Murph would complete this while wearing his body armor. The CrossFit version of this suggests wearing a 20lb weight vest and allows the middle portion to be
partitioned as needed
.
What's the point of doing Murph on Memorial Day?
Unlike other CrossFit workouts, completing Murph isn't about crushing your time or competing or even finishing the workout as written. Murph exists as a reminder of the actions and sacrifices of men and women like Lieutenant Michael P. Murphy. Murph is an opportunity for those of us who are still around to celebrate Memorial Day to experience a whole bunch of discomfort and intensity as a tribute to men and women like Lieutenant Murphy.
This doesn't mean you can't enjoy your day off, have a BBQ, or buy a deeply discounted laundry machine. Just don't forget that Murph isn't only a workout and always remember the men and women whose sacrifices have afforded us the opportunity and freedom we enjoy every day.