Hafthor Bjornsson Squats 925lb!
Hafthor Bjornsson Squats 925lb!
Hafthor "The Mountain" Bjornsson beautifully squats 420kg/925lb!
Oct 18, 2017
by Armen Hammer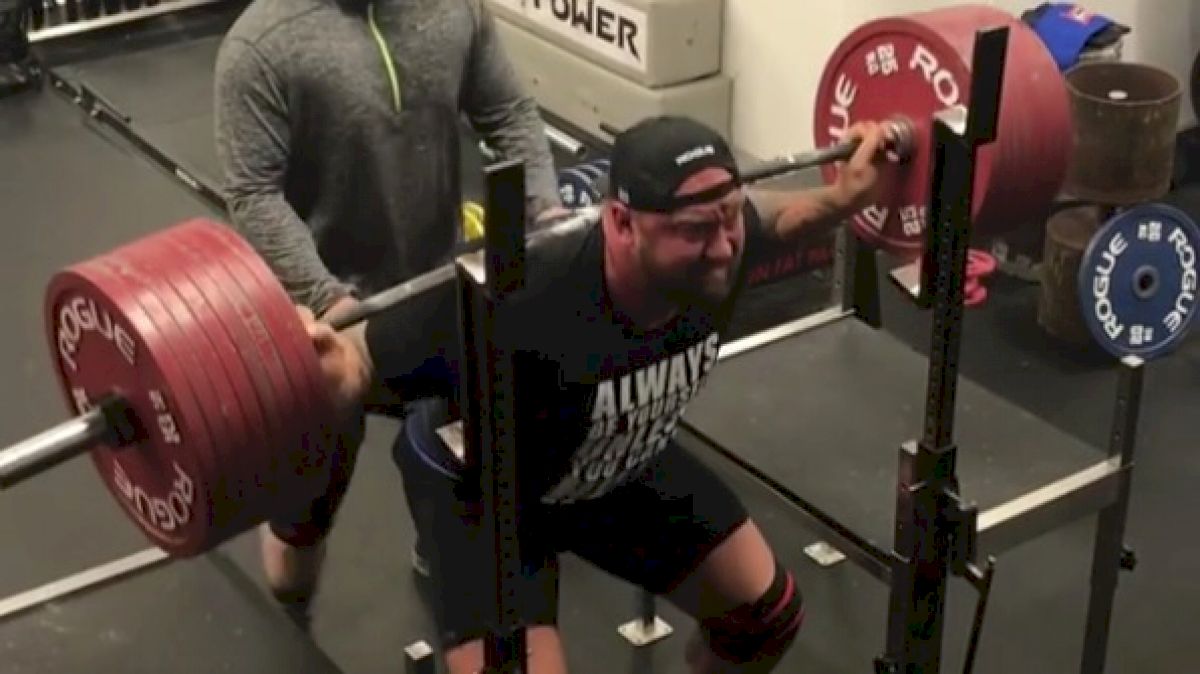 The Mountain continues to grow stronger. On his path to a 455kg/1003lb squat, Europe's Strongest Man and World's Strongest Man runner-up
Hafthor Bjornsson has squatted 400kg/881lb for a double
and
deadlifted 400kg/881lb with no straps
.
Today, he squatted a PR 420kg/925lb and it looked incredible:
[instagram url="https://www.instagram.com/p/BaWzFD6Hev6/?taken-by=thorbjornsson" hide_caption="0"]
His speed and control are fantastic, and while the angle is tough to judge depth it definitely looked like a good rep. As his shirt says: "Always be yourself, unless you can be huge." Thor lives that motto!
The Mountain has his sites set on the World's Strongest Man title as well as Eddie Hall's 500kg deadlift record. Do you think he'll be able to finally put it all together?