Hafthor Bjornsson Destroys A 440kg/970lb Squat
Hafthor Bjornsson Destroys A 440kg/970lb Squat
Hafthor "The Mountain" Bjornsson just hit the heaviest squat in Icelandic history: 440kg/970lb.
Nov 7, 2017
by Armen Hammer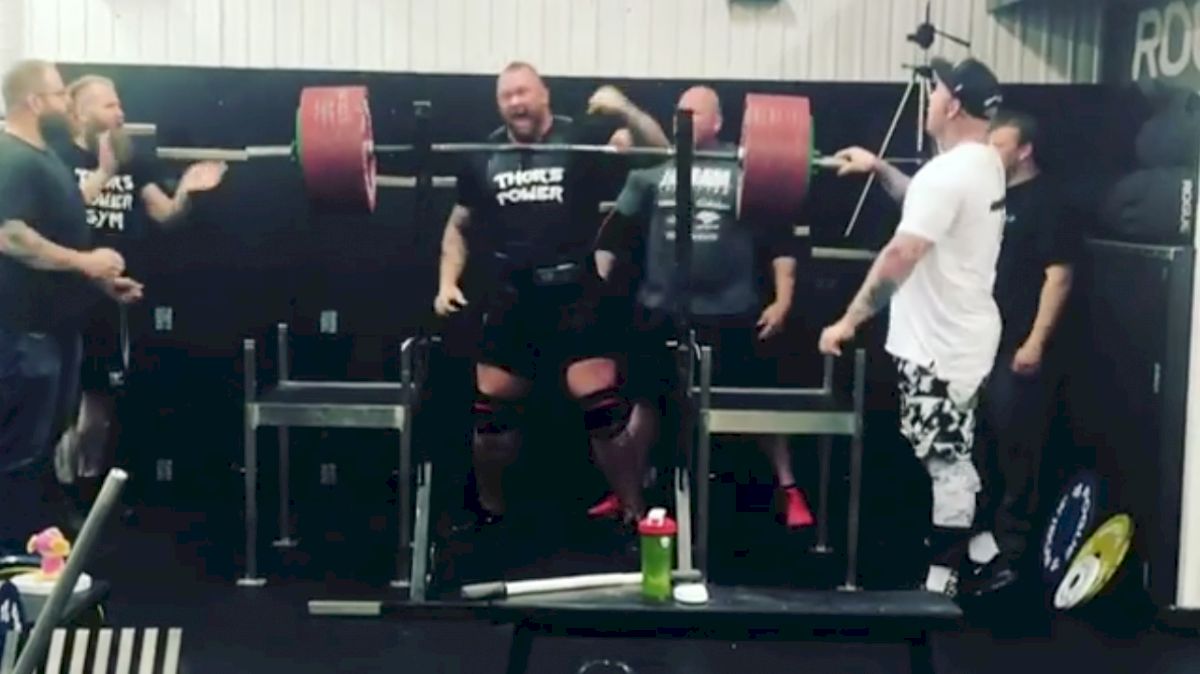 Hafthor Bjornsson has made it clear he's looking to get stronger, take Eddie Hall's 500kg deadlift record, and win the World's Strongest Man. In the meantime, he's looking to squat over 1,000lb — and he's just gotten one step closer.
Bjornsson just posted a video of his recent squat max out with a beautifully smooth 440kg/970lb lift.
We've seen Thor squat 400kg/881lb for a double as well as 420kg/925lb for a single, and now we've seen him put up an insane 440kg/970lb squat, which is the heaviest squat in Icelandic history.
Thor's strength gains are very exciting for the sport of strongman and he's on track to be in the best shape of his life leading into the 2018 season.