2017 IWF World Championships
Team USA Is Ready To Earn Medals At 2017 IWF World Championships
Team USA Is Ready To Earn Medals At 2017 IWF World Championships
This is the best US weightlifting team in a long time and they're ready to earn some hardware in the biggest competition of the year.
Nov 29, 2017
by Armen Hammer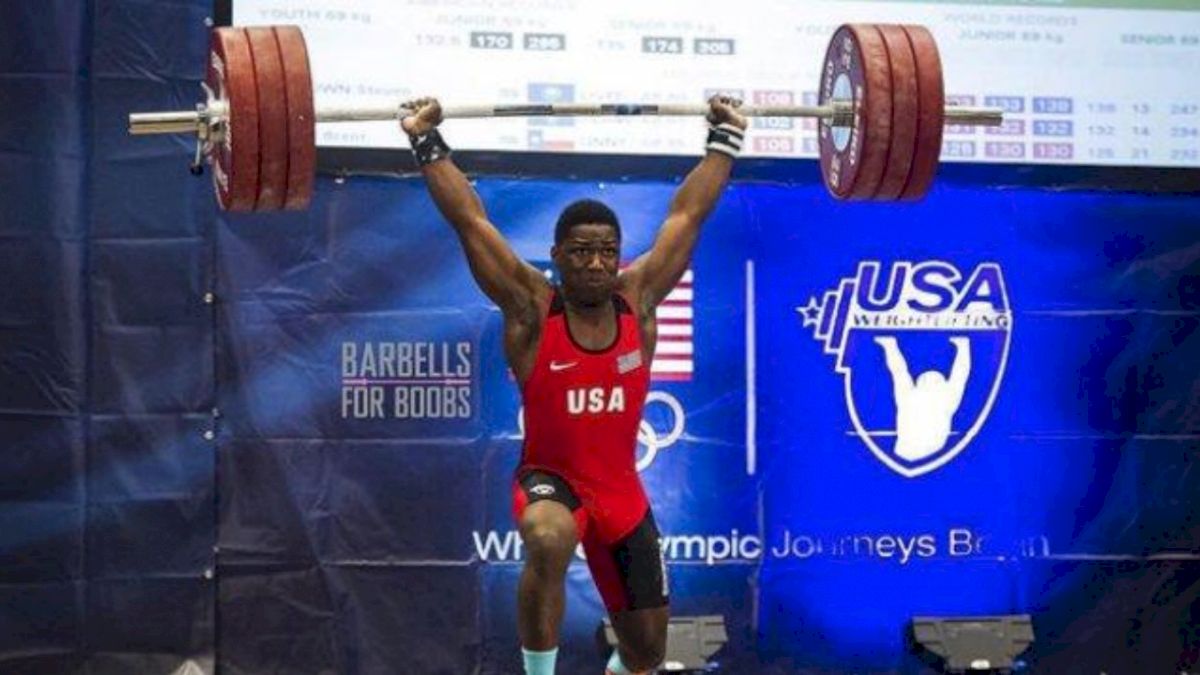 The 2017 IWF World Championships are underway and Team USA is ready to earn medals at a World Championship for the first time in twelve years.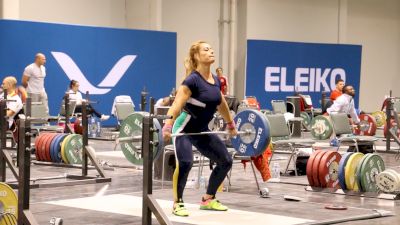 Here's the full US Team:
Brian Reisenauer (M56)
Alyssa Ritchey (W48)
Caitlin Hogan (W53)
Angelo Bianco (M77)
Jessica Lucero (W63)
CJ Cummings (M69)
Harrison Maurus (M77)
Mattie Rogers (W69)
Nathan Damron (M94)
Colin Burns (M94)
Jenny Arthur (W75)
Wes Kitts (M105)
Ian Wilson (M105)
Marissa Klingseis (W90)
Ali Ludwig (W90)
Sarah Robles (W+90)
Of these 16 athletes, a few of them have a real shot at pulling medals. Here are the athletes to definitely watch for.
Caitlin Hogan
While Hogan's entry total is the lowest in her session, she's definitely good for a lot more as she's shown in training. With a solid 6/6 performance and a couple slip-ups from her competitors, Hogan could see the podium and earn some hardware.
CJ Cummings
Cummings is a Youth and Junior World Champion and a Youth World Record holder in the clean & jerk. With a solid performance in the snatch, Cummings could set himself up for his exceptional clean & jerk to carry him to a medal.
Harrison Maurus
Maurus is another Youther World Record Holder and a Youth World Champion as well. His entry total is also low compared to his capabilities and with the progress he's been making recently, it's not unlikely he debuts bigger lifts than we've ever seen from him.
Mattie Rogers
Rogers has a battle on her hands in the women's 69kg division, but she's known for showing up big when it counts and being consistent with her lifts. Like Caitlin Hogan, if Mattie can perform to the best of her abilities and get some mistakes from other lifters, she's got a great shot at the podium.
Sarah Robles
The Olympic bronze medalist is looking at some big competition at the top of her division, but she's got the talent and skills necessary to fight for one of the top spots on the podium.