Wodapalooza Fitness Festival
Teams To Watch For At Wodapalooza 2018
Teams To Watch For At Wodapalooza 2018
Here are some of the biggest teams to watch out for at WZA 2018!
Jan 11, 2018
by Armen Hammer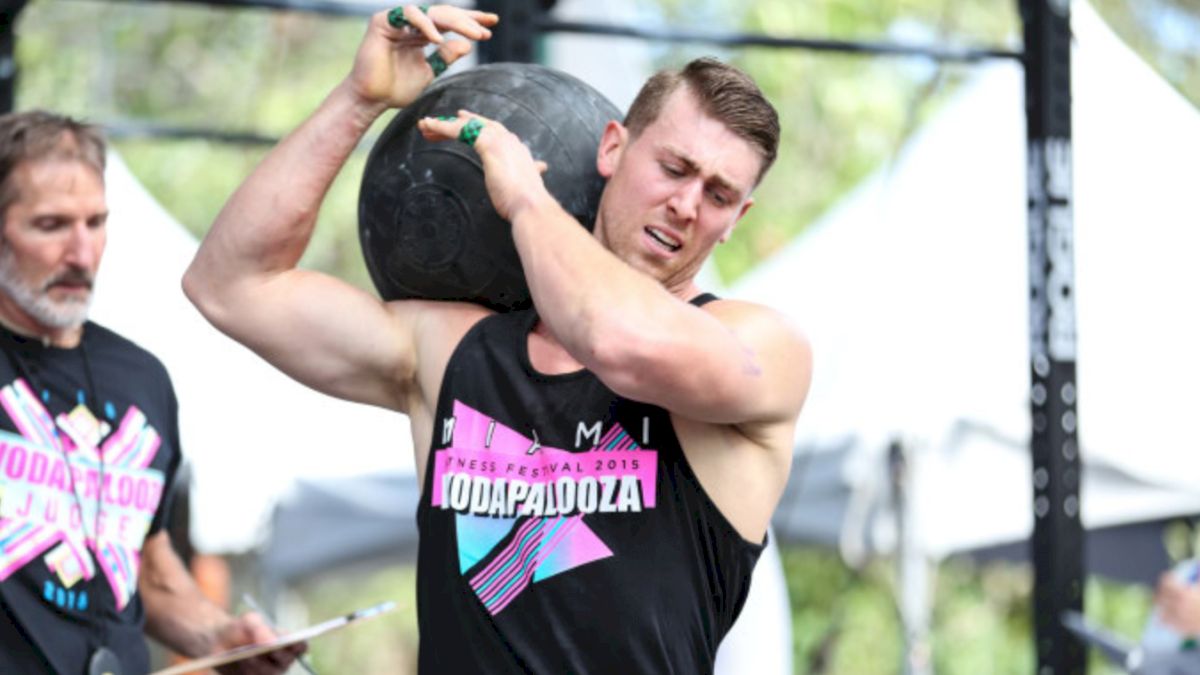 Over the past few years, Wodapalooza's team division has come to rival the individual division in both star power, level of competition, and excitement of events. Here are some of the biggest teams to watch for at Wodapalooza 2018
Women's Teams
Tori Dyson, Brooke Wells, Jessica Griffith
Brooke Wells has won WZA before as an individual and Jessica Griffith is on a tear after a solid showing at the 2017 CrossFit Games!
Regan Huckaby, Kristi Eramo, Bjork Odinsdottir
Regan Huckaby is probably the fittest Mom on Earth, Bjork Odinsdottir just finished competing at the 2017 IWF World Championships and WOW Stronger, and Kristi Eramo is a rising star at the CrossFit Games.
Lauren Fisher, Chyna Cho, Emily Bridgers
All three of these ladies are CrossFit Games veterans with top ten finishes and consistent performances!
Cassidy Lance, Jen Smith, Alexis Johnson
Three CrossFit Games veterans with plenty of fitness between them, Cassidy Lance, Jen Smith, and Alexis Johnson are ready to take on WZA 2018.
Jenn Dancer, Carley Fuhrer, Mel Doss
Jenn Dancer, Carly Fuhrer, and Mel Doss are best buds and fitness fanatics.
Josie Hamming, Becca Day, Nicole Capurso
Josie Hamming, Becca Day, and Nicole Capurso are all ready to throw down at WZA 2018.
Men's Teams
Scott, Saxon, and Spencer Panchik
The Panchik Bros are some of the fittest humans on the planet and they train together all year round. They're definitely one of the favorites going into WZA 2018.
Noah Ohlsen, Travis Mayer, Will Moorad
Noah Ohlsen has won WZA three years in a row and just took fourth at the 2017 CrossFit Games, Travis Mayer is coming off of back to back top ten finishes at the CrossFit Games, and Will Moorad is looking ready to make it back to the Games after a couple tough years at Regionals.
James Hobart, Spencer Hendel, Austin Malleolo
The Three Best Bros are back together again and on a team. James Hobart, Spencer Hendel, and Austin Malleolo train together and they're all savvy CrossFit Games veterans.
Nick Paladino, Jake Marconi, Angelo Dicicco
Both Nick Paladino and Angelo Dicicco have won the CrossFit Games in the teen divisions and Jake Marconi made a name for himself at the 2017 Granite Games.
Albert-Dominic Larouche, Alex Vigneault, Alexandre Caron
Three Crazy Canadians are ready to bring the title back to Canada. Larouche and Vigneault are fresh off their WOW Stronger appearance and are looking better than ever.