2018 Reebok CrossFit Games Open
2018 Open Announcement Blind Picks: Who Will Win Which Event
2018 Open Announcement Blind Picks: Who Will Win Which Event
Contributor Jeff Barnett gives us his blind picks for who will win each Open Announcement matchup!
Feb 20, 2018
by Armen Hammer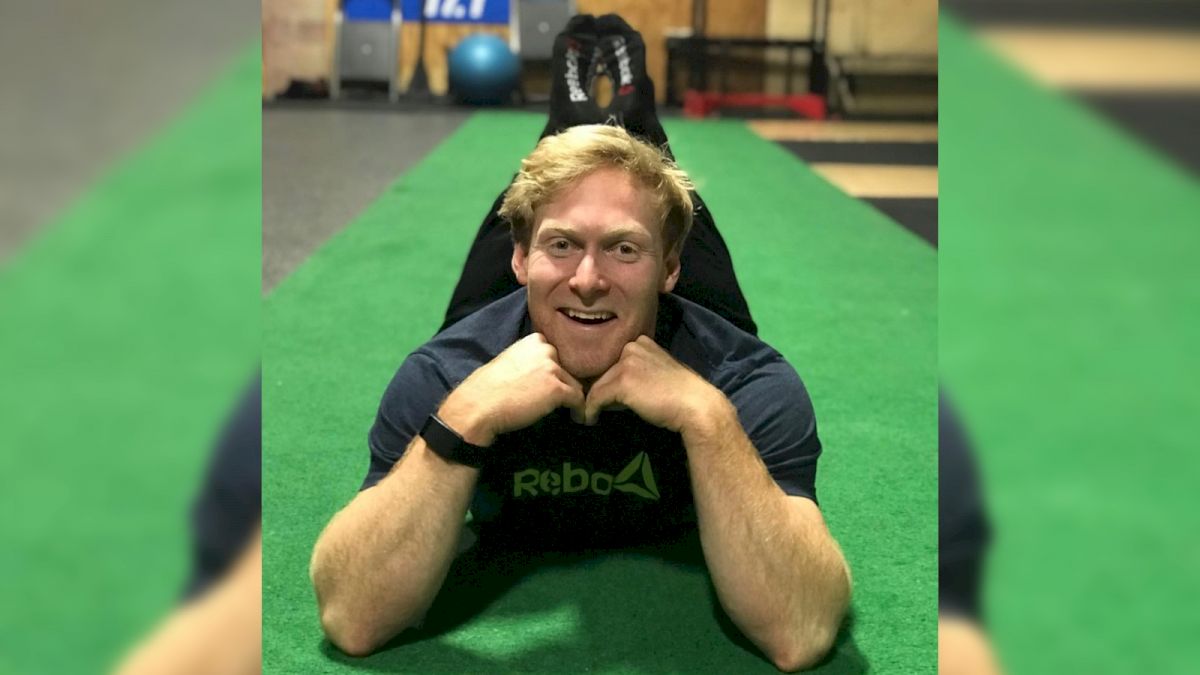 The 2018 Open workout announcements are full of rock-star matchups, and I'm going to tell you who will win each of them.
CrossFit began hosting these events in 2013. The 13.1 announcement debuted Dan Bailey and Scott Panchik facing off in target burpees and heavy snatches. Since then, 39 athletes have squared off at 25 different announcement events.
We've seen epic battles like Froning vs Fraser in 15.1. We've also seen matchups like Foucher vs Brooks in 15.3 that left us saying, "Why did they do this? Please…make it stop."
Let's dive right into 2018.
18.1: Sam Briggs vs Kristin Holte
The stats: In 2017 Briggs finished ninth at the Games and first in the Open. Holte finished 17th at the Games and 16th in the Open. Briggs has been invited to four open announcements: 13.5, 14.5, 15.5, and 17.1. She won all four. Only Scott Panchik shares the distinction of having competed in four Open announcements.
My Pick: Briggs
Analysis: The Open always starts with a longer workout that tests endurance and stamina. A longer workout in the beginning creates more mathematical dispersion between scores. This is helpful because people drop out each week. Creating as much dispersion in the points as possible up front means avoiding potential scoring logjams at the end.
Even if you don't care about why, just know this: the first week of the open is going to be a long, low-skill workout. You won't see squat snatches, which is the only Open movement that could conceivably stop Briggs. Holte is an incredible competitor, and she won't get blown out of the water. But on an unknown 18.1, you just shouldn't bet against Sam Briggs.
18.2: Patrick Vellner vs Noah Ohlsen
The stats: In 2017 Vellner finished third at the Games and 11th in the Open. Ohlsen finished fourth at the Games and second in the Open. Vellner competed in Open announcement 17.1 last year, besting Brent Fikowski in dumbbell snatches and burpee box jump overs.
My Pick: Vellner
Analysis: While Ohlsen boasts a significantly better finish in the 2017 Open, Vellner still takes this head-to-head matchup. Vellner is one of the most underrated competitors in CrossFit. He sports a messy mane of hair like Shaggy on Scooby Doo. Ohlsen's hair is far too neat and manicured. It's well-documented that men with disheveled hair adapt better to adverse conditions, so Vellner is the obvious choice.
18.3: Kyle Kasperbauer vs Neal Maddox
The stats: These OG CrossFitters have a very similar record. In the 2017 Masters 35-39 division, Kasperbauer finished first at the Games and first in the Open. Maddox finished second at the Games and fourth in the Open. Neither has competed in any Open announcements.
My Pick: Kasperbauer
Analysis: This one hurts, because Neal Maddox is one of my favorite OG CrossFitters. But he's one of my favorite OG CrossFitters because of his strength and athleticism — neither of which is likely to give him an advantage in 18.3. Maybe 18.3 is the workout where Castro will throw an ascending barbell ladder at us, and Maddox's strength will get to shine. Sure, it could happen. But that only happens on one out of five workouts.
Kasperbauer has a slightly better record, and he has better levers for Open movements, which is a nice way of saying he's shorter than Maddox. Using my brain rather than my heart, Kasperbauer takes the win.
18.4: Bjorgvin Karl Gudmundsson vs Scott Panchik
The stats: In 2017 Gudmundsson finished fifth at the Games and fourth in the Open. Panchik finished sixth at the Games and 32nd in the Open. Gudmundsson has competed in one Open announcement, narrowly losing to Dan Bailey in the toes to bar and clean ladder of 16.2.
Remember that this event has an asterisk because of a counting error by Bailey's judge that allowed him to move on in the ladder prematurely. Panchik has competed at four Open announcements: 13.1, 14.4, 15.4, and 17.3. He won two of those four events.
My Pick: Gudmundsson
Analysis: Gudmundsson shocked everyone when he showed up at the Games in 2015 and won the Murph event. Since then he has continued to post consistent performances at the Games from third through eighth. Panchik may be the most consistent Games athlete ever. He has finished fourth, fifth, or sixth at every CrossFit Games since 2011. Despite their similar record, Gudmundsson is only 25 years old and still rising into his prime.
At 30 years old, Panchik is entering the doldrums of trying to recover like men 10 years his junior before becoming eligible for the Masters 35-39 division. So on any given workout, including an unknown 18.4, I have to give the edge to Gudmundsson. I'll be watching this one live to see how Panchik will manage to come in fourth in an event with just two competitors.
18.5: Annie Thorisdottir vs Sara Sigmundsdottir vs Katrin Davidsdottir
The stats: This is your main card. These women placed third, fourth, and fifth at the Games in 2017. Sigmundsdottir won the 2017 Open. Thorisdottir and Davidsdottir are the only two women to have won multiple CrossFit Games. They are all Vikings, and they will eat your face and wear a charming smile while they do it.
My Pick: Sigmundsdottir
Analysis: I'm continually amazed how Iceland produces so many world-class CrossFit athletes. In the 2017 CrossFit games, 10 percent of the women competitors hailed from Iceland, a country that represents about the same population as Lexington, Kentucky. Any of these three athletes could be the next fittest woman on earth, depending on how the chips fall at the 2018 CrossFit Games. I'm picking Sigmundsdottir because her strengths uniquely match Open workouts. If you test her enough, you may be able to find a hole in her game. But you won't find it in her willingness to suffer through a typical Open workout.
The Open announcements start with 18.1 on Thursday, February 22. I'll be watching live and you should too, just to see how Dave Castro takes my predictions and punches them in the face.
---
By Jeff Barnett