2018 Reebok CrossFit Games Regionals
Regional Weekend No. 3: The Toomey vs Saunders Rematch Will Be Epic
Regional Weekend No. 3: The Toomey vs Saunders Rematch Will Be Epic
Noah Ohlsen looks to build on last year's fourth-place finish, while Tia-Clair Toomey and Kara Saunders in the Pacific may be the weekend's best matchup.
May 30, 2018
by Lincoln Shryack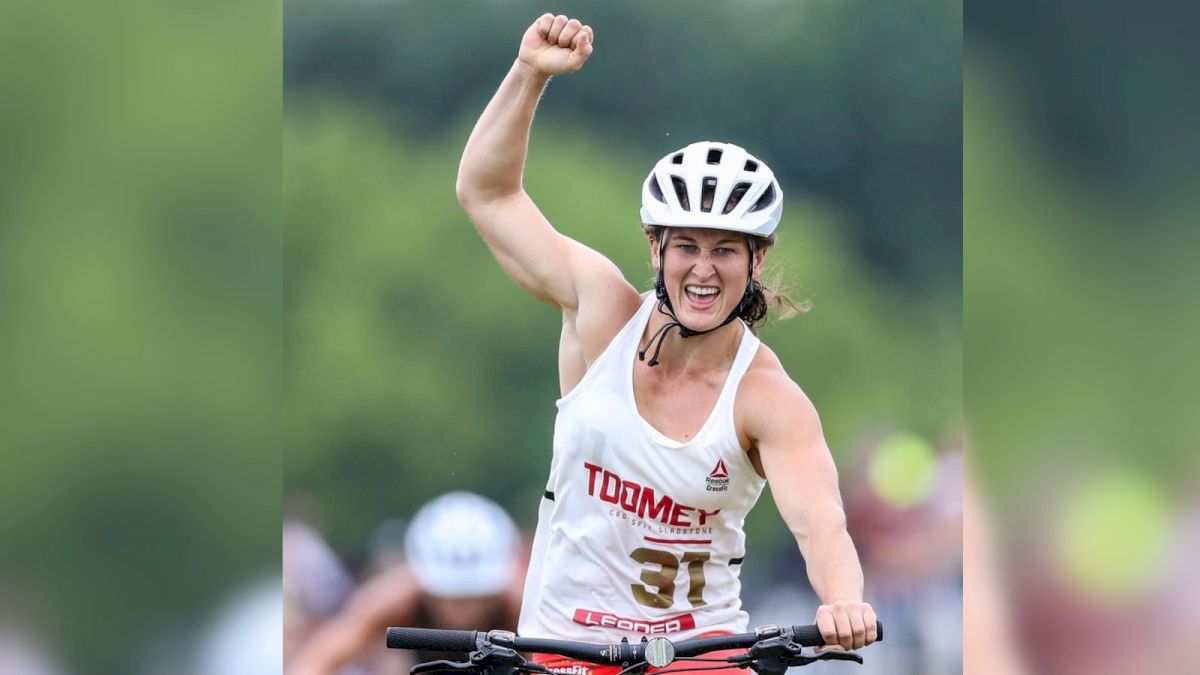 It's hard to believe it, but upon the conclusion of this weekend's Atlantic, Pacific, and Meridian Regionals, the CrossFit Games will be less than two months away. Summer may still be a few weeks out, but the heat is already here, and the best fitness athletes in the world are rounding into shape for a shot at the biggest prize in the sport.
These final three regions feature loads of big-name athletes, including the two fittest women on Earth going toe-to-toe in the same qualifier. It promises to be a dramatic final regional weekend, with spots to Madison, Wisconsin, serving as the catalyst.
Here are the names to watch this weekend:
Noah Ohlsen, 27, Atlantic Regional
After recording his highest-ever finish at the CrossFit Games in 2017 (fourth), 27-year-old Noah Ohlsen headlines the final weekend of regional action. Ohlsen is the defending Atlantic champion—and the winner of three of his last four CrossFit qualifiers—so his performance in West Palm Beach, Florida, this Friday through Sunday will be closely monitored. With a top-five finish in Florida (he's placed no worse than second at regionals every year since 2014), Ohlsen will secure his fifth straight trip to the CrossFit Games.
Of course, simply advancing to Madison, Wisconsin, for the Games is not going to cut it for Ohlsen, who will get an excellent litmus test of his fitness in this highly competitive regional. Beating a worthy competitor like 2015 Fittest Man on Earth Ben Smith, who took down Ohlsen at this regional two years ago, would surely serve as a big confidence booster for a man looking to claim the same title later this summer. Smith has finished in the top 10 at the Games five years running, a consistency that shows he'll be tough to beat in West Palm Beach.
Another intriguing name facing Ohlsen this weekend is his training partner Travis Mayer. Twelfth at the CrossFit Games last year, Mayer is no doubt an underdog this weekend compared to Ohlsen and Smith, but with another year of work under his belt training with Ohlsen in his Alpharetta, Georgia, gym, Mayer just might be ready to take a big step forward and topple those two. Either way, it's going to be fun to watch.
Tia-Clair Toomey, 24, Pacific Regional
There may not be a more entertaining and intriguing regional matchup than the one coming up this weekend between 2017 Fittest Woman on Earth Tia-Clair Toomey and last year's runner-up, Kara Saunders. The two Australian women—who were separated by a measly two points at the 2017 CrossFit Games—will meet over three days this Friday through Sunday at the Pacific Regional in Sydney, Australia.
While the 24-year-old Toomey—who has never finished worse than second at the Games—topped the CrossFit world last season, Saunders certainly has her number so far in their qualifying encounters. Saunders (neé Webb) has won the Pacific three straight years, and has five total regional titles to her name dating back to 2012. Toomey, meanwhile, will be searching for her first ever Pacific title this weekend.
This is an interesting matchup not just because of the pedigree of the two countrywomen, but also because each has what the other doesn't. Saunders came excruciatingly close to winning the Games last year, and no doubt that has fueled her in the buildup to the 2018 season. Conversely, Toomey certainly had to feel the heat as she just escaped Saunders' clutches last summer, and winning her first regional title against the Pacific stalwart would show that she's still the athlete to beat heading into Madison. Expect these two to be in a close battle all the way to the end of the sixth event on Sunday.