2018 Reebok CrossFit Games
Pros And Cons: The CrossFit Games In Madison Through 2021
Pros And Cons: The CrossFit Games In Madison Through 2021
CrossFit has extended its contract with the city of Madison, Wisconsin — good move or bad?
Jul 6, 2018
by Lincoln Shryack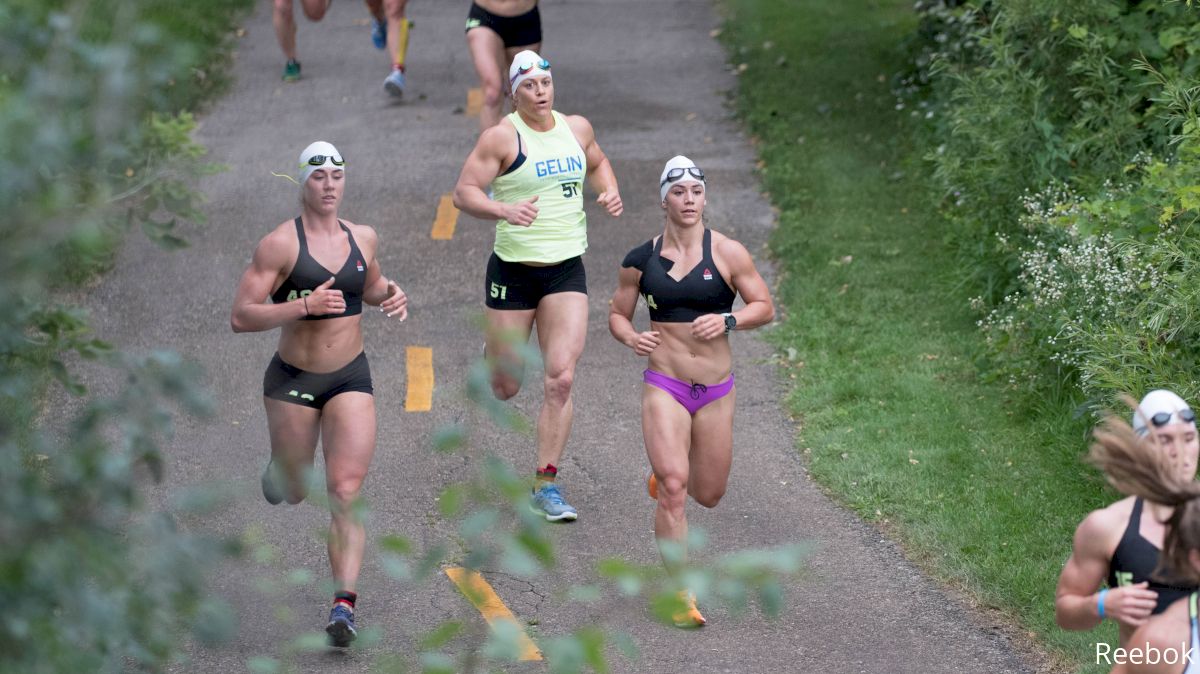 In case you missed last week's big news, the CrossFit Games has secured its home through 2021, agreeing to stay in Madison, Wisconsin, for the next four iterations of the epic fitness event.
While the 2017 version of the Games in the Wisconsin capital was the first-ever outside of California, the crowd turnout, economic impact, and compact location of last year's event was reason enough for organizers to extend the original contract two more years in Madison. Around 70,000 fans turned out for the sporting spectacle a year ago, with an estimated $12 million being contributed to the local economy. Those numbers alone speak for themselves, so it's no wonder CrossFit HQ and the Madison Area Sports Commission and Dane County were eager to sign an extended deal.
The 2018 event is rapidly approaching. The Alliant Energy Center will host the CrossFit Games August 1-5, with other various nearby venues encompassing whatever grueling workouts CrossFit Games executive director Dave Castro deems fitting.
With the news that the de facto "Super Bowl" of fitness has found a long (-ish) term home in the Badger State, it seems fitting to lay out the pros and cons that this new agreement creates for the biggest event in the sport.
PROS
Madison proved itself a great host city in 2017
How Wisconsin — a state famous for cheese and football — would respond to "the fittest athletes on Earth" was a big question mark heading into last year's CrossFit Games debut in Madison, but the area responded by turning out in droves to witness the four-day fiesta's 11th edition. With the aforementioned 70K spectators and $12 million spun into the city's economy, it's hard to argue with the results.
Madison may still favor Badger football with a side of cheese curds, but the college town also proved itself a thriving fitness community with the enthusiasm to handle such a tornado of activity. This year's event will even tack on another day of competition compared to last year, guaranteed to bring more dollars and eyes to the host city.
Centrally located for American fans
This may not seem like a huge deal, but Madison's location in the northern Midwest part of the country is certainly a positive as fans from all over the U.S. flock to the Games. While Californians have to be bummed that an event that was once a West coast staple has moved East for several more years, a big chunk of the country can now count on shorter travel each summer.
CrossFit HQ doesn't have to worry about a new venue for four years
It was Forrest Gump who famously said, upon striking it rich, that money was "one less thing" he had to worry about. For CrossFit HQ, the extended Madison agreement is just that — one less thing for Dave Castro and co. to stress over as they seek to make the Games bigger and better each year. By signing a longterm deal, CrossFit can rest assured that fans will turn out and money will be made for themselves and sponsors alike. That's a big deal moving forward.
CONS
Limits exposure to other local audiences
You always hear executives in major sports talk about "growing the game," and while that may come off as a cliche at times, there's no doubt that a lot of energy and dollars are spent bringing exposure of their respective sports to all corners of the country and globe. Think of the NFL. The Super Bowl is constantly moving around year-after-year, and with that comes more and more new fans being exposed to football. CrossFit could certainly benefit from such a rotating location each year for the Games, and so keeping it stagnant in Madison for four more years does seem to handcuff the sport in that regard.
Now, no one's saying that CrossFit is anywhere close to the NFL as far as fan total or dollars, so there are clearly practical and financial reasons for keeping the event in Madison. But moving forward, it would be great to see the Games try out different cities across the country so that more young fans can see the best athletes in the world compete.
Madison is quite small
Sure, Madison is the capital of the Badger State, but it's not even the biggest city in Wisconsin. If the event continues to attract more fans each year until 2021, will the city and its hotels be able to accommodate such a growth? At 250,000 people and growing, Madison is by no means Smalltown, USA, but even so, it's possible that a decent place to stay for the Games could be tough to come by in the next few years. It's not likely that this would ever be an issue in a significantly larger metropolis.