2018 Reebok CrossFit Games
CrossFit Games Team Hint: The Stationary Bike Returns
CrossFit Games Team Hint: The Stationary Bike Returns
Dave Castro has released another hint, and once again it involves a bike.
Jul 18, 2018
by Lincoln Shryack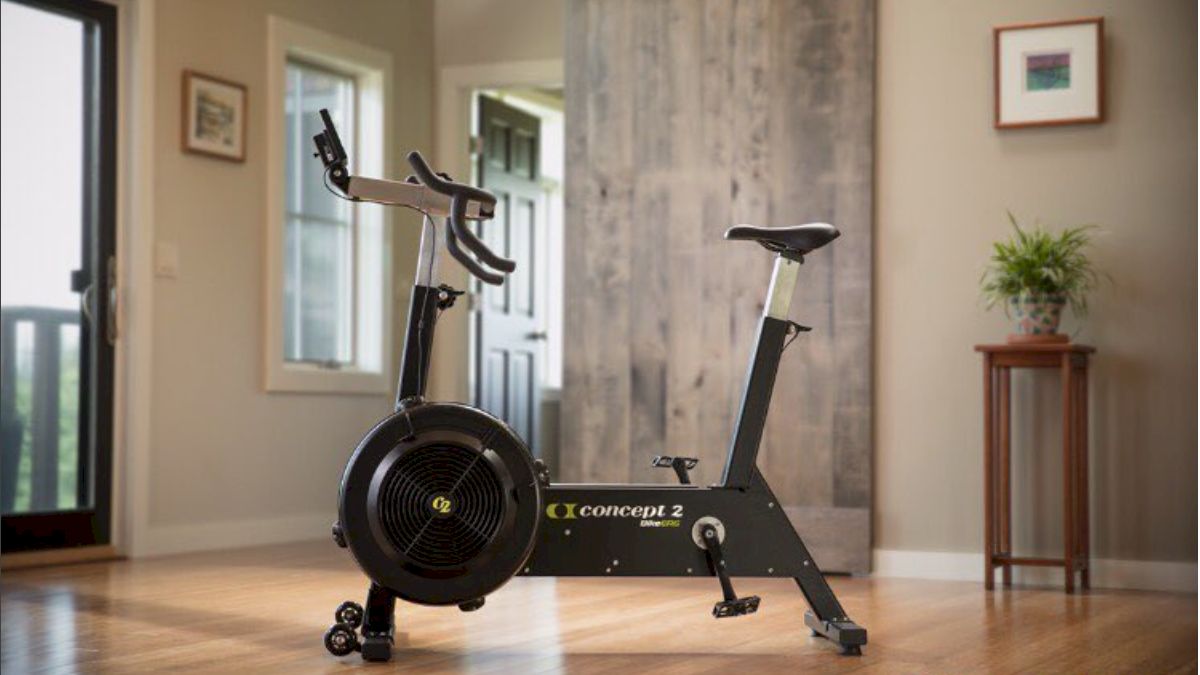 It sure seems that Dave Castro has grown completely enamored with bikes in the build-up to this year's 2018 CrossFit Games.
After sharing a pic of a red Trek road bike on July 7 as a hint for the first event of the individual competition, the CrossFit Games director has once again tantalized us with a bike-related hint — this time a stationary one for the team competition — which will be featured prominently in the endurance-based Event No. 1.
Castro's individual hint from July 7:
But wait, there's more! I don't think this one was a hint, but this man is clearly consumed with bikes of all kinds right now:
Or maybe the masters Event No. 1 is just a motorcycle race?
TBD.
Back to this team hint. Who knows exactly what Castro has up his sleeve (best guess, according to Castro, gets a pair of Reebok shoes), but the appearance of a stationary bike is much less surprising than the road bike is in the individual competition. Actual bike-riding is a very recent addition to the CrossFit setlist, as the 2017 cyclocross individual event was the premiere of an actual mobile bicycle. Meanwhile, the Games introduced the stationary way back in 2011.
That year, both individual and team competitors had to bike multiple reps — three rounds of 700 meters for individuals, two of 500 meters for teams — as a part of the grueling "Killer Kage" workout. That was tough enough, but with Castro sharing this pic as a preview of Event 1, an endurance test, you can bet that the team competitors will be on the Concept 2 bike for several miles.
In 2017, the assault bike was a part of the "Couple Couplets" workout on Saturday, and although it wasn't featured in the lengthy endurance portion of the competition like this will be, the competitors should be plenty comfortable with whatever workout Castro throws their way. That's a silver lining, I suppose.
The individual athletes won't quite have that luxury as they prepare for some sort of Tour De Madison on bikes.