2018 Reebok CrossFit Games
Fraser vs Froning: Who Has The Most Dominant Games Performance?
Fraser vs Froning: Who Has The Most Dominant Games Performance?
Rich Froning and Mat Fraser hate the debate, but there's no escaping the question: Who is the GOAT?
Aug 13, 2018
by Lincoln Shryack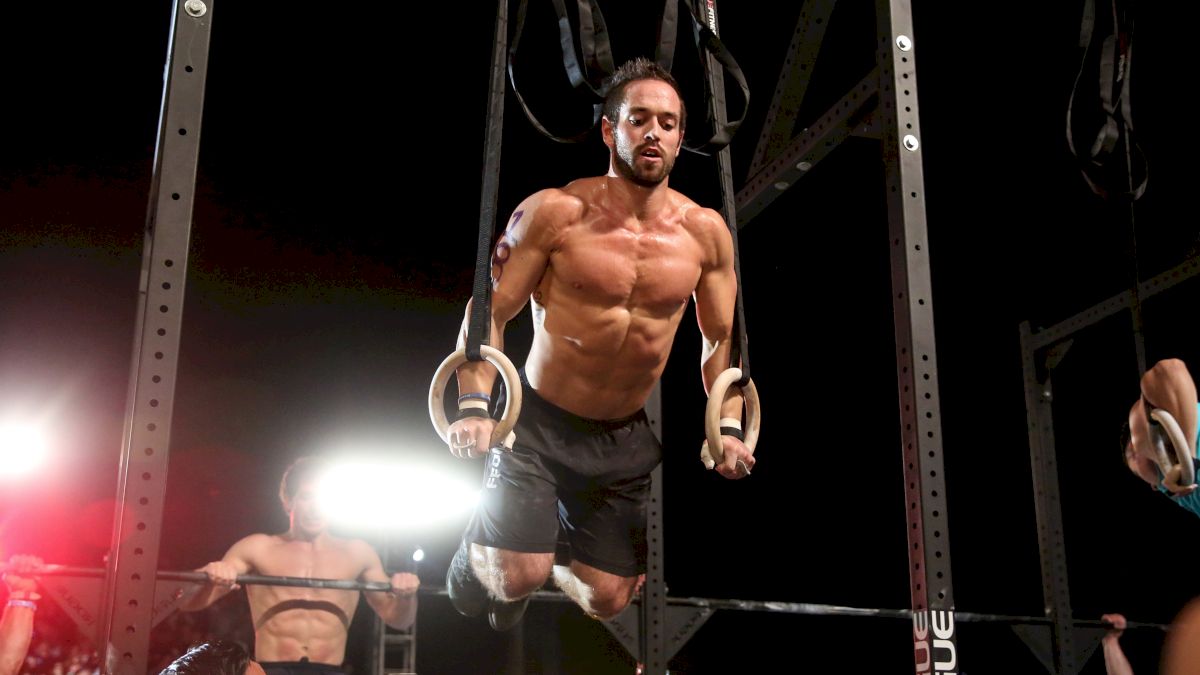 Anyone who has followed the CrossFit Games closely over the last few years can tell you this about the two greatest male athletes the event has ever produced: Rich Froning and Mat Fraser hate being compared to each other.
Whether it's because they are good friends and training partners, or because, not unlike a Jordan/LeBron debate, the two fitness protagonists have grown weary of this broken record being played on repeat, or both, the athletic giants don't give a damn about the topic. For two guys who no longer compete against each other at the Games (Froning retired from the individual game after 2014), there is simply no point in comparing apples to oranges, especially since both men have likely answered questions on the matter ad nauseam for many years.
To them, it's disrespectful to even consider who might be better since doing so accomplishes nothing and risks alienating an ally. I guess all of us should follow suit and just drop it.
But . . . after Fraser's latest victory over the weekend in Madison, Wisconsin, his third-straight CrossFit Games crown, the temptation has once again grown too strong to ignore. Per usual, the 28-year-old Fraser demolished his competition, this time to the tune of a record 1,162 points. His performance this year warranted a review of his other dominant victories in 2016 and 2017, and, of course, the same went for Rich Froning's four straight titles from 2011 to 2014.
Doing so begged an obvious question, albeit one that neither man would care to entertain: which individual performance from these legends' seven combined Fittest Man on Earth gold medals was the most impressive? Did Mat Fraser just complete the greatest CrossFit Games we've ever seen?
To objectively answer, let's break down the numbers from each of their victories:
| | | | | |
| --- | --- | --- | --- | --- |
| Athlete (Year) | Margin of Victory | Event Wins | Event Top 5 Finishes | Total Events |
| Mathew Fraser (2018) | 220 | 2 | 10 | 14 |
| Mathew Fraser (2017) | 216 | 4 | 10 | 13 |
| Mathew Fraser (2016) | 197 | 1 | 10 | 15 |
| Rich Froning (2014) | 50 | 5 | 6 | 13 |
| Rich Froning (2013) | 72 | 3 | 7 | 12 |
| Rich Froning (2012) | 114 | 3 | 10 | 15 |
| Rich Froning (2011) | 93 | 3 | 7 | 10 |
Obviously, one could pick and choose which aspects of a particular victory is more impressive, with either margin of victory or event wins serving as a potential decider of dominance. But, of course, both are dependent on the competition and the number of total events, two factors that change every year and therefore can skew the data.
But even so, one performance stands out to me above the others: Fraser's win in 2017. Not only did he win by 216 points — his second-largest margin of victory ever — but he did it with one less event than this year. Fraser's 1,132 points at the 2017 CrossFit Games was only 30 points fewer than he accumulated in 2018 despite that year having the least amount events in three of his wins. Not coincidentally, 2017 was also the year of his high watermark in event wins as he took four of the 13 events that year.
Froning's record is nearly as impressive even without a history of blowout wins like Fraser. The elder CrossFit king won five of the 13 events in 2014, and he fell just two seconds short of a sixth event win that year as well. If victories is your barometer of success at the Games, then Froning is likely your man.
But Fraser continues to raise the bar higher and higher, and it's likely that he'll match his mentor in 2019 with four career CrossFit Games. The fitness GOAT debate will only intensify when/if that happens, but for now we can point to Mat Fraser's 2017 win as the most dominant in CrossFit history.