The Top 5 Greatest Coaching Contributions Of The Late Charles Poliquin
The Top 5 Greatest Coaching Contributions Of The Late Charles Poliquin
Charles Poliquin, who passed away last week, was one of the greatest coaches of all time. Here we remember his top five contributions to weightlifting.
Oct 4, 2018
by Roger Lockridge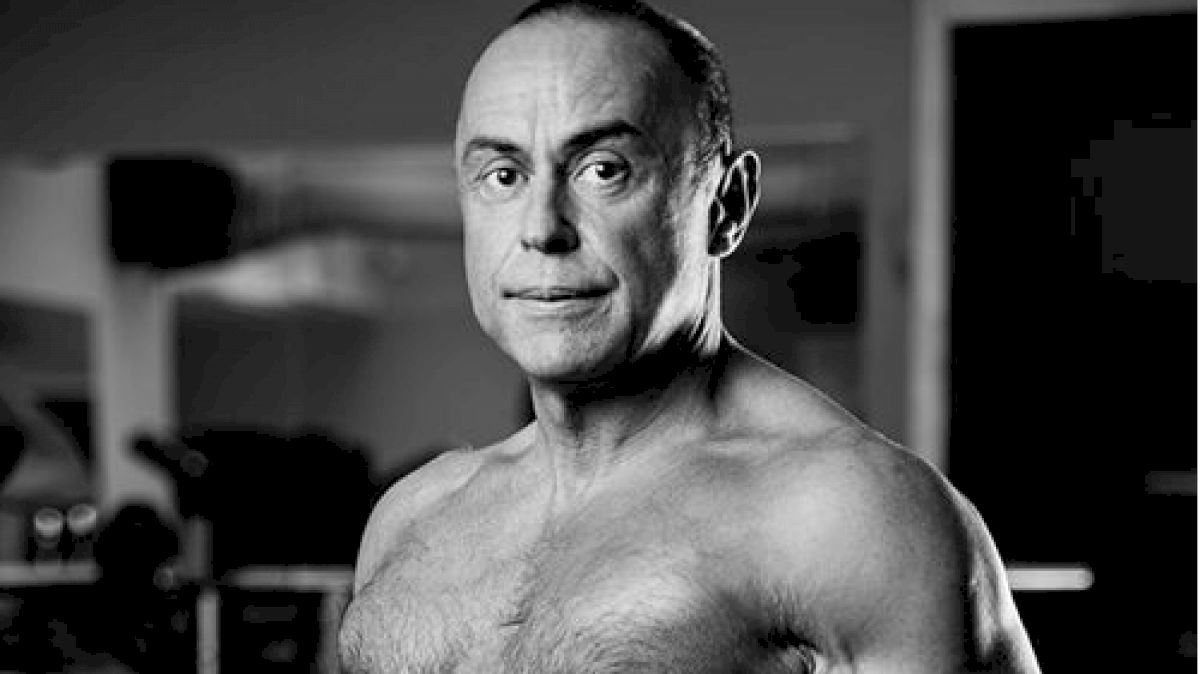 The weightlifting community has lost their Strength Sensei.
On September 27, the family of Charles Poliquin announced on the "Strength Sensei" Facebook page that the legendary weightlifting coach from Canada had passed away at the age of 57. No cause of death was announced, but the news was still a major shock that was felt in all corners of the weightlifting community.
As a coach, Poliquin served as a mentor to hundreds of athletes in several different sports. He's best known for working with over 800 Olympic athletes in over 20 different disciplines including weightlifting, long jump, shot put, and others. Among his gold medal athletes are Adam Nelson in the shot put and Dwight Phillips in the long jump. Several other athletes medaled at both the Summer and Winter Olympics. He's also helped athletes who competed in the NHL and NFL.
Although he's worked with many athletes in team sports, he's best known in the strength disciplines, having worked with powerlifting legend Ed Coan and multi-time World's Strongest Man Brian Shaw, and several bodybuilders over the years. Most of his work was done directly with athletes at the Poliquin Performance Center. He also served the fitness community by providing lots of content on his Strength Sensei website. His knowledge and research into the benefits of training had been published over 600 times in various articles as well as in eight books he wrote.
Poliquin's 5 Greatest Coaching Contributions
Poliquin acknowledged that he originally started his career by searching for the "magical training program" and quickly determined there wasn't one. So he followed a principle made famous by Bruce Lee: "Use what is useful. Reject what is not." That philosophy led to him discovering and making famous some of the most widely used protocols and programs in the training realm.
1. German Volume Training
Most people know this as the 10 sets of 10 program. It's considered a relatively simple program to follow but is still revered for its effectiveness for helping lifters get bigger and stronger. While it was originally introduced over 20 years ago, it's still being written about and used today.
2. Grip Strength Improvement
Poliquin was among the first to acknowledge that grip strength can have a direct correlation to lifter's strength improvement in other lifts. Holding the bar with a strong grip can help you increase the chances of success. This theory was proven in strongman, powerlifting, Olympic lifting, and even in CrossFit. He was an advocate of using thicker handles, bars, and removable grips, as well as doing direct forearm work.
3. Rep Tempo & Negatives
Poliquin changed how many coaches worked with athletes because of his advocacy for performing reps with specific tempos and emphasizing the negative portion of the rep. He advised that lifters were much stronger controlling the weight back to the starting position than when they actually lifted it. He also preached about the benefits of performing reps slower from start to finish. Controlling the weight in this manner was a true way to measure strength as opposed to using momentum to move it as fast as possible.
4. Meditation & Brain Support
Poliquin was an early voice in favor of the benefits that came with meditating and how important the mental state was to the physical performance. He knew many athletes were suffering because they felt they had to "suck it up," which affected their results. Poliquin practiced and advised athletes about several techniques to help you get your mind right including meditation, visualization, training with an imaginary partner, and actually doing something different than what was originally on the agenda. He also talked about the benefits of various foods and ingredients on overall brain health. Many coaches practice these strategies now but the Strength Sensei had done so throughout his entire 35-plus year career.
5. Program Design
Coaches had started coming around to the benefits of weight training by the time Poliquin came around, but he was ahead of his time when it came to designing programs based on the athlete's sport and goals. His ability to use an exercise specifically to help an athlete improve a specific function was unmatched.
His Legacy Lives On
Poliquin is survived by his daughter, Krystal, his brothers Michel, Daniel, and Louis, sisters Isabelle and Stephanie, and several other family members. As the Strength Sensei team shared on their social media, Poliquin's legacy and work will live on through the many athletes he trained and friends he made over the course of his career. The Strength Sensei team also declared that they would carry on and continue working to help athletes through direct coaching as well as maintaining his website and social media for the foreseeable future.
Everyone at FloElite extends their condolences to Poliquin's family, friends, and fans.
---
Charles Poliquin
1961-2018