Breaking Down The 2019 CrossFit Games Scoring
Breaking Down The 2019 CrossFit Games Scoring
With the number of athletes competing in the 2019 CrossFit Games increasing so dramatically, the scoring system had to be adjusted as well.
Jul 25, 2019
by Roger Lockridge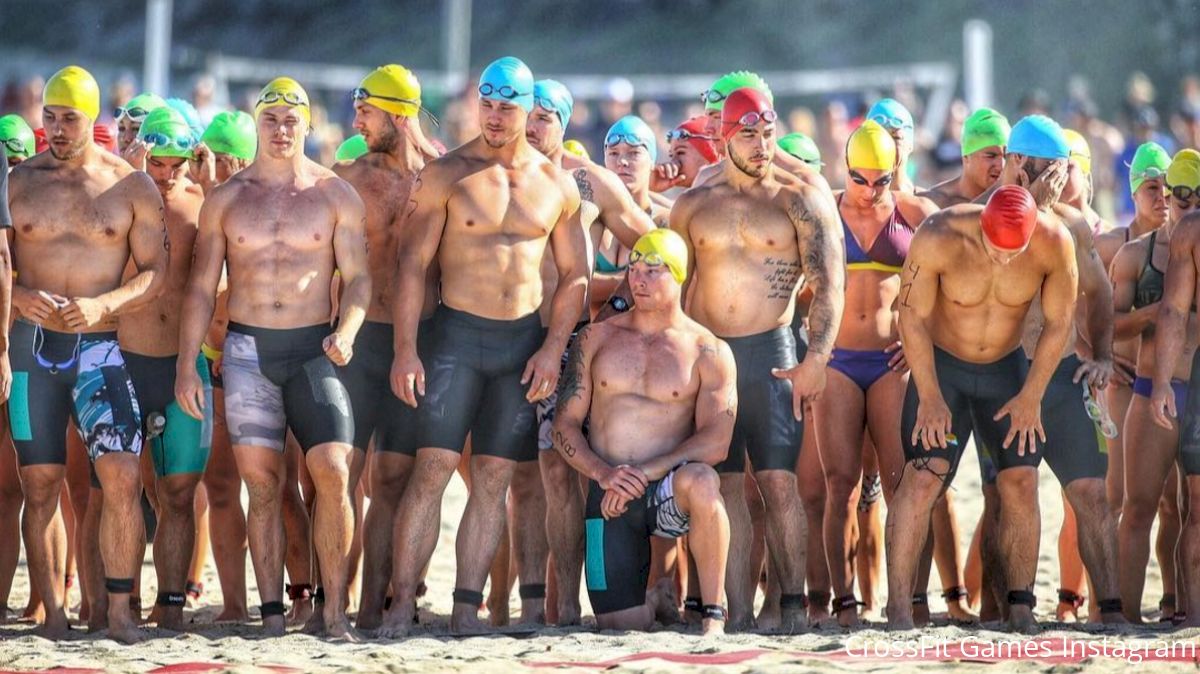 The 2018 CrossFit Games featured 40 men and 40 women who competed to find out who the Fittest on Earth would be. 2019 will be completely different. This year there will be 148 men and 134 women from around the world who will attempt to win that same title. There will also be 14 teams in Madison. That is a lot of athletes.
With the number of athletes increasing so dramatically, the scoring system had to be adjusted as well. Many athletes and fans have been curious how the scoring and competition would play out when the elite in fitness perform in the first weekend of August.
CrossFit HQ has provided answers to those questions in a recent press release. Here is how they will work their way from more than 300 total athletes to the Fittest Man and Woman on Earth.
Individual Scoring
The winning male, female, and team of each event will receive 100 points in each event throughout the Games. Each lower-placing athlete in Event 1 will receive two fewer points. So second will get 98, third will get 96, and this decrease continues until the 28th-place position. From 28th-place on, the scoring will decrease by one point per placing. So 28th will receive 47 points, 29th gets 46, and this trend continues until 75th place. If an athlete is below 75th place after Event 1, he or she will be eliminated from the remainder of the competition. So half of the individuals competing will be out after the first event.
The second event will perform the same scoring system but only the top 50 of each field will advance to Event 3. So when Event 3 begins, we will be down from 282 individual athletes to 100.
The scoring for Event 3 changes. The winners will still get 100 points but now the points decrease by two for each placing all the way to the final spot. So 50th position is worth two points. At this point, the top 40 advance to Event 4.
As Event 4 gets underway, there will be 40 athletes in each field left, and again, the scoring changes. First place is still worth 100 point, but lower placings decrease by three points. So second is worth 97, third is worth 94, and so on until the 21st position. That place is worth 40 points, but placings after that drop by two points each. Only 30 competitors per field will advance to Event 5.
Event 5 will have scoring decrease by four points per placing from second until 14th. They deduct by three points after that. Once again, the bottom 10 in each field goes home. Event 6 will have the 20 positions decrease by five points per placing, and 10 more people eliminated.
Event 7 is the last, and it will feature the 10 fittest athletes on the planet. Scoring decreases by 10 points per placing, and, of course, the athlete with the most points at the conclusion of this event is the 2019 champion!
Team Scoring
The team scoring system is less complicated. Winners of each event will receive 100 points. All 14 teams will compete in Event 1. Each lower placing is worth seven fewer points and 11 teams advance. Event 2 will have 10 point decreases with nine teams advancing. Event 3 has nine teams left, and the scoring drops 12 points per placing. Event 4 will have seven teams competing, and the scoring drops by 16 per placing. Event 5 is the final one and will have five teams left. Lower placings are worth 25 points fewer than the previous, and the team with the most points wins the Games.
Prize Money
The announcement about the scoring also boasted that there was $1.9 million (USD) in prizes up for grabs. The winning man and woman in the individuals will take home $300,000. Second place leaves Madison with $115,000, and third is worth $75,000. The top 20 in each field will leave with a cash prize with 20th place being worth $8,000. So if your favorite athlete makes it to Event 6, he or she will place in a money position.
The winning team will be rewarded with $100,000. Second place is worth $70,000, third place gets $40,000, fourth will have $25,000, and fifth is worth $20,000. So only the teams in Event 5 will go home with a financial prize.
There are also prizes for the Masters. The winning 35-39 athletes will be given $25,000. Second is worth $10,000, and third gets $5,000.
The 40-60 winners will get $10,000, $5,000, and $3,000 for first through third positions.
The excitement is building, and there is obviously a lot on the line. Stay tuned to FloElite with more news and coverage as we approach the 2019 CrossFit Games!
---
Roger Lockridge is from Lewisburg, West Virginia. His work has been featured on numerous platforms and magazines in the fitness industry over the last 10 years. You can find him on Twitter and Instagram.