2020 Wodapalooza
Catching Up With Tia-Clair Toomey On 2020 Wodapalooza, Training & More
Catching Up With Tia-Clair Toomey On 2020 Wodapalooza, Training & More
FloElite caught up with Tia-Clair Toomey to talk about 2020 Wodapalooza and much more.
Feb 4, 2020
by Roger Lockridge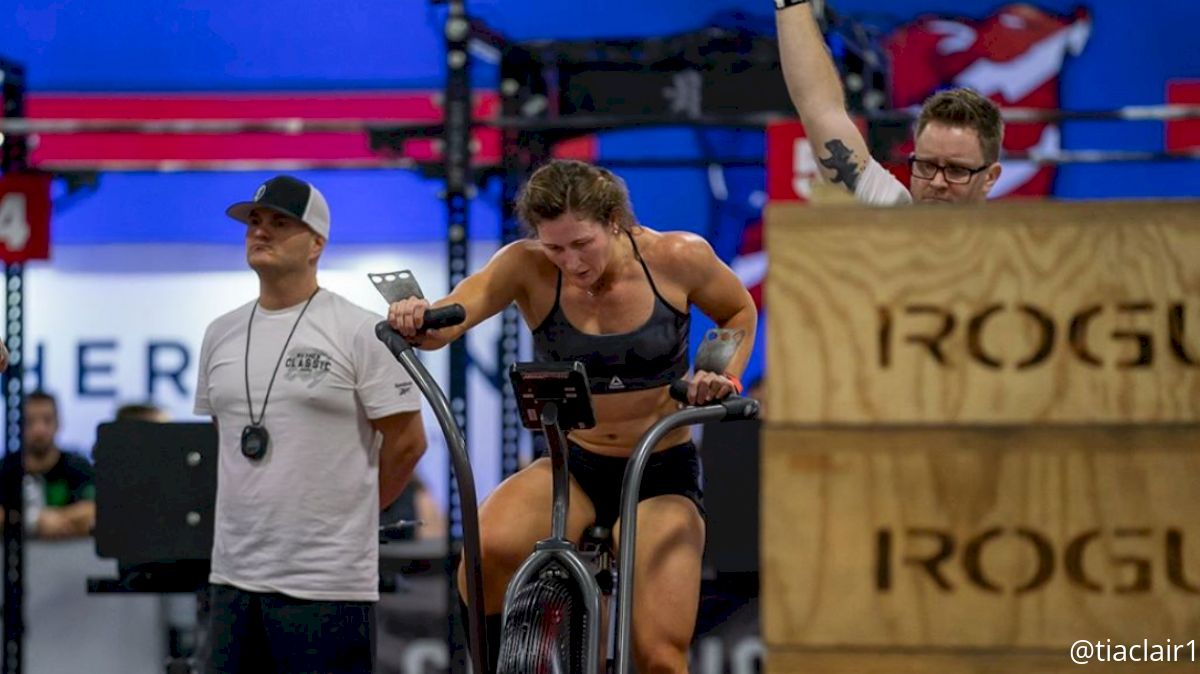 What separates great athletes from the rest of their field is their desire to stay on top and find that drive to keep competing even when they have nothing else to prove.
For the past three years, Tia-Clair Toomey has not only established herself as the Fittest Woman on Earth, but as possibly the greatest female CrossFit athlete to ever compete. Before her dominance in this sport, she also was a gold medalist at the Commonwealth Games in weightlifting and an Olympian in that same sport for Australia.
While she would have every reason to rest on her accomplishments and coast into this year's CrossFit Games, it appears she has hit yet another gear. She won the Australian national championship in the Open and placed fourth overall, her highest placing to date. She also won the inaugural CrossFit Mayhem Classic last month and is now preparing to compete in Wodapalooza, which takes place February 20-23 in Miami, Florida. Oh yeah, she's the defending champion of that event, too.
Subscribe to FloElite to watch 2020 Wodapalooza LIVE Feb. 20-23
FloElite had the chance to ask Toomey about the 2020 season up to this point, her win in Cookeville, why she enjoys being a part of Wodapalooza, and happenings on the business side of her career.
Profile: Tia-Clair Toomey
Age: 26
From: Brisbane, Queensland, Australia
Resides: Cookeville, Tennessee
Career highlight: three-time defending CrossFit Games champion "Fittest Woman on Earth"
Instagram: @tiaclair1
FloElite: You're now the three-time defending champion of the CrossFit Games and are still going strong. At this point what is it that keeps you going? Are there goals you still plan to achieve or is it simply living your best life or a combination of both?
Toomey: Heading into the 2020 season my goal is definitely to get back to the Crossfit Games and defend my title for the fourth time running. However, it's very important to me to give back to those who have followed and supported me throughout my journey.
More recently you took the victory at the inaugural CrossFit Mayhem Classic in Cookeville, Tennessee, which was Rich Froning's event. For those of us who weren't there, what are your thoughts on that event overall?
I think the Crossfit Mayhem team held a very professional and enjoyable event. The workouts were challenging and from an athlete perspective we were well looked after by the volunteers that were getting us from A to B to on the competition floor. Overall, a very safe and satisfying event.
That place (Cookeville) seems to be for CrossFit what Gold's Gym Venice is for bodybuilding. While you can train anywhere and succeed, there is a different admiration for Mayhem. Would you consider it one of the top places to train?
It doesn't matter where people train, as long as they put the work in they will get what they set out for. But being in Cookeville I have definitely felt honored to be a part of a special place and I have loved living and training there. But what makes Cookeville so unique is the community and how everyone is so welcoming. That's what matters the most.
You performed well in the Open, got your spot for the Games, and have won a Sanctional already. Based on your own performances and the places you have traveled to be involved with the sport, what are your thoughts about the season so far?
It is just like every other season — a great test of fitness and a very enjoyable way to prepare for the CrossFit Games in August.
You're the defending champion at WZA and are coming back to try and win it again in 2020. What is it about this event that keeps you coming back to compete?
I trust that the organizers in Miami are out to put on a safe and enjoyable show. They have the best interest in the athletes and spectators. Plus the crowd and locals that attend the event to cheer the athletes on is crazy electric!
Other competitors have spoken about the energy when they are on the platform there. Describe the atmosphere in Miami not only with the fans cheering but the athletes and the comradery throughout the event.
The crowd there really shows their appreciation for what we are doing out on the competition floor and the athletes have so much respect for each other. It is about pushing ourselves to not only put on an epic show but to exceed our own expectations.
Before we wrap this up, last time we spoke you were preparing to launch your app. What business ventures are you working on nowadays or are you currently solely focused on training?
Shane (Tia's husband) and I run an online training program called "TFitness" and it provides two programs; Tia's daily program and HITT.
1. Tia's Daily Program is what I do on a daily basis and is for athletes that are trying to get to the next level.
2. HITT is a program for those who only have 60 minutes in the day and what to work on their fitness to live a happier and healthier lifestyle. Anyone interested in learning more can go to our website.
FloElite would like to thank Tia for her time to do this interview as she prepares for Wodapalooza. You can watch her and the rest of the athletes in action from Miami here on FloElite.
---
Roger Lockridge is from Lewisburg, WV. His work has been featured on numerous platforms and magazines in the fitness industry over the last 10 years. You can find him on Twitter and Instagram @rocklockridge.