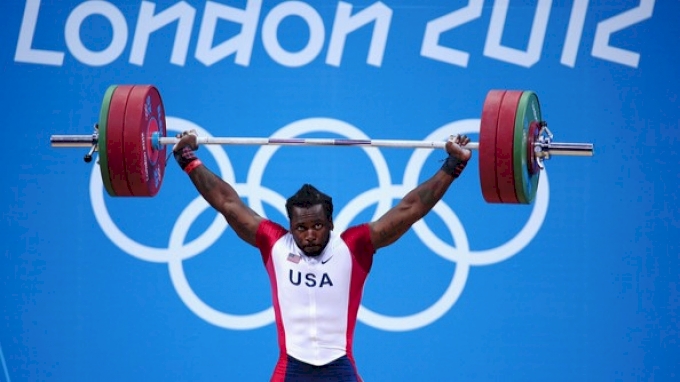 Rio 2016 Men's 94 Recap
Aug 14, 2016
The men's 94kg division was full of surprises and close calls. As expected, Sohrab Moradi (IRI) took Olympic Gold, locking up the top of the podium with his first clean & jerk and attempting to set a new World Record 234kg clean & jerk twice. The 2015 World Champion, Vadzim Straltsou (BLR), just wasn't able to put together the competition he needed to push Moradi, but it was Aurimas Didzbalis of Lithuania who had a hugely inconsistent day but still locked up bronze. Didzbalis nearly bombed out on his snatch but was still able to put together a strong enough performance to take bronze.



The most surprising efforts of the day belonged to Thailand's "Super" Sarat Sumpradit who showed up HUGE at the biggest stage in weightlifting, taking fourth with a 390kg total, PRing his snatch by 11kg and his clean & jerk by 9kg. On top of that, he was the only lifter in the A session who went 6/6, proving that his lifts weren't just flukes. It was an awesome performance to watch and I'm excited to see where he goes from here considering he's only 22.

Team USA's Kendrick Farris didn't have the day he was hoping for, finished with a 357kg total and in 11th place, but considering this is his third Olympics, he's still a great representative for the US and we hope he continues to compete!


Final Men's 94 Standings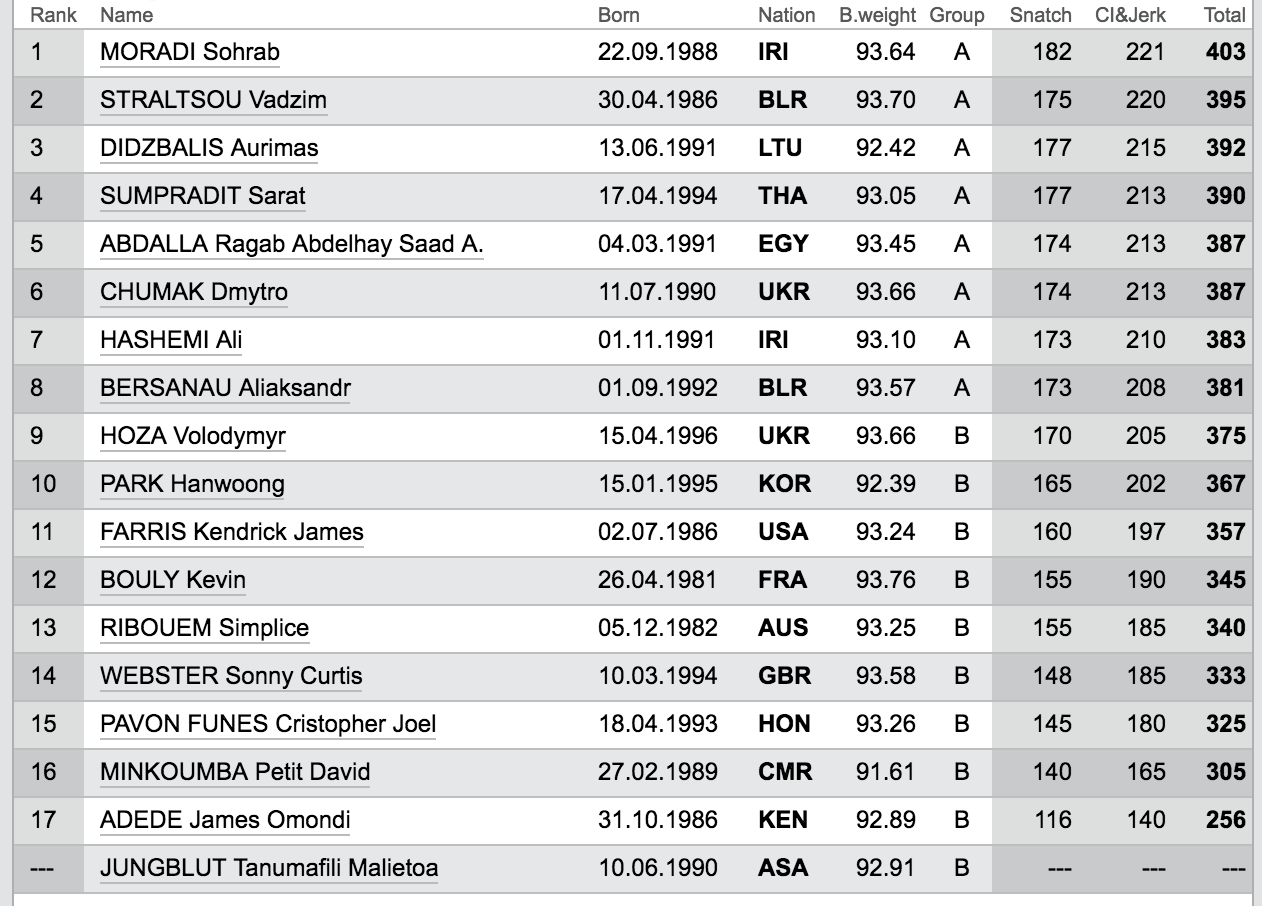 Full Rio Weightlifting Results