Team USA's Men Earn Zero Spots For The Olympics
Team USA's Men Earn Zero Spots For The Olympics
Now that the 2015 IWF World Championships are over, we know that Team USA has scored 3 women's spots and zero men's spots to the 2016 Rio Olympics. Simply p
Dec 8, 2015
by Armen Hammer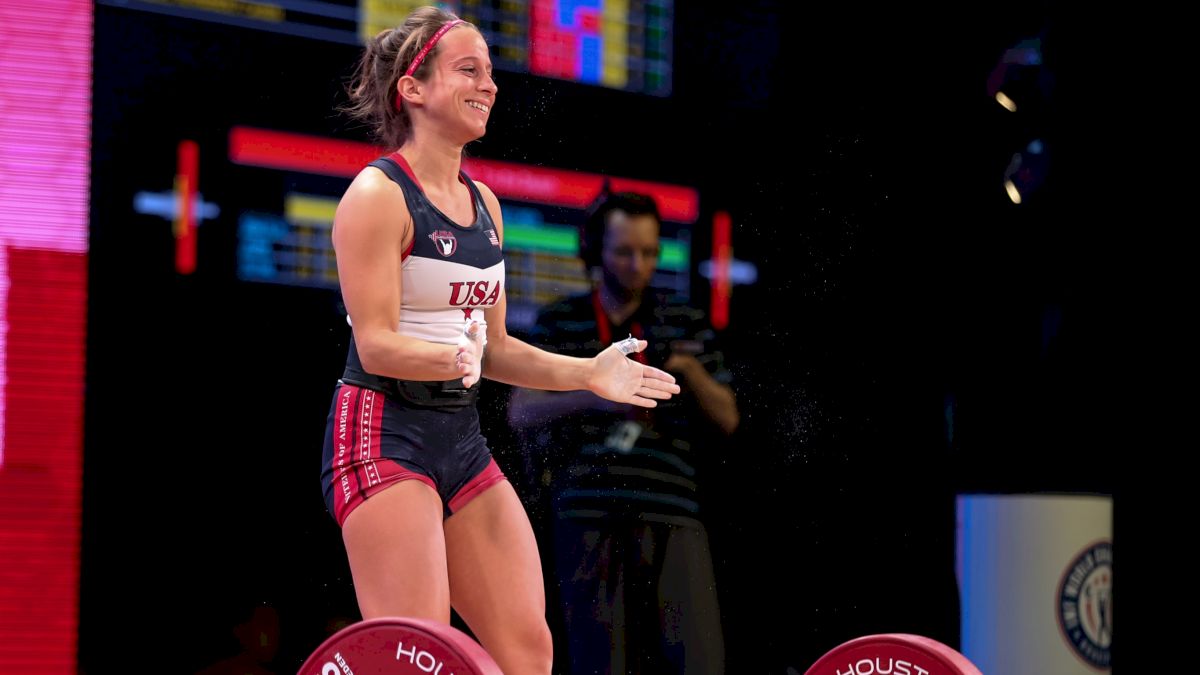 Now that the 2015 IWF World Championships are over, we know that Team USA has scored 3 women's spots and zero men's spots to the 2016 Rio Olympics. Simply put: it's not looking too good for the men of Team USA.
Let's back up for a second and take a look at the qualification process for the Olympics. Simply put, every large international meet starting two years before the Olympics will serve as a qualifier for those upcoming Olympics, with the largest opportunities being the World Championships in the two preceding years.
Each country is ranked according to the performances of their top 6 men and top 4 women, with the requirement that a lifter must place in the top 25 in their division in order to be considered. Each position in the top 25 earns that lifter's country a certain number of points, as shown in this chart:
The most amount of spots a country can earn in the Olympics for weightlifting is 10: 6 men and 4 women. If a country does well enough at the two World Championships preceding the Olympic year, they can lock in all 10 of those spots just through those two competitions. Russia, Kazakhstan, North Korea, Belarus, and China were able to do just that, earning the maximum amount of spots possible in the men's and women's competitions at Rio through their stellar performances at Worlds in 2014 and 2015.
Team USA did reasonably well on the women's side, earning 3 spots in the Olympics and placing 14th overall as a team. The lifters who claim those three spots will de decided at the Olympic Trials in 2016.
On the men's side, Team USA didn't do so hot. We finished 28th overall in points, earning us 0 spots to the 2016 Olympics. While this doesn't mean we won't send any men to the Olympics, it does mean that we will at most send 1 male lifter to Rio, and our only real opportunity for that is Pan Ams in June 2016.
That said, both our men's and women's team performances are trending positive. While we finished this cycle's qualification process with the same number of mens' spots as we did for the 2012 Olympics, both our men and women's teams have improved in ranking over the past four years. In the 2012 qualification process, our men's team finished 34th overall compared to 28th this time around. A similar improvement in the next qualification process will give us 3 male spots in the 2020 Tokyo Olympics.
For 2012, our women's team placed 19th overall and earned only 2 spots to the Olympics through the Worlds Qualifiers whereas this year we places 14th overall and earned three spots.
Our men's team was in a position to earn 3 spots to the Rio Olympics, but due to some unforeseen circumstances (
Jared's knee injury
, for example) and some uncharacteristic performances we just weren't able to lock in those three spots. Hopefully our positive trend continues, putting us in a position to send a large team of men and women to Tokyo in 2020, but for 2016 we're going to be witnessing a very tight race to earn a men's place in the big show.