Yesterday, CrossFit updated the 2017 Games
workouts page
with details on four of the first five events at the 2017 CrossFit Games, which take place August 3-6 in Madison, Wisconsin: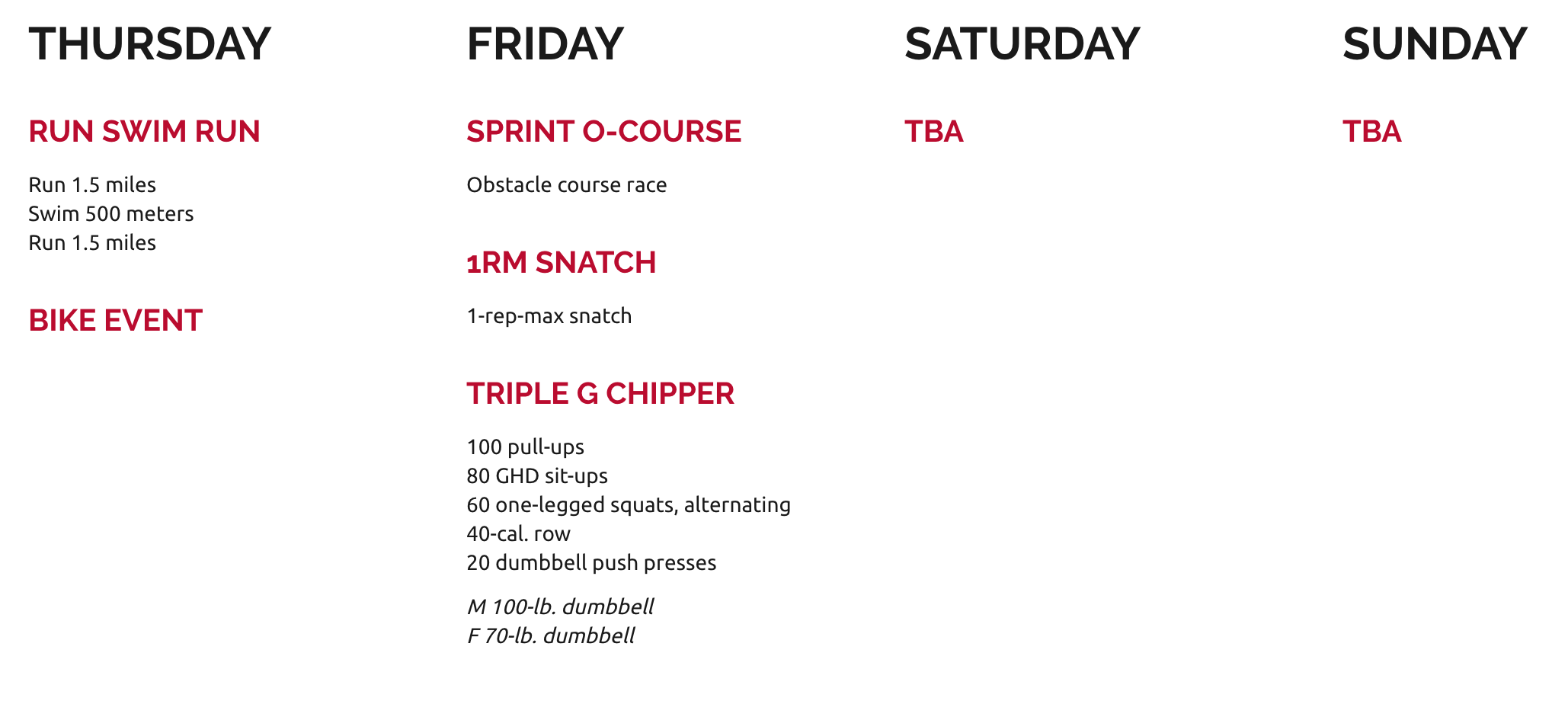 Individual Event 1: Run Swim Run
For time:
Run 1.5 miles
Swim 500m
Run 1.5 miles
*Time cap 60 minutes
Individual Event 2: Bike Event
TBD, but based on
the new CrossFit Games app
, we know that the bike event is scheduled to take nearly three times as long as the run-swim-run event.
Individual Event 3: The O-Course
The obstacle course event will run
in similar fashion to the old obstacle course
in that it'll be a three-round bracketed tournament.
Individual Event 4: 1RM Snatch
The 1RM snatch event at the 2017 CrossFit Games
will run similar to the 1RM clean & jerk event from the 2015 CrossFit Games in that each athlete will be lifting one at a time on their own platform and there will be a lift every twenty seconds. The heaviest ten lifters will get a third attempt.
Individual Event 5: Triple G Chipper
For time:
100 pull ups
80 GHD sit ups
60 pistols
40 calorie row
20 dumbbell push press (100/70)
As expected from Dave Castro's event reveal
, the weights involved in the Chipper event will be with dumbbells, which makes this a much more exciting event to check out.
FloElite's best content, delivered to your inbox
Don't miss breaking news, feature stories, event updates, and more. Sign up for the FloElite mailing list today.